Tuesday,
October
17th
, 2023
RAYE: My 21st Century Blues World Tour
Absolutely
Doors: 6:00 PM
/
Show: 8:00 PM
18 & Over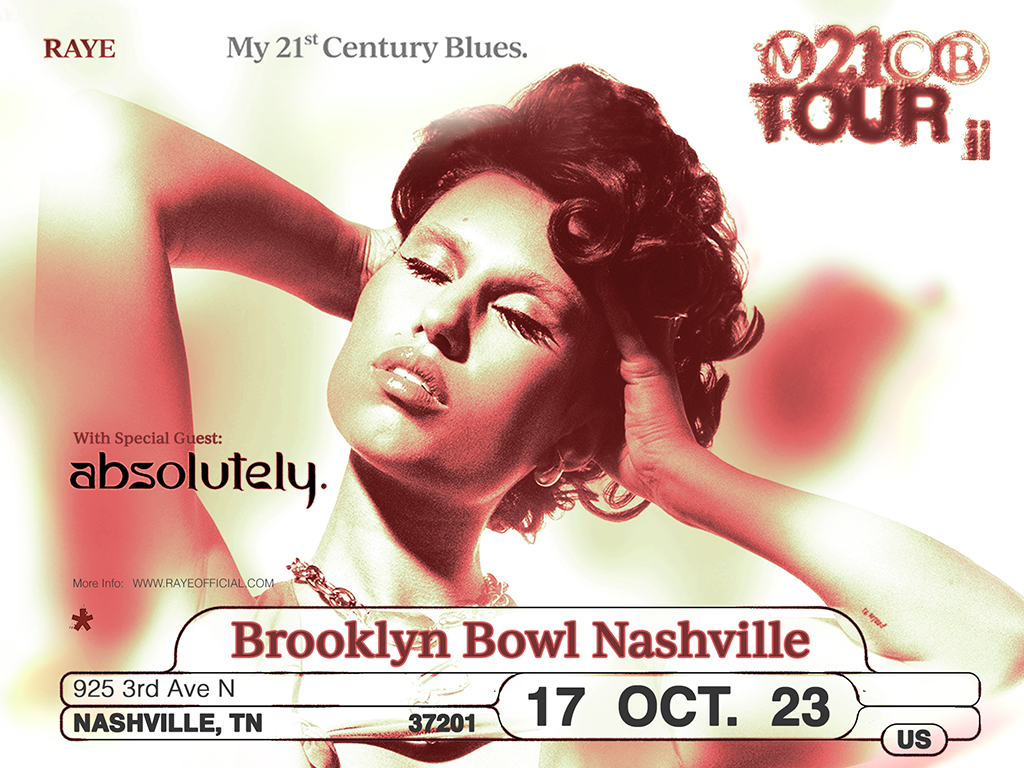 Event Info
Venue Information:
Brooklyn Bowl Nashville
925 3rd Avenue North
Nashville, Tennessee 37201
This event is 18+, unless accompanied by a parent or legal guardian. Valid government-issued photo ID is required for entry. No refunds will be issued for failure to produce proper identification. Want to have the total VIP experience? Upgrade your ticket today by reserving a bowling lane or VIP Box by reaching out to nashvilleevents@brooklynbowl.com VIP Meet & Greet Package One (1) GA ticket to the show One (1) picture with RAYE Early Entry to the venue (please arrive 1.5 hours before doors) One (1) exclusive merch item Early access to merch table Early Entry Package One (1) GA ticket to the show Early Entry to the venue (please arrive 1 hour before doors) One (1) exclusive merch item Early access to merch table

This ticket is valid for standing room only, general admission. ADA accommodations are available day of show. All support acts are subject to change without notice. Any change in showtimes or other important information will be relayed to ticket-buyers via email. ALL SALES ARE FINAL Tickets purchased in person, subject to $3.00 processing charge (in addition to cc fee, if applicable). Sales Tax Included *Advertised times are for show times - check Brooklyn Bowl Nashville website for most up-to-date hours of operation*
Artist Info
RAYE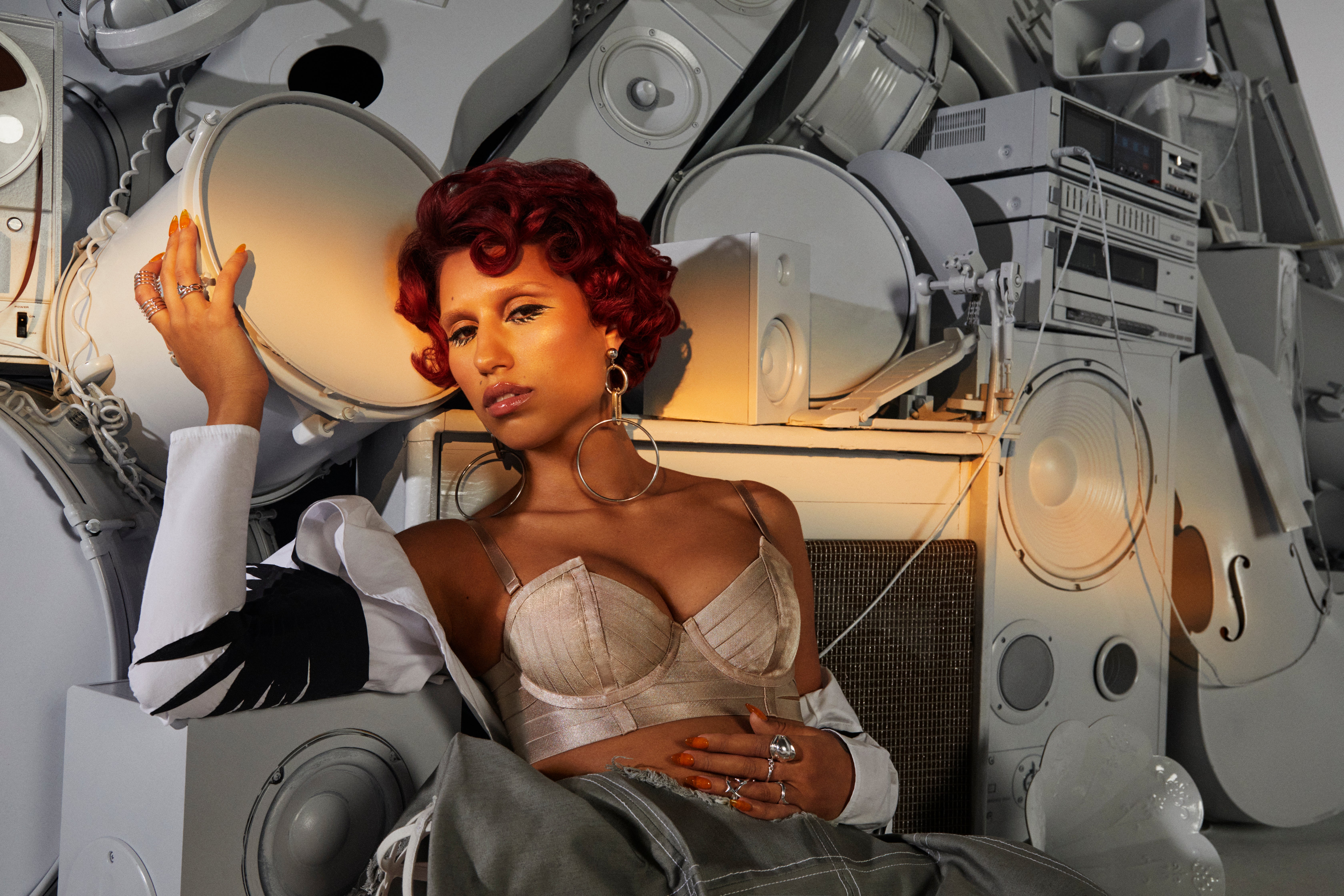 "The goals I had when I was 17 are the goals I have now," states singer, songwriter, producer, engineer, hitmaker, international superstar and music industry disruptor RAYE, who even as a young artist has already had a stratospheric rise to the top and the first #1 hit of 2023. "I want to release real, true, unfiltered, untainted art and stand by that and back that. To speak fearlessly and to challenge norms and be bold."
The 25-year-old south Londoner born Rachel Keen has done just that in 2023. After parting ways with her former label and starting anew, RAYE came back with a vengeance and a lot to say on her debut album, My 21st Century Blues, hit the #2 spot on the UK charts and out-performed most of the other 2023 UK releases, streaming almost 1 Billion times in less than six months. RAYE was able to make up her own rules, with that all important album finally coming out. It also meant she could disengage from the typical pop model of designing music for streaming playlists and radio whims."I didn't want anything to influence what I wanted to express. I'm trying to tell my story, and that's what matters. I don't want to cater to an audience – I want the audience to love me for what I'm saying and what I want to express." But, that inherent pop nous that's seen her become one of music's brightest stars and most in-demand collaborators is never far from the surface: "If you need to put yourself in that place, like if you're in a place of suppression, put this on and remind yourself who you are and that you're going to bounce back."
From the start, RAYE relished being a maverick. Brought up in a musical household – her dad and grandad were both songwriters and played in bands – RAYE's tastes combined both the Ella Fitzgerald songs her mum used to play and the Rihanna and Drake bangers she got into as she got older. Growing up in a mixed race family (her mum is Ghanaian-Swiss and her dad is English), it took her a while to figure out her identity, both as a person and later as an artist. She caught the songwriting bug from an early age, with piano lessons helping her formulate songs as she moved into double digits. Even before that, aged 8, she was getting into production, sampling a jazz-tinged jingle she'd heard on TV and re-writing it as a Christmas song. It was around this same time that RAYE decided she wanted to go to the Brit School, the creative hothouse that had helped shape the likes of Adele and Amy Winehouse. Once ensconced in such a creative environment, her songwriting talents flourished, with her lessons punctuated with weekend recording sessions with the likes of award-winning songwriter Eg White (Adele, Florence & the Machine).
Itching to get started properly, she left the Brit School in 2014 aged just 16. That same year she released the independently-funded, blissed out Welcome To Winter EP on Soundcloud, following it two years later with the bolder pop of the acclaimed, Stormzy-assisted Second EP, released by Polydor. In May 2018 her penchant for sonic experimentation continued with the hip-hop-leaning collaborative mixtape Side Tape, featuring the huge top 20 single Decline, before she released her emotionally unguarded mini-album, Euphoric Sad Songs, in 2020. Six of its nine tracks went on to stream over 25m times on Spotify alone and her international profile sky-rocketed having co-written Bigger for Beyoncé for her 2019 album, The Lion King: The Gift, along with additional writing for John Legend, Ellie Goulding, Charli XCX, Little Mix, David Guetta and more along the way.
Faced with the freedom to do whatever she wanted post-label split, RAYE started to work through the folders of music left languishing on her laptop. Rather than let it go to waste, she started to re-work it, some of which she had started when she was 19 with Mike Sabath, who became executive producer of the final M21CB album. RAYE's debut album as an independent artist was the exact cathartic release she needed after years of having her voice and experiences suppressed. "I have a song on the album dedicated to addiction," she says. "I have a song dedicated to body dysmorphia. A song dedicated to sexual abuse and rape. It's dark. Songs I've had for years that I've needed to express and share. Before, I was told it was too uncomfortable and that audiences don't want to hear it." These songs are real and these songs are RAYE.
Now this is RAYE part two. It's RAYE on her own terms. It's the RAYE of old, but reloaded. These are songs made by RAYE, for RAYE, but within that they're for everyone who has faced and overcome adversity. They're also anthems for other women in the industry, or stuck in a cycle of misogyny. "When I was starting out the #MeToo movement hadn't existed and there was so much going on behind the scenes," she says. "So much has changed even in the last few years alone. Labels are just one side of it because then you just have men taking advantage of young women. Then you have the mental connotations of everything you have to process, then there's body image, how you're supposed to look, how you present yourself. Then there's all that on top of feeling depressed and anxious and sad that you're not doing what you're supposed to be doing so you're self-medicating to get the job done. There are so many things within things – as a woman, as an artist – that you have to navigate." Steadily these songs became ways of processing what RAYE had been through. "Creating this music empowered me to face my demons. I called a lot of these people up and was like 'you did this, and you did that – remember this? You owe me an apology and you're never going to be able to treat another woman like that again'. On the album I'm not going to be naming names, but I will be telling these stories. I will be explicitly fucking saying it."
As a welcome result of her self-fulfilling new work, RAYE unknowingly created the song that has become synonymous with 2023 - the chart topping,viral smash 'Escapism' featuring 070 Shake. From the radio to the club, the single put RAYE on the global map in a whole new way and earned the Best Contemporary Song award at the 2023 Ivors, Best Social Trending Song at the Global Awards and contributed to Raye earning a BRIT Billions Award for earning over 1 Billion UK streams of her music (globally, over 4.5 Billion streams across all platforms). RAYE bet on herself and has been a magnet for success; earning critical adoration from press all over the world, touring with Lewis Capaldi, Kali Uchis and SZA on sold out shows across North America, Europe and the UK and earning her first Top 10 slots at Pop and Rhythm radio in North America. Then she continues her mammoth touring year as she announces the second part of her 'M21CB Tour', with 25 headline shows in North America tour in addition to 15 shows tour of UK and Europe and her first shows in Australia coming at the start of 2024.
Now settled with a supportive infrastructure around her – the singles and album released via the Human Re Sources label – RAYE has focused on building on the platform all those years of hard work have afforded her. After playing and owning the pop game, she's honed her legacy as an artist that can skip between genres at will and still keep their integrity. "My goal is to bring artistic excellence and be as great as I am capable of being. If that catches a wave, then amazing, but I'm not going to let that freak me out or steer my plans or alter my purpose." So what is that purpose? RAYE takes a deep breath and smiles: "To put out music I love and believe in." Mission accomplished.
Absolutely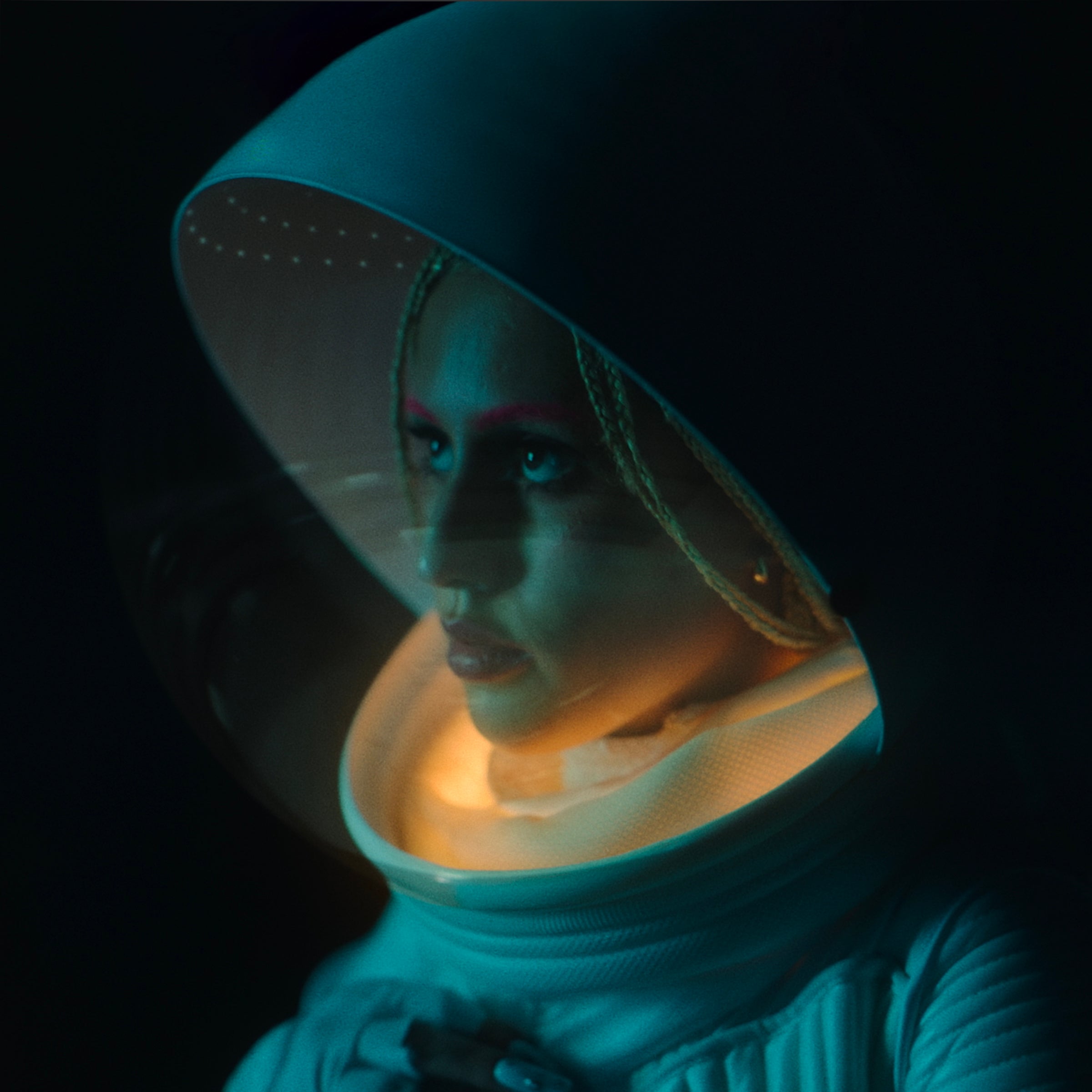 You never know when, where, or how the next wave will start. In this case, it may be stirring in South London where Absolutely first materialized seemingly out of the ether…
Born Abby Keen to a Swiss-Ghanaian mother and British father, the singer and songwriter sculpts different vibes with the touch of a fine artist and the foresight of an oracle. Spinning R&B-inflected pop through a prism of alternative adventurousness and extraterrestrial future-facing perception, she asserts herself as a sonic outlier on a series of 2023 singles for Epic Records and a whole lot more to come.
"I don't just view these as songs," she states. "I want what I'm creating to be seen as art. The lyrics aren't so straightforward all of the time. It's meant to make you think. When you look at a piece of art, it's up for interpretation. My brain, feelings, and emotions are literally in the tracks, so I hope you feel it."
Surrounded by music as a kid, she grew up listening to gospel, singing in church on Sundays, and duetting with family on holidays. At the same time, her producer dad also kept a studio in the house, encouraging his daughters to find their respective voices. She initially introduced herself on a series of self-produced independent EPs throughout 2019. Eventually, she attracted the attention of S10 Publishing in partnership with BMG at the top of 2020. Immediately, she dove headfirst into songwriting, emerging as a sought-after collaborator with a sharp pen. She notably co-wrote "Fair" for Normani, "Get Together" for David Guetta," and "Faking Love" [feat. Saweetie], "Gimme Your Number" [with Ty Dolla $ign], "Gata" [feat. Chencho Corleone], and "Maria Elegante" [feat. Afro B] for Anitta's multiplatinum chart-topping global blockbuster Versions of Me in addition to "Sueltate" from Sing 2. Eventually, she linked with producer Dave Hamelin [Beyoncé, 070 Shake], finding a collaborator and kindred spirit.
"Dave's tracks are out of this world," she notes. "They matched my energy really well. I haven't worked with a producer who can do what he does. It brought out a really cool mix between experimental pop and alternative. We didn't have to think about it."
This spirit courses through her debut single "Higher." The spacey soundscape and off-kilter beat underscore her evocative intonation and dynamic delivery, fluttering between fits of calm and drama with an empowered and optimistic message.
"At the moment, I was excited about the future," she reveals. "I was imagining everything about to happen to me. The lyrics are just about elevating to the next level."
Absolutely finds herself on the next level now with a whole lot more to come—and she might just elevate the culture with her.
"After you listen to me, I want you to say, 'Wow, where did I go?'," she leaves off. "I want you to be transported like you're not even on earth. It's out of this world. I don't think you're ever going to be bored. I'm trying to make art you've never heard, seen, or felt before."