Thursday,
October
19th
, 2023
Phillip Phillips - The Drift Back Tour
Jonah Kagen
Doors: 6:00 PM
/
Show: 8:00 PM
18 & Over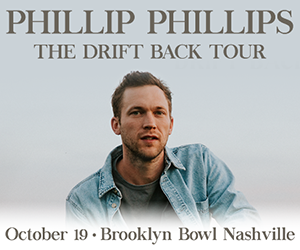 Event Info
Venue Information:
Brooklyn Bowl Nashville
925 3rd Avenue North
Nashville, Tennessee 37201
This event is 18+, unless accompanied by a parent or legal guardian. Valid government-issued photo ID is required for entry. No refunds will be issued for failure to produce proper identification. Want to have the total VIP experience? Upgrade your ticket today by reserving a bowling lane or VIP Box by reaching out to nashvilleevents@brooklynbowl.com

This ticket is valid for standing room only, general admission. ADA accommodations are available day of show. All support acts are subject to change without notice. Any change in showtimes or other important information will be relayed to ticket-buyers via email. ALL SALES ARE FINAL Tickets purchased in person, subject to $3.00 processing charge (in addition to cc fee, if applicable). Sales Tax Included *Advertised times are for show times - check Brooklyn Bowl Nashville website for most up-to-date hours of operation* VIP Package Includes: - One GA ticket - Early entry into the venue and merchandise - Meet and greet and Q&A with Phillip Phillips - 3 song pre-show soundcheck - Exclusive VIP signed poster - Limited availability
Artist Info
Phillip Phillips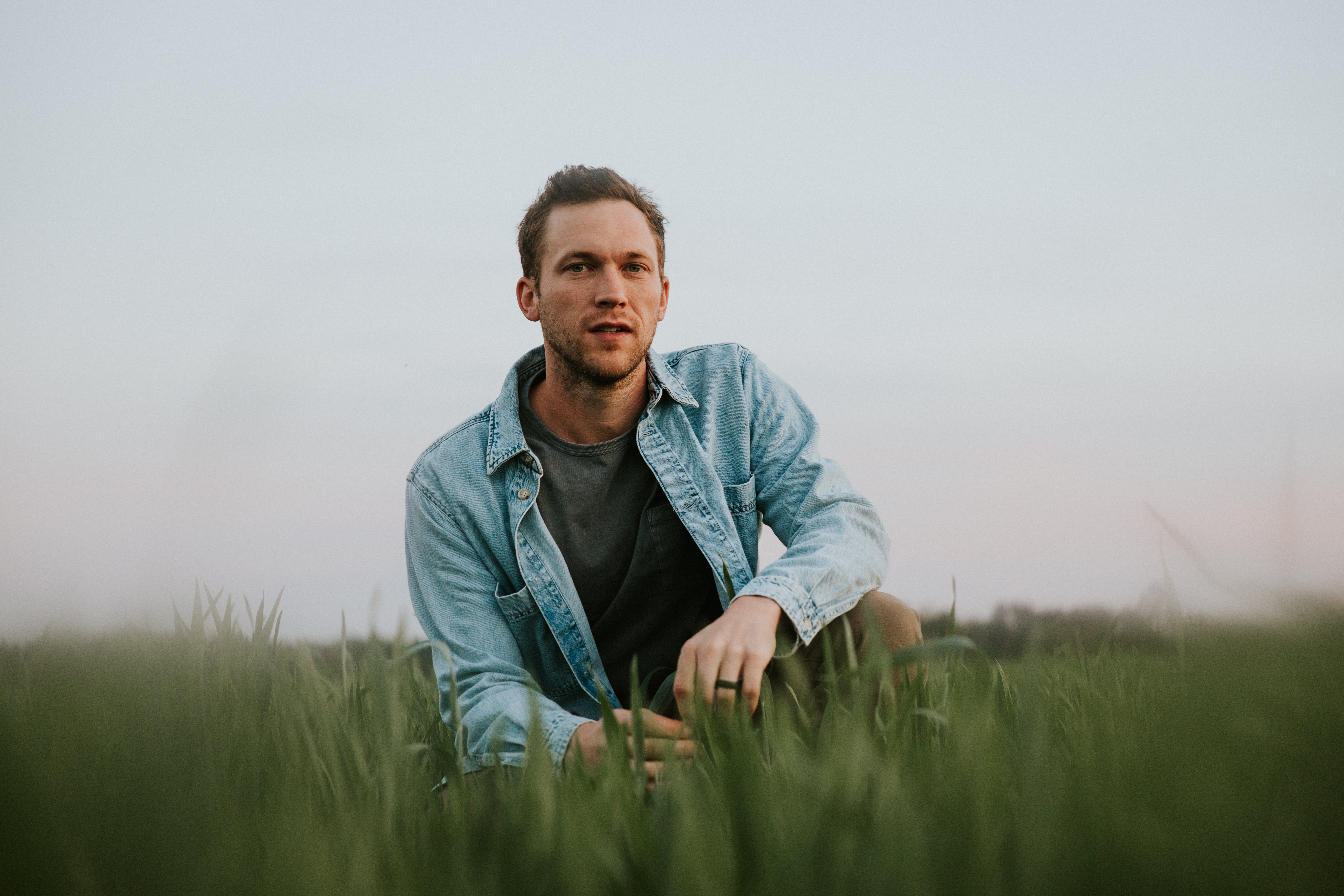 "This album is a love album, but it's not all happy. Love takes work—you have to stick it out through moments of difficulty to get to the beauty on the other side," says Albany, Georgia-based singer-songwriter Phillip Phillips of his fourth album, Drift Back, out June 9th, 2023. "The title speaks to me taking a step back to figure things out, and then drifting back to my life and my fans."
The 10-song album is Phillip's first in five years, and his first full-length release since becoming a father. It's a self-reflective record that boasts an assortment of emotive indie-rock, and ethereally anthemic mid-tempo tracks along with Phillip's signature stirring ballads. Drift Back is produced by Phillip's longtime producer, the Nashville-based Todd Clark, a trusted collaborator since Phillip's debut.
Phillip first rose to prominence as the winner of American Idol season 11which set an Idol record when 132 million votes were gathered for the finale, and Phillip was declared the winner. His heartfelt songwriting, ruggedly-warm sensibilities, and his true musicianship wowed millions. Since then, Phillip has emerged a multi-platinum selling recording artist who has released three chart-topping albums, and, along the way, accumulated over 1.1 billion on-demand streams and over 1.2 billion Pandora streams. Phillip has taken his expansive brand of earthy, guitar-fueled rock to stages across the globe, and toured with John Mayer, Gavin DeGraw, the Goo Goo Dolls, and has shared the stage with Bruce Springsteen.
Phillip's first live solo performance was Easter Sunday to a packed house at church when he was just 18. He was so terrified the entire time he didn't look up. Previously, he had been playing guitar and singing in church, and his sister, upon hearing his beautiful, soulful voice, implored him to undertake this step-out performance opportunity. "I was scared of her, so I said yes," he says with a good-natured laugh. From then on, Phillip kept writing, singing, and performing for friends, and at parties, bars, and restaurants.
When he was 21, American Idol was at the height of its popularity, and though Phillip wasn't a regular viewer, he was well aware of the talent franchise. His family and friends were fans of the show, and they offered to pay his gas if he auditioned. After 8-10 hours of waiting with his sister and brother in law to see if he was cast, Phillip got the green light. His flight to LA to be on the show was the first time Phillip had been on a plane that actually landed—the only other time he flew was when he went skydiving.
Since then, Phillip never stopped grinding, consistently issuing well-received albums and tirelessly touring. He released his previous album in 2018, but he didn't stop writing and collecting life experiences over the past five years. Drift Back poetically chronicles this poignant and transformative time, including watching his son being born, parenting a toddler, and keeping a marriage vibrant (his pro tip: never stop dating each other).
Drift Back opens with the exhilarating, "Dancing With Your Shadows," an arena-ready, indie-rock track bursting with pent-up emotionality. Here, Phillip contrasts upbeat musicality with a harrowing narrative of watching a loved one struggle with an elusive sickness. "You feel helpless—you want a quick fix, but I've learned that sometimes just being present can be enough," Phillip shares. The achingly beautiful, "Love Come Back To Me," glows with twinkling melodic guitars and features Phillips heartwarming falsetto flutter. It's a confessional ballad about Phillip's quest for inner happiness. On the acoustic ballad, "Long Time," Phillip explores his own insecurities about being the best version of himself for his wife and son. 
The standout single, "Before I Loved You," is a goose-bump inducing, ambiently-textured love ballad featuring Phillip's sweetly weary vocals soaring skyward. "It's a love song for my wife. She pushes me to be the best man, musician, husband, and father I can be. I always try to write a little note for her and slip it into her lunchbox, on her computer, or in her jacket. I guess with 'Before I Loved You,' I'm slipping one of these notes for her on this album," he says. Drift Back concludes with the country-tinged ballad, "Strangers," a song of yearning for new love's first kiss and stomach butterflies.
Up next, Phillip will be drifting back on tour and enjoying his 11th year as a professional musician. "Sometimes when I play shows, people tell me it's their 14th or 15th time seeing me, and I feel really blessed," he says. "I'm so grateful for my fans, and I can't wait to share this album with them. I know people always say that their current album is their best, but I am the proudest of these songs as I've ever been of any, and I can't wait to play them live."
Jonah Kagen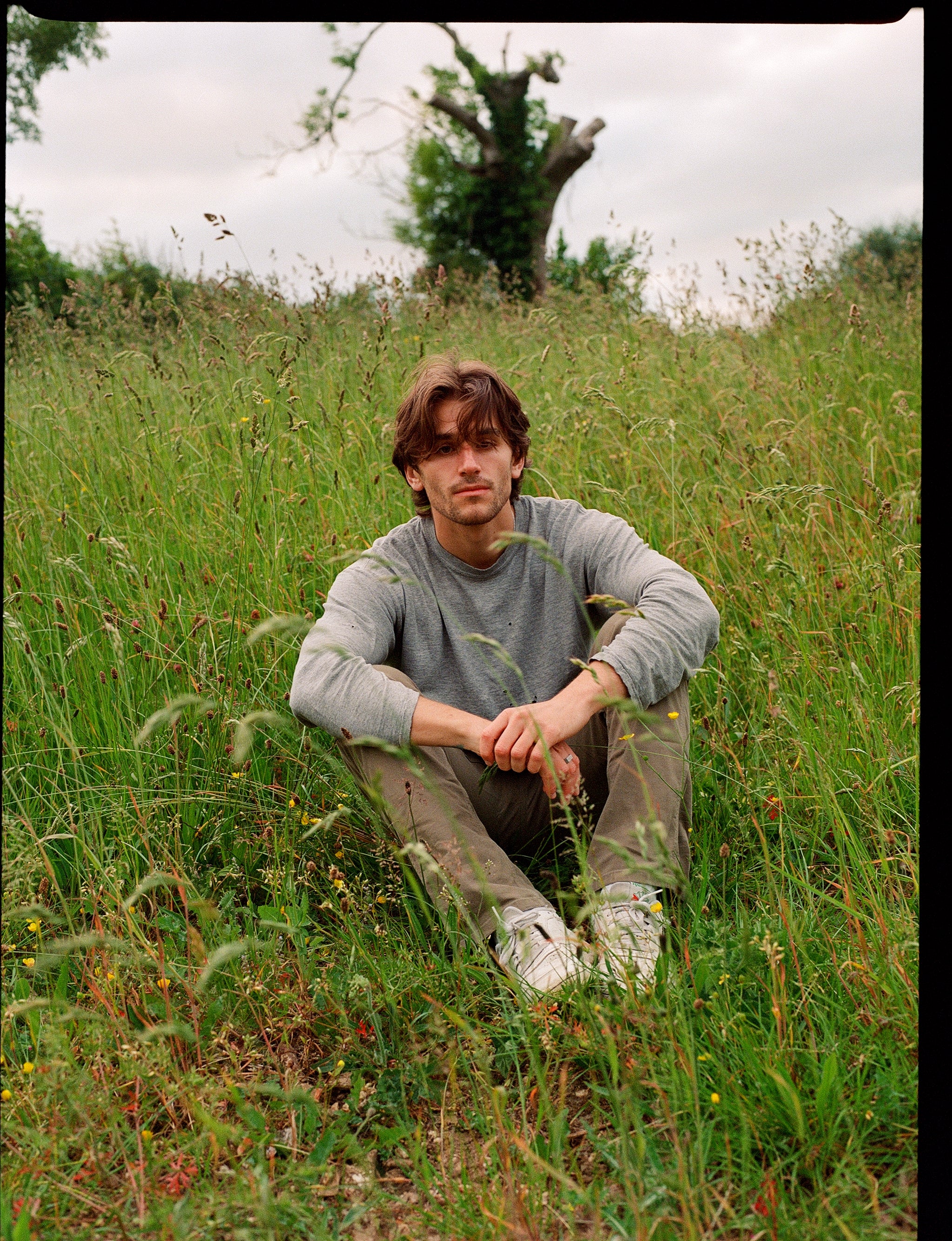 23-year-old singer and songwriter, Jonah Kagen, grew up in Savannah, Georgia. He took up guitar at the age of six, diving deep into the instrument's technical aspects after his musician grandfather showed him performance videos. He further found inspiration in the music of guitarist Andy McKee, whose finger-style technique lit a creative fire within. "He opened my eyes to what an acoustic guitar could be," he recalls, as he dove deeper into creating music on his own. "If you can bring somebody something with your music that they can't get anywhere else, there's nothing better than that."
Jonah's debut EP, 'georgia got colder,' was released in December 2022 on Arista Records. He's already cut impressive figures with over 140M+ global streams, a US tour supporting Maisie Peters, ~2 million Spotify monthly listeners, and was included on Shazam's 2023 predictions list. An exciting new voice bringing undeniable energy and sincerity through his multifaceted sound, he is undoubtedly on the rise.