Thursday,
January
11th
, 2024
Magic City Hippies - Winter Tour
w/ The Palms & Josh Fudge
Doors: 6:00 PM
/
Show: 8:00 PM
18 & Over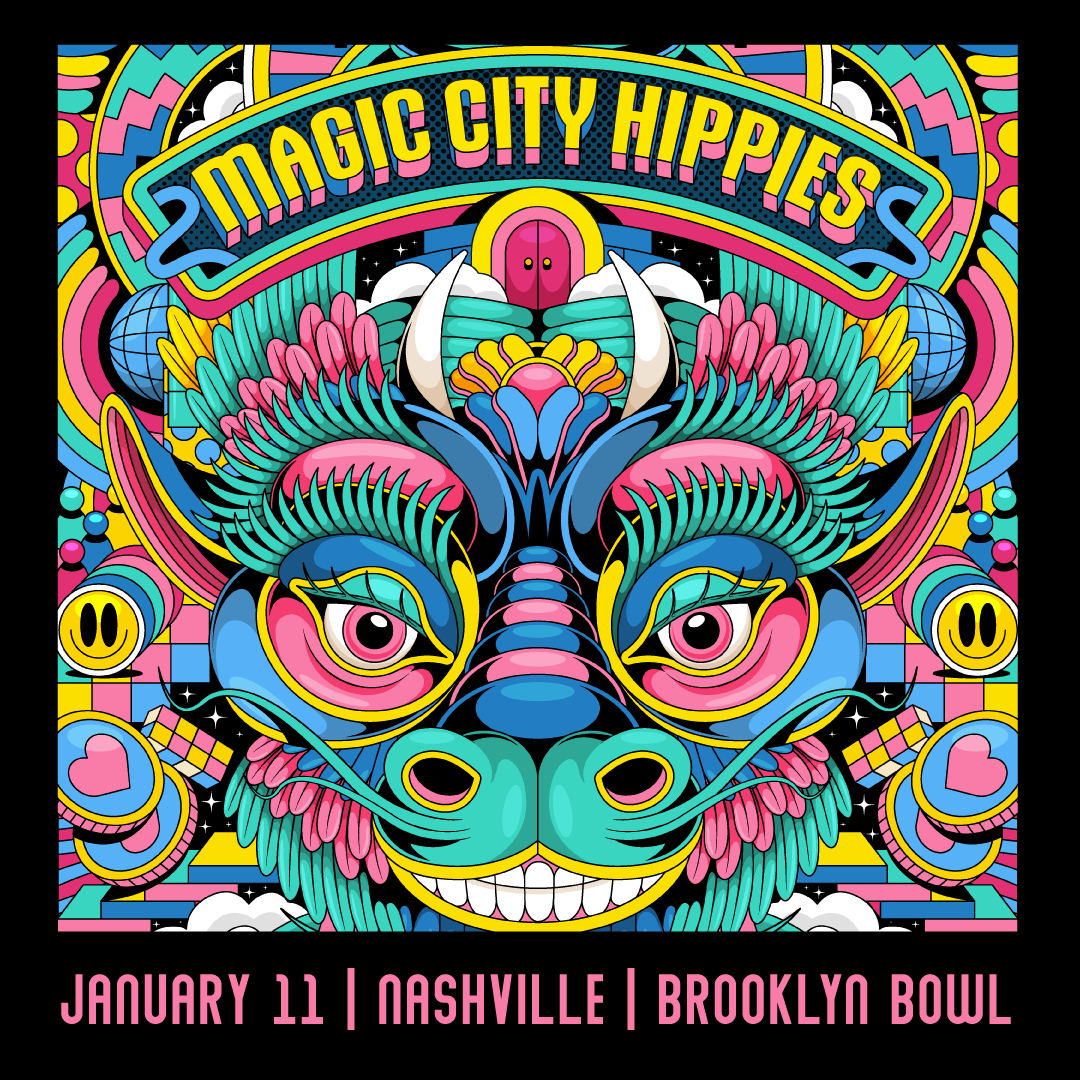 Event Info
Venue Information:
Brooklyn Bowl Nashville
925 3rd Avenue North
Nashville, Tennessee 37201
This event is 18+, unless accompanied by a parent or legal guardian. Valid government-issued photo ID is required for entry. No refunds will be issued for failure to produce proper identification. Want to have the total VIP experience? Upgrade your ticket today by reserving a bowling lane or VIP Box by reaching out to nashvilleevents@brooklynbowl.com

This ticket is valid for standing room only, general admission. ADA accommodations are available day of show. All support acts are subject to change without notice. Any change in showtimes or other important information will be relayed to ticket-buyers via email. ALL SALES ARE FINAL Tickets purchased in person, subject to $3.00 processing charge (in addition to cc fee, if applicable). Sales Tax Included *Advertised times are for show times - check Brooklyn Bowl Nashville website for most up-to-date hours of operation* There is a delivery delay on this event until 72 hours before event date and time.
Artist Info
Magic City Hippies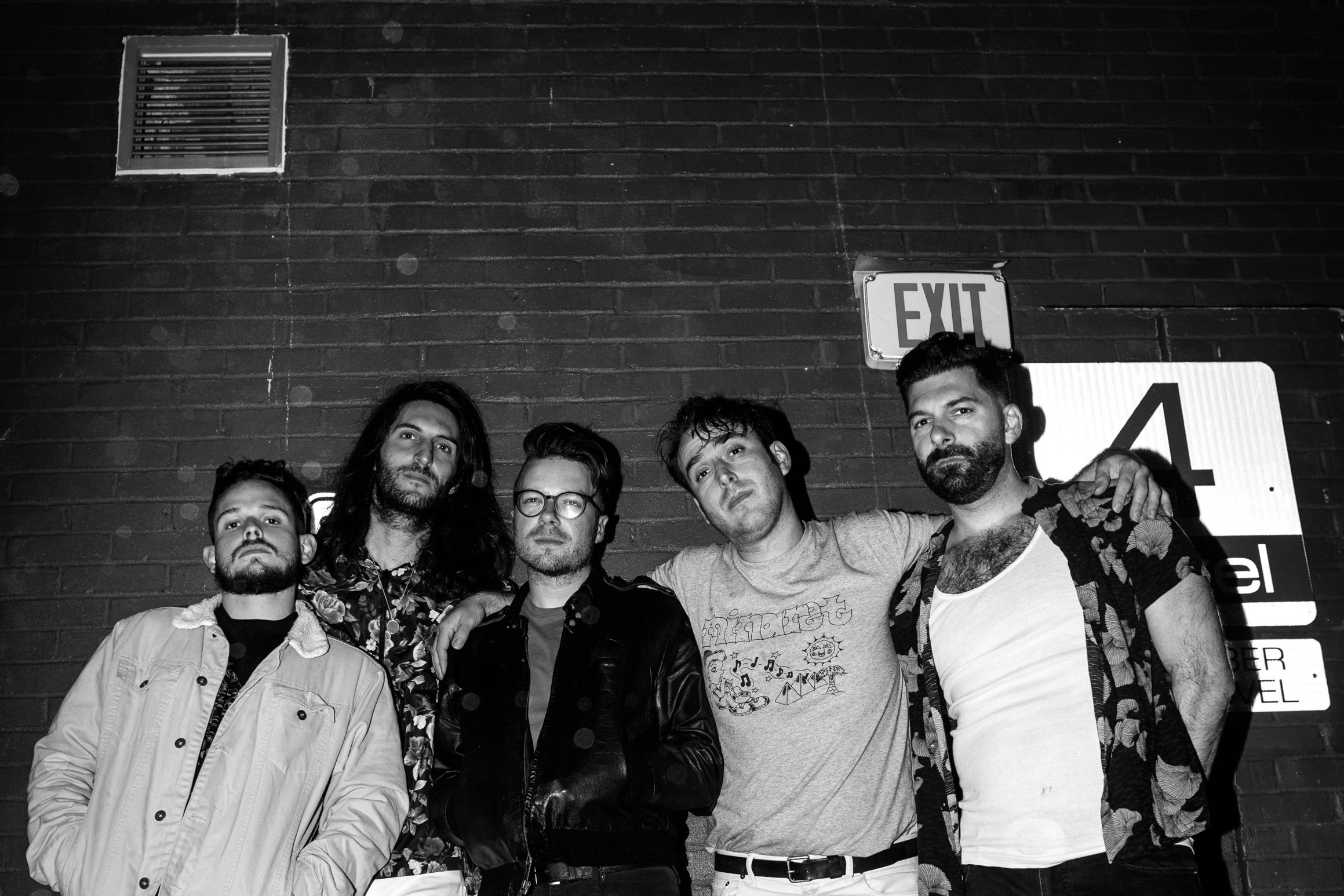 We can all take solace in the simple pleasures awarded us through our senses. Imagine, the memorable clink of ice hitting a rocks glass, the scent of muddled limes and mint, the faint crackle as the tipple is poured, the effervescent fizz of soda about to broach the rim, the straw insertion and swirl, the first sip of vacation...
Life would be miserable without these gifts, and life would most certainly suck without the perfect soundtrack to the first cocktail of some much needed time off. Pop the cork on some Magic City Hippies.
MCH initially floated onto the scene as Robby Hunter Band, yet once their album titled Magic City Hippies dropped, it became clear they had accidentally found their identity through an album title. Renamed in 2015 as Magic City Hippies, the Miami boys tasked themselves with marrying the funk sweat of a midafternoon sail with the syncopated shoulder shimmy of a late night out. They quickly gathered steam and took to gracing stages across the planet, from packed night clubs, to sold out concert halls, to earning performances at Bonnaroo, Austin City Limits, and Lollapalooza, Magic City Hippies cater to those simply looking to escape with a welcoming, never-haughty, yet delightfully naughty, thwap.
Their Hippie Castle EP (2015) was just the tip of the proverbial ice cube in a cocktail glass of hippie sass. It mixed pool-side melodies and three day weekend grooves with a soulful, upbeat, vacation-heavy inflection of what can only be described as their own brand of musically casual psych-pop. Modern Animal (2019) brought MCH beachside, adding even more sultry swank to an already damp pair of chinos. A few years later, Water Your Garden (2022) brought the world out of a socially isolated pandemic, with a brilliantly shimmering and joyous celebration of dancing on our own, yet now together.
While the studio albums have each received both fan and critical acclaim, their engaging and unapologetically energetic live show takes even the most dance-stubborn attendee and persuades a sort of hypnotically voluntary participation. Seeing first timers become lifelong fans is a galdarn tradition when it comes to a live Magic City Hippies experience.
Whether this sunshine funk is all up inside your alley, or even if pink neon signs flashing the words SENSUAL AUDIBLE MASSAGE just have you curious, Magic City Hippies deliver a rare blend of musical talent and touring tenacity, with an uniquely cool and pastel fashion sense offering up funky sweaty smiles aplenty.
The Palms
Started in Los Angeles, CA in 2015, The Palms have become a formidable player in today's Independent musical landscape. With their signature California sound, an underground modern-day classic in "Push Off," and an ever growing and beloved fan base and catalogue, they've generated 100's of millions of streams, all while retaining 100% ownership, independence and remaining loyal to their DIY ethos.
With a new album on the way, arguably their best work to date, 2024 looks to be a career defining year for The Palms. It's time the world gets their ears on California's best kept secret.
"The Palms have shifted toward creating music that is as catchy as pop, yet melded with poignant elements of blues, hip-hop, rock, and reggae. Rothbard's distinct vocals also invite the listener into each track, allowing the duo's intended messages to come through while simultaneously leaving space for individual interpretations." - Interview Magazine
Josh Fudge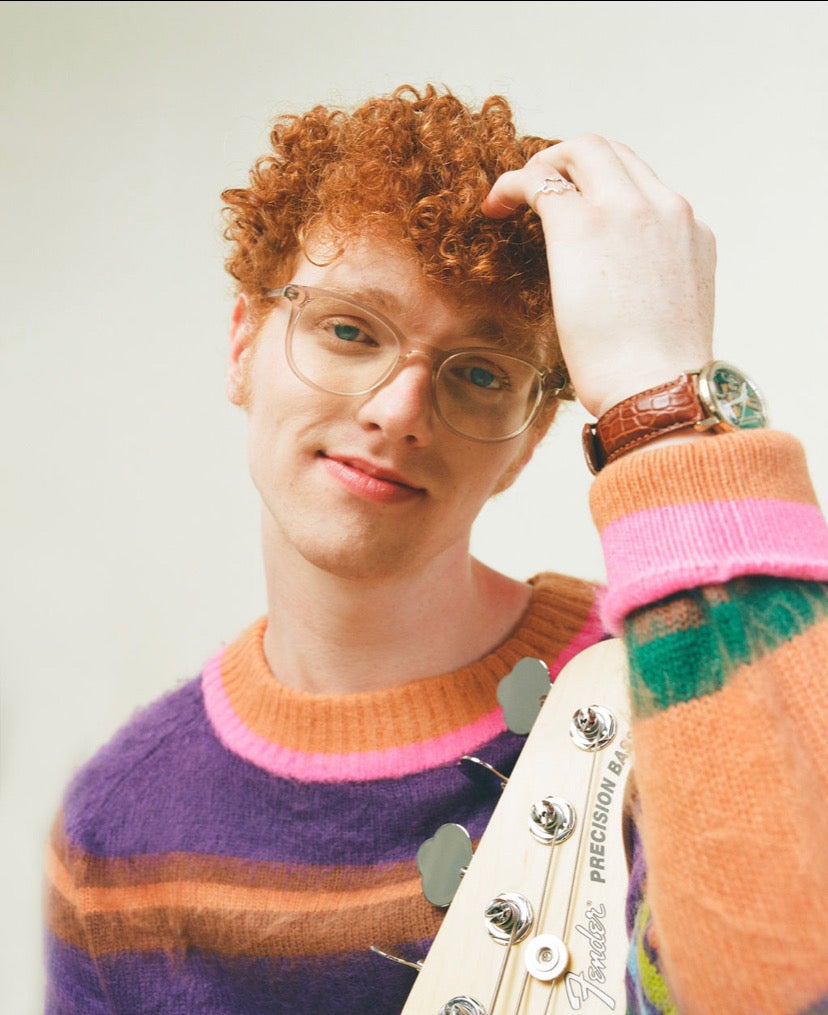 Josh Fudge fashions a kaleidoscopic take on pop by conjuring modern vibrancy through analog proficiency. The 19-year-old Oklahoma City-born singer, songwriter, multi-instrumentalist, and producer paints from a broad palette of alternative, indie, and pop, envisioning a world of his own in the process. He took to the piano at the age of four, spending hours on the instrument daily. At nine-years-old, he noticed a flier in a local arts district. The words, "Street Performers Welcome," beckoned him. Much to his mother's chagrin, her middle schooler set up shop with a tiny keyboard and amp and busked, taking home $200 in cash. Drawing inspiration from everyone from Billy Joel to Mac DeMarco, he bought a guitar, a bass, a drum set, and amassed an arsenal of analog synths. Sharpening his songwriting, he locked into an "aggressive release strategy" throughout 2020. His single "7 in the Morning" landed a placement on Spotify's Fresh Finds. Coverage followed from Indie Shuffle as the track shot to #1 on Hype Machine. He maintained this momentum with the independent project, Fun Times. Among many highlights, "When She's Gone" cracked 1 million cumulative streams. However, he reached another level yet again with 2021's "FEEL LIKE." It debuted on Spotify's coveted New Music Friday playlist and generated 2.8 million Spotify streams. After amassing 10 million-plus streams independently and receiving support from Spotify's New Music Friday, Glide Magazine, and more, he invites everyone into this space on a series of singles and more music to come.