Monday,
August
14th
, 2023
Ocean Alley
Juice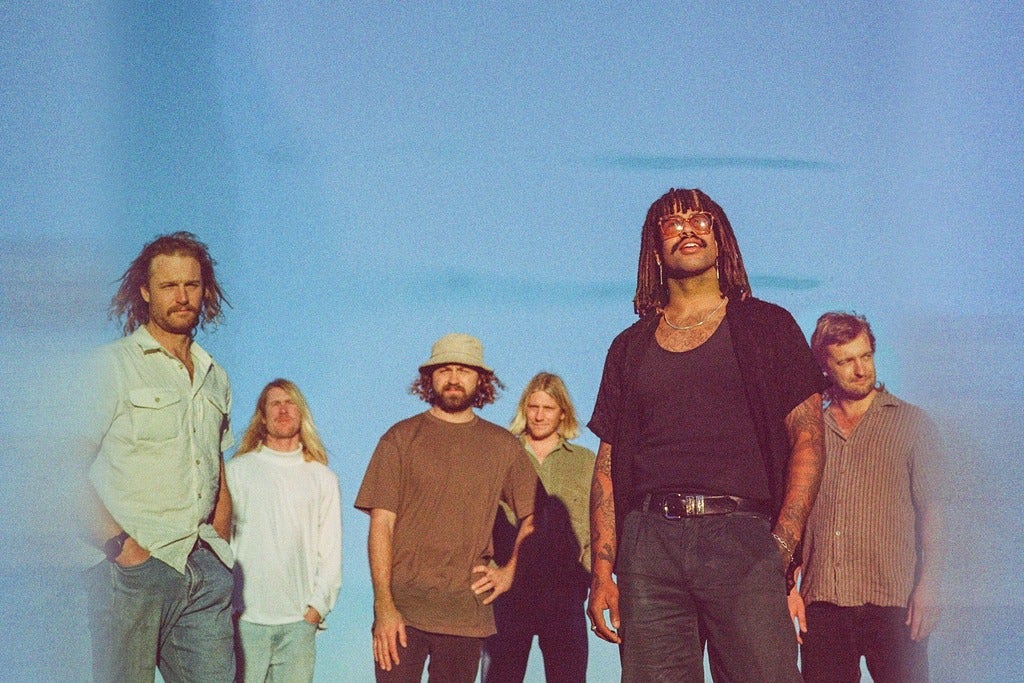 Event Info
Venue Information:
Brooklyn Bowl Nashville
925 3rd Avenue North
Nashville, Tennessee 37201
This event is 18+, unless accompanied by a parent or legal guardian. Valid government-issued photo ID is required for entry. No refunds will be issued for failure to produce proper identification. Want to have the total VIP experience? Upgrade your ticket today by reserving a bowling lane or VIP Box by reaching out to nashvilleevents@brooklynbowl.com

This ticket is valid for standing room only, general admission. ADA accommodations are available day of show. All support acts are subject to change without notice. Any change in showtimes or other important information will be relayed to ticket-buyers via email. ALL SALES ARE FINAL Tickets purchased in person, subject to $3.00 processing charge (in addition to cc fee, if applicable). *Advertised times are for show times - check Brooklyn Bowl Nashville website for most up-to-date hours of operation* Delivery delay until 7 days before event
Artist Info
Ocean Alley
Before 2020, Ocean Alley could have broken. The six-piece had spent two years touring relentlessly off-the-back of their breakthrough record Chiaroscuro, spending months on the road and away from their loved ones, on the brink of burnout. Then the world shut down. And although there was a universal experience of suffering and isolation during extensive lockdowns, Ocean Alley found themselves gifted with a forced break - where time slowed down and they could be with their loved ones, while also finding space to reconnect with themselves.

This luxury of time allowed experimentation in new ways for the band, who since inception had always felt their way through the music with communal jam sessions. It was uncharted territory for the group who for the first time operated as a bedroom band - particularly frontman Baden Donegal who revealed that a number of tracks on their upcoming fourth album Low Altitude Living started as "shitty GarageBand demos" he recorded solo at the beginning of lockdown. When comparing the creative process of their three previous full-lengths - the ARIA-nominated Lonely Diamond (2020), their Gold-certified breakthrough Chiaroscuro (2018) and self-assured debut Lost Tropics (2016) - this in itself was the biggest difference. "We've never really had a chance to put the time in to demo our songs properly. We used to have some songs written, often in the back of a tour bus, then jam a couple of times and head straight into the studio to smash them out. It didn't give us time to reflect on what we had written and actually hear what we were creating before it was time to submit the album for production."

Reflecting on Lonely Diamond, there's a darkness and sense of struggle underscoring the entirety of the record, whether that be expressions of eerie loneliness or moments of exasperation. In 2022, while Donegal's poetic lyricism communicates feelings of heartbreak, temptation and betrayal, these heavier moments are balanced out with feel-good tracks like 'Double Vision' or the romance of 'Perfume'. With this overall bright hopefulness, you can't help but hear a rejuvenated band.

With that spark reignited, it's only fitting that Low Altitude Living opens with the song 'Home.' From its opening notes, the record feels warm and familiar… A profession of love for both people and place. Guitarist Mitch Galbraith explains "We've felt more connected than ever to the people and places that are around us at home. Normally, we'd be spending most of our year away on tour but we felt very lucky to spend the last two years with the people we love." Baden reveals "Angus actually came up with the album title. It was something we had been discussing for a long time and couldn't quite find the right fit. But once he suggested it, we all agreed that it sounded great and also perfectly summed up the place we live and spend all our time."

There is no doubt a strong sense of brotherhood keeps these six mates afloat on what can be an arduous career journey. Operating as a staunchly independent band in an industry that often operates behind smokes and mirrors, instability less complex than a global pandemic has destroyed less-tight-knit units. But Ocean Alley as a team have magic chemistry and this extends to the long-time partnership with their producer Callum Howell. He explained "Working together just feels natural for us, and for me at least, it never feels stale or like I'm forcing it. I'm always excited to be working on music that I genuinely love with a bunch of guys that I have a lot of love and respect for." Baden elaborates, "Being best mates, it comes naturally. We've always been able to have disagreements on the road or in the studio or wherever we are and squash the problem and move on. It's the reason we are still a band. I think without that we would have broken up ages ago."

This level of trust means the group is all about the music. There is no room for egos in the band, and exempt from ego, label A&R and TikTok mandates, Ocean Alley are free to explore their musicality based on instinct. Mitch shares "We've become aware in this climate of the industry that it's more and more possible to have success without label backing. It suits some people and not others… Personally, we know that we can do music without it. It's just suited our situation since the beginning and it's good not having people on the outside telling you what you should and shouldn't do."

Where in the past, Ocean Alley have cited the influence of 70s stalwarts such as Pink Floyd, Led Zeppelin and Dire Straits, Low Altitude Living sees the band construct their broadest ranging sonic framework yet. Across 12 diverse tracks, they manage to cohesively honour the traditional features of their beloved sound, and equally give it a refreshing, exciting new edge. The haunted and sensual 'Parking Fines' would slot right into an Interpol record, while the reverb-laden 'Changes' is reminiscent of sludgey '90s alt-rock, and the cruisey ballad 'Snake Eyes' brings a side of bluesy slide guitar akin to the Commodores. Mitch clarifies "It's all still centred around a rock guitar, but we might have gone a bit heavier in moments."

Baden says "We've been a band for over 10 years now. Time and growing up are going to affect who we are, and what music we are playing. Naturally everyone's music taste is changing as new records are released or discovered and inspire us in some way. We will continue to grow and change with each record." Lach Galbraith (keys/vocals) adds "Pushing each other to try new things, inside and outside of music, is really important for us to keep things fresh. Musically our songwriting has become more intricate as we explore new styles and techniques in recording. We have higher expectations of ourselves when writing new material, and in that process, everything we put in is thoughtful and deliberate." Mitch continues "It's no secret that we don't want to repeat ourselves… there's a constant sense of betterment, growth and exploration."

That determination for constant evolution paves the way for album-closer 'Lapwing', a cinematic and otherworldly 6-minute opus. From its thickly textured, innovative arrangement to its euphoric chorus and emphatic riffs, this is Ocean Alley at their most free, creative and adventurous. Baden shares "When writing as a group, we're trying to write parts that feel like they are meant to be there, but also that have a unique contribution to the song. When we write together, I'm always willing to let go of a lot more compared to when I'm writing something by myself… that's much harder to do."

This grand finale to an epic 12 tracks exemplifies why Ocean Alley continue on their unstoppable rise as one of Australia's most exciting musical exports. With 550 million catalogue streams under their belt and counting, it feels like they are just getting started. They know who they are, and remain true to what serves them… the 'Simple Pleasures' of life. As Baden explains, "Low altitude, being by the beach is where we all have the most peace. So naming the album Low Altitude Living made a lot of sense. The title of the album doesn't necessarily represent any one song in particular, or tie them all together. But it does tie our band to the music. I feel like it's more of a title that describes why we sound like Ocean Alley."

Juice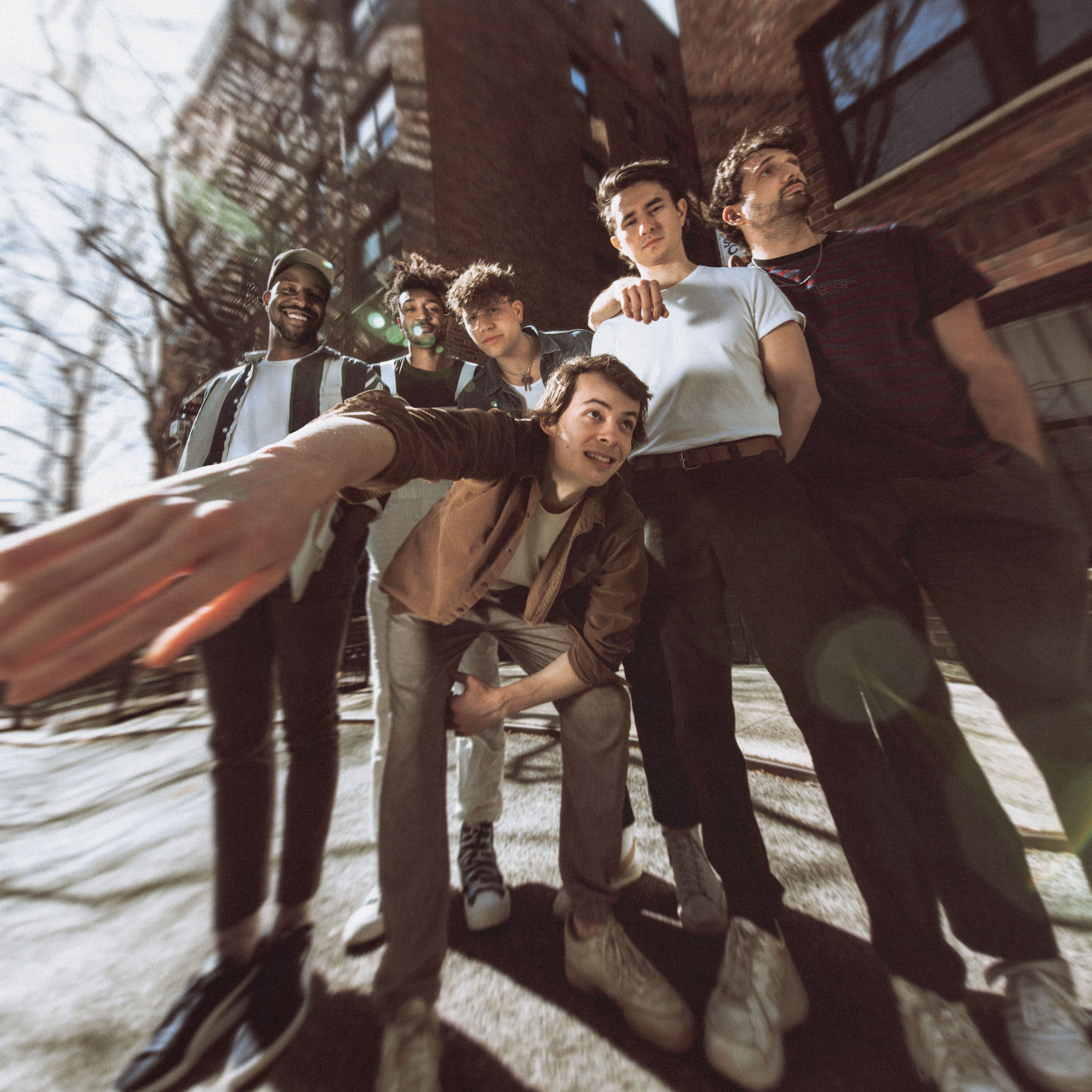 Blending rock, pop, r&b, and hip-hop, Juice embraced the diversity of their signature sound early on. The band - Ben Stevens, Christian Rose, Kamau Burton, Daniel Moss, Rami El-Abidin, and Miles Clyatt - formed in Boston while attending college.
After graduating, the band recorded and released their first professional EP, 2018's Workin' on Lovin'. With new music and two old minivans, the band hit the road for an almost non-stop year and a half of national touring. These collective experiences inspired 2019's you are simply magnificent.
Juice was set for an exciting 2020. With a new trio of singles - DiCaprio (Love Me All the Time), Konoha, and Make Pretend - the band was set to embark on their largest headline tour to date. The band's 2020 tour was, of course, canceled.
After spending three months apart (the longest the band had ever been separated since college) the boys were grateful to reunite and start creating something special. The mandatory respite from touring allowed for the band to embrace writing a longer project: Boy Story.
The project was preceded by three singles - Superimposed, Girlfriend Song, and Do You Really Feel? - which garnered press attention from Billboard, Ones to Watch, Line of Best Fit and more. Fall touring culminated in the release of Boy Story in December 2021, along with 2 sold out hometown shows in Boston and New York.
The band recently wrapped up tours supporting flipturn and The Dip, and is set to release new music in 2023.