Tuesday,
October
3rd
, 2023
Dean Lewis - The Future Is Bright Tour 2023
Sara Kays
Doors: 6:00 PM
/
Show: 8:00 PM
All Ages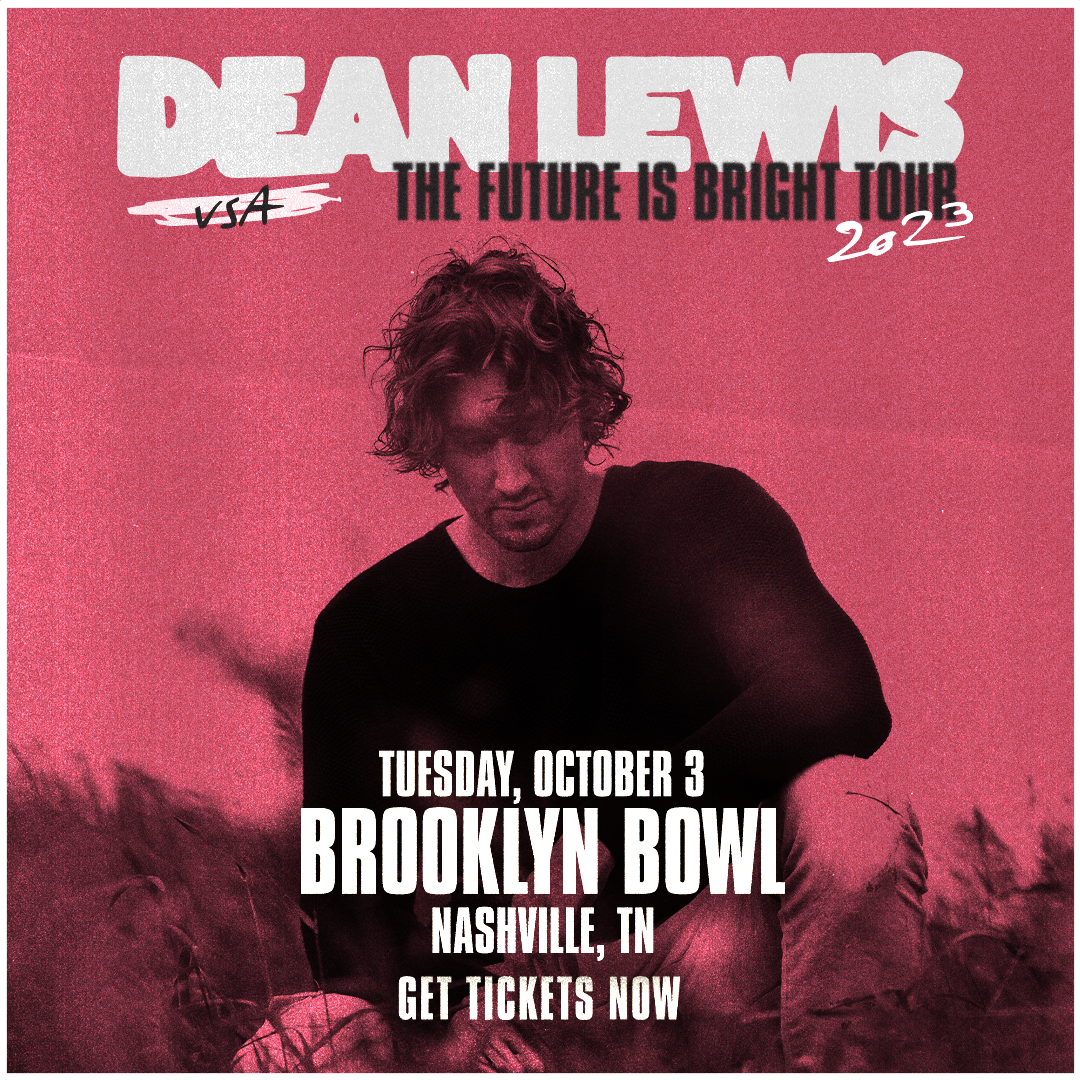 Event Info
Venue Information:
Brooklyn Bowl Nashville
925 3rd Avenue North
Nashville, Tennessee 37201
This event is open to all ages. Valid government-issued photo ID is required to purchase and consume alcohol. Want to have the total VIP experience? Upgrade your ticket today by reserving a bowling lane or VIP Box by reaching out to nashvilleevents@brooklynbowl.com

This ticket is valid for standing room only, general admission. ADA accommodations are available day of show. All support acts are subject to change without notice. Any change in showtimes or other important information will be relayed to ticket-buyers via email. ALL SALES ARE FINAL Tickets purchased in person, subject to $3.00 processing charge (in addition to cc fee, if applicable). Sales Tax Included *Advertised times are for show times - check Brooklyn Bowl Nashville website for most up-to-date hours of operation*
Artist Info
Dean Lewis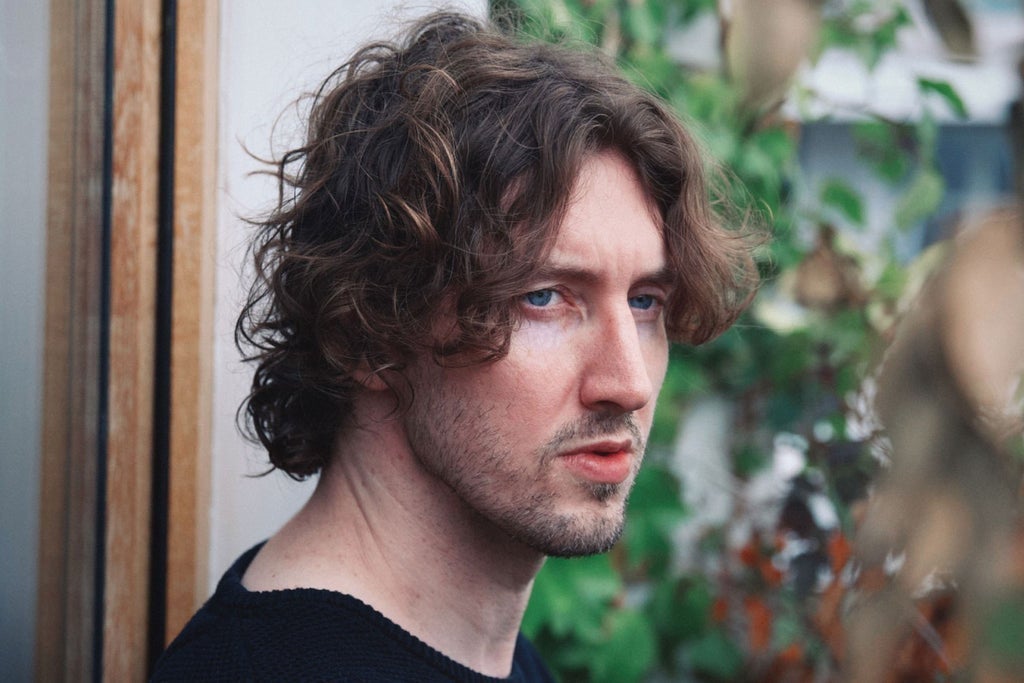 Dean Lewis knows what moves him. It's the call that never came. It's the cruel act of betrayal, the hope that fades, the moment of bliss recalled in darker days when all is lost. Most of all, it's finding the turn of phrase, the tone and the melody that brings all this brimming to the surface of every heart that's ever felt the same way.
"When I create music, I don't just want to connect to the ears of the listener, I also want to connect to the heart. But when I can connect to both, it's even better," says the Sydney-born, Nashville-based singer-songwriter. With his heart-breaking second album, The Hardest Love, "if anything, I've gone further into myself, trying to zone in on the little niche I'm good at, really figuring out my voice, my reason to exist."
That "little niche" has accounted for more than 7.5 billion streams and 3.8 million album and EP sales since Waves and Be Alright got under the skin of a smitten global audience circa 2016-2018. Dean's #1 album, A Place We Knew, sealed a surreal trip from his grandma's spare room to Jimmy Kimmel Live! touring Europe and the US three times and winning ARIAs for Album of the Year, Best Male Artist and Song of the Year (7 Minutes) along the way.
Still, life happens. And so do songs.
"Nearly all of these songs are about one girl," Dean explains of the 10 new tracks on The Hardest Love. "She's from Colorado, now she lives in LA, but I spent three, four years on the road thinking about her, calling her, writing songs for her. It was kind of a long-distance thing, but we became really, really close because I didn't really have a home."
As the rigours of the road ground to a sudden halt, the dream fell to Earth. "She was not the person, and I wasn't ready," Dean says. "We just didn't work out. To me it was quite a dramatic thing because the person that I'd built up in my head didn't exist. So all these songs just poured out …"
Looks Like Me was the first taste last October: a rhythmically upbeat song hiding a sinking feeling that slammed home with Hurtless, an instant 20-million-streaming second single in April. Each struck an achingly familiar chord: a crushing moment cast in the close-up cinematic style that's become Dean's trademark. From primetime TV in Denmark to his live return in the USA, his legion of fans welcomed him with a wave of intense emotion.
"I stared writing the album in this hotel on Sunset in West Hollywood," he explains of the lengthy creation process. "I wrote in Nashville for a while, then I came back to LA and then went to London…" In each port of call, he experimented with various producers in search of the right sound and feeling. The pandemic meant time was on his side.
"There's a famous quote that says people have their whole life to write their first album, and then six months to write the next one. I feel like I've had double the amount of time for this album than the first one."
He recalls the jolt of ignition that greeted his first single, Waves, six years ago. "It blew up so fast and everything was so crazy that I didn't have time to figure out what I was doing. This time I had a lot more time to think about what I liked about those songs, to go back and look at the things that made them work."
The deep dive led to a reaffirmation of honest emotional content, and consolidation of Dean's studio partnership with Waves/ Be Alright producers Nick Atkinson and Ed Holloway. Highlights of The Hardest Love include the uneasy surrender of Scares Me and the bracing title track, a deceptively dark song that builds from whisper to visceral brass finale.
How Do I Say Goodbye is a devastating song about the looming loss of a parent — one which had a happier ending in real life, Dean notes — with input from occasional collaborator Jon Hume. American pop journeyman Tyler Johnson (Harry Styles) co-created the tender lovers' impasse, Something To Help.
Other songs were more solitary in nature and execution. "Me and this girl, we were talking on the phone," Dean says of All For You, an optimistic centrepiece to an album of deeply affecting melancholy. "When I wrote it, I thought everything was going to work out. I played it to her when we hung out in LA. But I didn't have the ending yet…"
By virtue of the remote recording process, Dean found himself co-producer of the album. "I had to learn how to do a lot more on this one," he says. "I had to learn how to record my own vocals for a few of the songs; how to record my own acoustic guitar. All For You I recorded by myself, just me alone at an Airbnb in Malibu."
The lion's share of mixing fell to Mark 'Spike' Stent, a name Dean first saw in the credits of albums by Oasis and Ed Sheeran. "Spike is really good at blending pop with organic," he says. "That's what I'm aiming for. I want my songs to sound raw, but to be able to compete and be successful at the highest level. Blending those two things together, that's a real skill."
From hope to heartache and back again, The Hardest Love is "totally reflective of where I was in my life at that time," Dean says. "It's been a stressful few years… I don't think I realised the pressure I was under because on the other side, man, I had nothing. I'd moved in with my grandma before I got a record deal. I had no money; on the verge of thinking that I had wasted all of the opportunities in my life."
"When Waves and Be Alright blew up, I just sprinted so fast that maybe I got a bit burnt out. I'm good though, now. It's been a crazy, crazy time. I can't wait to play these songs for the people who bought my first album, 'cause I really think they're gonna love this one."
Sara Kays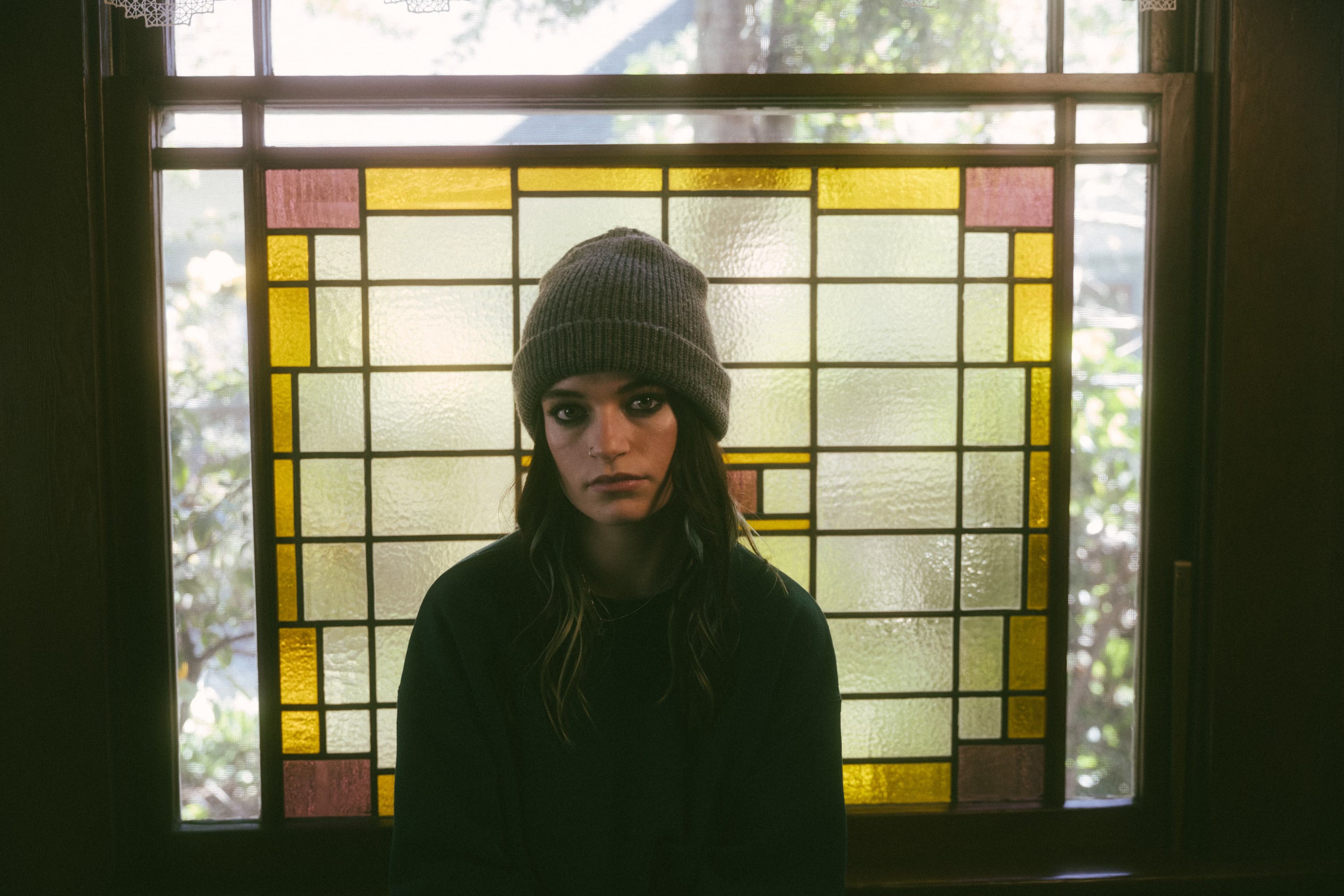 With over 638M worldwide streams and an intensely engaged and supportive audience on TikTok nearing 2M followers, Sara Kays is disarmingly raw about everything from body image to mental health, her authenticity shining through in her powerful lyricism and expressive voice. The Nashville-based musician saw her profile grow with 2021's breakthrough EP, Struck By Lightning, highlighted by the RIAA Platinum-certified, viral breakup anthem, "Remember That Night?". Kays quickly garnered critical acclaim spanning Billboard's "Emerging Artists Spotlight" and PEOPLE's "Talented Emerging Artists" lists, as well as making her national late-night TV debut performing "Remember That Night?" on CBS' The Late Show with Stephen Colbert. With more new music on the horizon, Sara is poised to stake a claim as one of today's most powerful and poignant singer-songwriters.