Sunday,
October
15th
, 2023
Veeze
Anycia, Talibando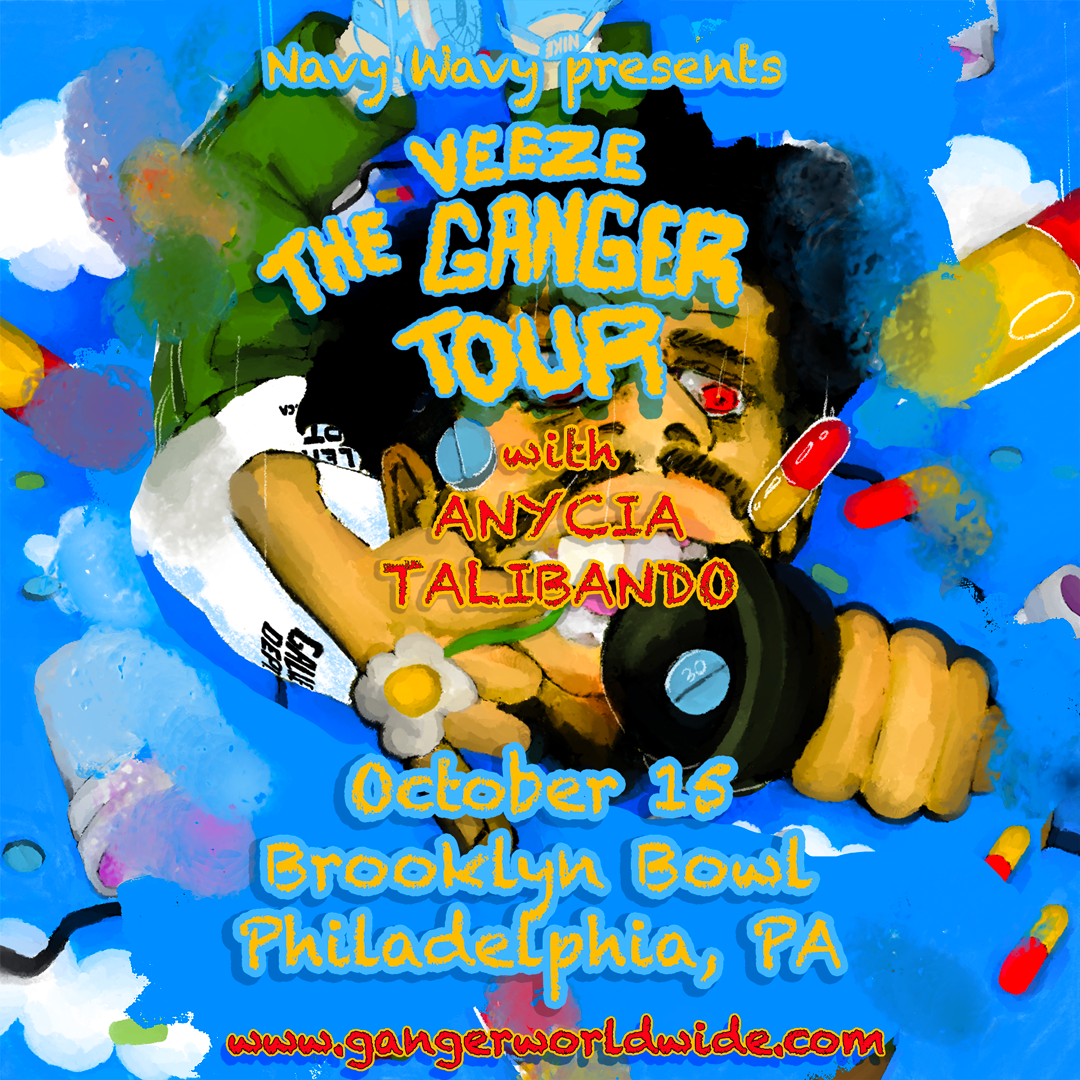 Event Info
Venue Information:
Brooklyn Bowl Philadelphia
1009 Canal Street
Philadelphia, Pennsylvania 19123
This event is open to all ages. Valid government-issued photo ID is required to purchase and consume alcohol. VIP Viewing Deck tickets and VIP Bowling Lanes are restricted to 21+ ONLY. No refunds will be issued for failure to produce proper identification. This ticket is valid for standing room only, general admission. ADA accommodations are available day of show. All support acts are subject to change without notice. Any change in showtimes, safety protocols, and other important information will be relayed to ticket-buyers via email. ALL SALES ARE FINAL

DOORS: 7:00 PM SHOW: 8:00 PM
Artist Info
Veeze
A shrouded yet essential figure in the Michigan rap scene, Veeze is somewhat of a musical  enigma, building one of the genre's most die-hard fan bases despite rarely releasing material of  his own. Though he solidified his inimitable, lethargic style on debut mixtape Navy Wavy (2019)  and a sparse collection of 2020s anthems, he remained as prominent outside of music as within  it, a constant presence in the social spheres and music videos of the region's most prolific  artists. The release of his 2023 effort Ganger brought him major critical attention and Billboard  chart placings. 
Appearing on the scene in 2019, rapper Veeze was immediately identifiable through his  understated vocals and breathy ad libs, debuting singles "Big Draco" and "Itself" before landing  a local hit with the inimitable "Rusty." In what would become his most prolific run, the rapper  quickly capitalized with a string of 14 singles and collaborations, including several tracks with  close associate and fellow Michigan mainstay Babyface Ray ("Half & Half," "Red Key," "Exotcs").  His slick, effortless take on the region's sound continued on the rapper's first mixtape, Navy  Wavy (2019), an 11 track set with appearances from local figureheads Beno, Babyface Ray, and  Peezy. 
In the early 2020s, Veeze appeared in music videos and social media while dropping sporadic  features and singles of his own. He began 2020 with some one-off experimentation that the  drowsy "Them One Guys," the Kanye West flip "Flamie Foxx," and the Big Pun-sampling "Fat  Albert" – before his regional sound continued to develop on solo singles "Veeze Glo," "Yoa  Twin," and "Friend of Mine." This loose schedule continued into 2021 and 2022, with the rapper  drip-feeding singles like "A&W," "Kurt Angle," "Choppas in Hawaii," and "Let It Fly." With a  slower release schedule came a more dedicated fan base – several online channels dedicated to  the rapper soon attracted a following of their own, piecing together unreleased songs  previewed on his social media. 
In 2023, he released one of his biggest singles, "GOMD," as well as a remix featuring Lil Uzi Vert. Both versions appeared on the second Veeze full-length, Ganger, which also included  appearances by Lucki and Lil Yachty. The rapper received increased press coverage, and the release charted in the Billboard 200.
Anycia
Talibando