Thursday,
November
14th
, 2019
Yonder Mountain String Band
The Drunken Hearts
Doors: 6:00 PM
/
Show: 8:00 PM
21+ Years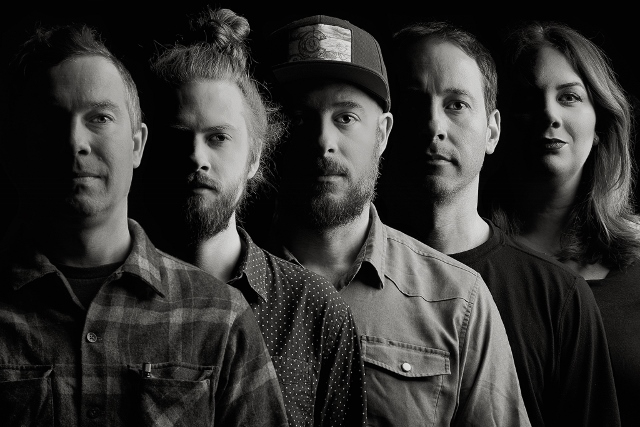 Event Info
Venue Information:
Brooklyn Bowl
61 Wythe Avenue
Brooklyn, NY 11249
Any customers having trouble purchasing tickets to this show with a non-US credit card, please reach out to
[email protected]
for assistance. We look forward to having you at Brooklyn Bowl!
For all tickets purchased prior to October 1 on TicketFly, those tickets are still valid and able to be scanned at the door upon entry. Just pull up your ticket on your phone or bring your print-out. Starting October 1 all Brooklyn Bowl tickets will be available on TicketWeb.
Artist Info
Yonder Mountain String Band
Yonder Mountain String Band's first new album in two years, LOVE. AIN'T LOVE is undeniably the Colorado-based progressive bluegrass outfit's most surprising, creative, and yes, energetic studio excursion to date. Songs like "Chasing My Tail" and "Alison" are rooted in tradition but as current as tomorrow, animated by electrifying performance, vivid production, and the modernist power that has made Yonder one of the most popular live bands of their generation. Melding sophisticated songcraft, irrepressible spirit, and remarkable instrumental ability, LOVE. AIN'T LOVE is a testament to YonderMountain String Band's organic, dynamic, and intensely personal brand of contemporary bluegrass-fueled Americana.

"I think this is our best album yet," says Adam Aijala, guitarist.

Yonder founding members Aijala, banjo player Dave Johnston, and bassist Ben Kaufmann reconfigured Yonder Mountain String Band as a traditional bluegrass instrumental five-piece in 2014 with the recruitment of new players Allie Kral (violin) and Jacob Jolliff (mandolin). The reconstituted group debuted with 2015's acclaimed BLACK SHEEP, but truly gelled as they toured, the new players' personalities seamlessly blending and elevating the intrinsically tight Yonder sound. Yondermade certain to show off the current roster's growing strength with the 2017 release of MOUNTAIN TRACKS: VOLUME 6, the first installment in their hugely popular live recording series since 2008.

"This lineup just keeps getting better," Aijala says. "The more gigs you get under your belt, the better you get. Obviously. But the confidence I have in these individual musicians, I'm amazed at some of the places we go together on stage."

LOVE. AIN'T LOVE is produced by Yonder Mountain String Band and longtime collaborator John McVey, with the majority of the album recorded at Coupe Studios in Yonder's home base of Boulder, CO. Aijala and McVey handled all of the album's mix and engineering at their respective home studios and while Yonder was on the road -- the second time a Yonder member has taken on the technical task.

"John taught me a lot when we worked together on our last album," Aijala says. "So this time around, I felt a lot more confident."

Like virtually all aspects of Yonder Mountain String Band's unlikely artistic methodology, LOVE. AIN'T LOVE is a fully collaborative effort, its original songs credited to the core founding trio of Aijala, Johnston, and Kaufmann, regardless of combination or specific input.

"I think it removes the jockeying for songs on a record," says Aijala. "We're all of the mind that even if one of us wrote a great song, if not for Yonder, would anyone get a chance to hear it? It works better this way. All three of us grew up playing team sports so we're team players -- everyone wants what's best for the band."

Laced with interstitial dialogue, music, sound effects, and other overlapping ephemera, LOVE. AIN'T LOVE is by design Yonder's most ingenious studio collection thus far. Songs like "Take A Chance On Me" and the heavy metal-inspired breakdown, "Fall Outta Line," see the quintet touching upon FM pop, country rock, funk, world music, and so much more; adopting traditional sonic and lyrical idioms to mask deeper and darker personal truths.

"It's a little more eclectic," Aijala says. "None of us grew up with bluegrass so there are always other influences in there. I think this record is a bit more reminiscent of our live show, with different genres and different types of songs."

Indeed, "Last of the Railroad Men" plays like a lost narrative country classic while the unprecedented "Groovin' Away" closes LOVE. AIN'T LOVE with a summery sense of joyous optimism. Yonder's first-ever original reggae song, the track stands out as yet another shining example of the band's lifelong commitment to anything-goes artistic freedom.

"There are no limits to what we do" says Aijala. "We'll try anything, if it feels good, we'll try it again."

In addition to the founding trio's songwriting efforts, Jolliff -- who arrived to play on BLACK SHEEP sessions and never left -- contributed a pair of fiery instrumentals and also lends vocals to a delightful cover of King Harvest's eternal "Dancing In The Moonlight."

"Allie sang a song that we wrote on BLACK SHEEP," Aijala says, "so we wanted to showcase Jake's vocals on this album. We've been playing 'Dancing in the Moonlight' in our live shows and whenever we play it people just light up. We always enjoy playing it, the harmonies are really good and Jake sings the hell out of it so we thought, why not put it on the record?"

2017 will see Yonder continue its seemingly endless touring, leading towards next year's 20th anniversary of their initial coming together, an irrefutably momentous occasion.

"When we were first starting, our creativity was rooted in rebelliousness. Now, there's a greater conscious awareness and attention to detail that we're bringing to our writing and recording. Our nature and instincts remain progressive. We're just doing it in a way that's sharper, more musical, and way more satisfying," says Ben Kaufmann.

With its melodic flair, expert technique, and forward-thinking fervor, LOVE. AIN'T LOVE is a strikingly assured and well-crafted manifestation of Yonder's matchless musical vision. Nearly two decades in, Yonder Mountain String Band is still utterly unto themselves, a one-of-a-kind, once-in-a-lifetime combo whose inventiveness, versatility, and sheer imagination shows no sign of winding down.

"We've talked about this," Aijala says, "and we all feel like we could play in Yonder until we can't play anymore. As long we still have new ideas, as long as we're still creating something that's fresh to us, I don't see any reason to stop."
The Drunken Hearts
"...An electrifying force of Americana music."

From their humble inception as an acoustic trio, The Drunken Hearts have grown into an electric five-piece that is captivating audiences across the country. In those few years, the Colorado-based group has managed to make a name for itself in a state that is known for producing and cultivating world-class music. The band fearlessly bottles a tempestuous, yet honest brand of American music — infusing spirited vocals with electric and acoustic instruments, and crafting thoughtful songs that are resonating with crowds everywhere.

Originally an outlet for lead singer and acoustic guitarist, Andrew McConathy, he knew the band needed to expand musically to satisfy his growing songbook of material. With their newest release, Love & Thirst, the band's journey is clear and truthful, letting the listener beneath the love and loss that has shaped the band and it's members. With the track "Want You Back," their rowdy guitar-riff rock and country influences are showcased, while the title track "Love & Thirst" conveys a more delicate sentiment through both the music and lyrical delivery.

Following the May release of Love & Thirst, 2016 will see the band tour the country from coast-to-coast, with stops at famed venues and festivals, such as Electric Forest, Vertex, Fayetteville Roots Fest, Hangtown Music Festival, and the band's own YarmonyGrass, among others. Very much in their element on the festival scene, Tyra Sutak (Elevation Outdoors Magazine) described her experience as being "...lured by the symphonic sounds of strings blended with electric guitar riffs and heartfelt vocals reminiscent of great country singers from the past… The groove bobbed through our bones and burrowed in our boots tapping along with the catchy beats and unique melodies."