Tuesday,
January
14th
, 2020
The U.S. Americans + Funkrust Brass Band + Teen Girl Scientist Monthly
Bowling special in effect all night
Doors: 6:00 PM
/
Show: 8:00 PM
21+ Years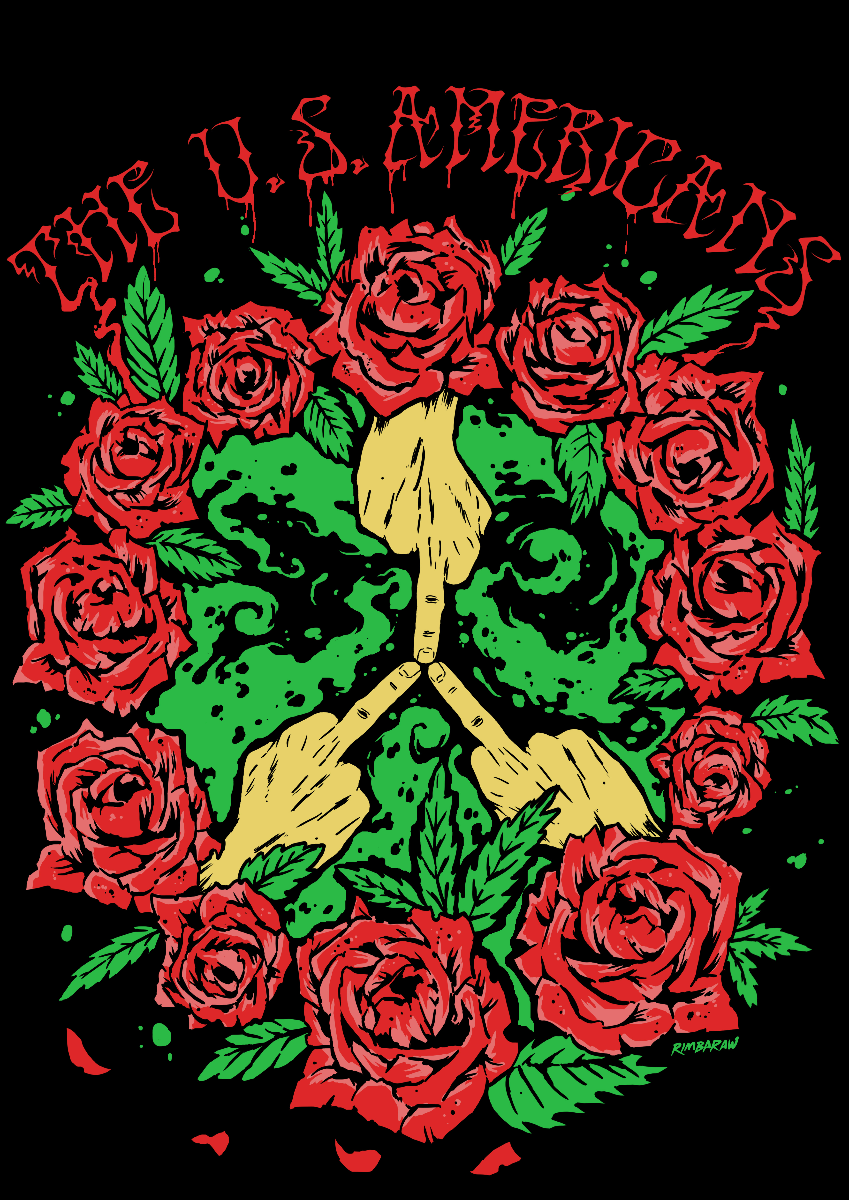 Event Info
Venue Information:
Brooklyn Bowl
61 Wythe Avenue
Brooklyn, NY 11249
SET TIMES
8:00pm - Funkrust Brass Band
9:00pm - The U.S. Americans
10:00pm - Teen Girl Scientist Monthly
Mention "bowling special" for half-off your lane all night!
Artist Info
The U.S. Americans
THE U.S. AMERICANS tip-toe the Venn diagram of analog rock in the digital age. Weaving thunderstruck guitars, whimsical lyrics, fresh rhymes, beats that'll make you cock your upper lip and enough chutzpah to take on the USA, this group is a refreshing reminder that serious music doesn't always have to be so serious.
Teen Girl Scientist Monthly
Bred and born on the windswept shores of Brooklyn, NY, Teen Girl Scientist Monthly jangle, stomp, and spark. A frenzied friendship of rhyme and rhythm, their obituary reads "extremely happy indie rock" and some say they still haunt this barn.
Funkrust Brass Band
Funkrust Brass Band is a twenty-piece brass band founded and led by songwriter, arranger and multi-instrumentalist Phil Andrews (Rude Mechanical Orchestra, Gay Panic, Apocalypse Five & Dime), with lyrics and megaphone vocals by Ellia Bisker (Sweet Soubrette, Charming Disaster). Funkrust was born in a basement in Ridgewood, Queens in November of 2014. Their sound stems from a unique blend of punk, disco, EDM, metal, funk, Balkan brass and New Orleans second line. Featuring snazzy uniforms, choreography, megaphone vocals and all original compositions, they are a sight not to be missed.

Based in Brooklyn, Funkrust has performed across New York City -- in small clubs and big public venues, in parades and at festivals -- to universal acclaim. Outside New York City, Funkrust has performed in Boston, Kingston NY, Trenton NJ, Philadelphia, and Baltimore, and at Mysteryland USA, on the iconic grounds of Woodstock. Funkrust shows have been called "wonderful," "EPIC!" "awesome," and "off the chain, transcendent" by commenters on Facebook.

Funkrust released their debut album, Dark City, in 2017.