Friday,
January
17th
, 2020
NYC Winter Jazzfest Marathon
Kung Fu + Felix Pastorius & Social Experiment + Kendra Morris + DJ Logic & Friends ft. Billy Martin + Shanir Blumenkraz
Single venue Brooklyn Bowl ticket available for $20
Doors: 6:00 PM
/
Show: 7:30 PM
21+ Years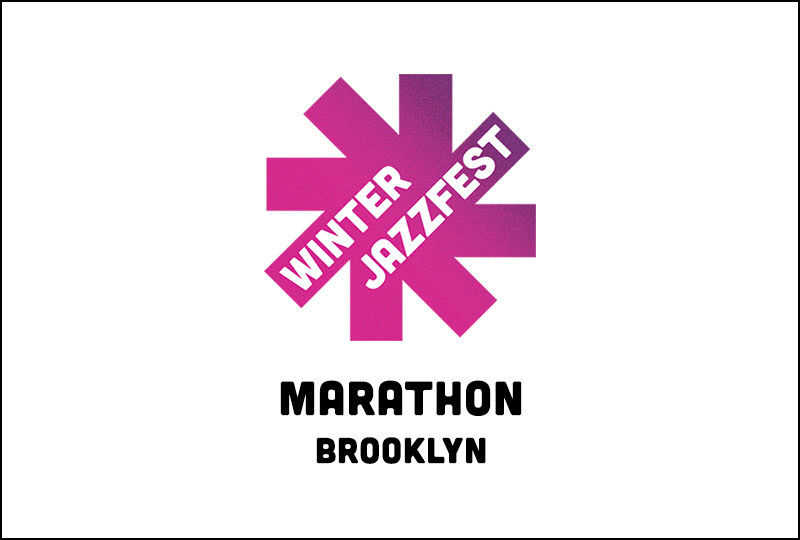 Event Info
Venue Information:
Brooklyn Bowl
61 Wythe Avenue
Brooklyn, NY 11249
Marathon passes allow access to all participating Marathon venues at the times designated in the published schedule. Venues will fill up. We recommend arriving early to sets you want to see. There will always be space available for you at one of the participating venues. Check
winterjazzfest.com/crowds
for real time venue capacity updates.
SET TIMES
7:30pm - Kendra Morris
8:45pm - Felix Pastorius & Social Experiment
10:00pm - Kung Fu
12:15am - DJ Logic + Friends ft. Billy Martin + Shanir Blumenkraz
Artist Info
Kendra Morris
New York noir soul artist Kendra Morris recalls singers who straddled soul and rock during the early '70s, such as Ruth Copeland and Chaka Khan. Her taste was developed through a library heavy on late-60s and early-70s soul and funk as well as a love for the cinema scores of the same period. After touring with Motown Funk Brother Dennis Coffey and releasing a series of singles that she did with collaborator and bandmate Jeremy Page including "Concrete Waves," with the b-side remix by DJ Premier, Morris released the album Banshee followed by a covers album Mockingbird on Wax Poetics records.

Banshee and Mockingbird received much acclaim, a cult following and several film + tv placements. Title track "Banshee" was used prominently in the Showtime hit series Ray Donovan while her cover of Pink Floyd's "Shine On You Crazy Diamond" was featured in the trailer for major motion picture Dead Man Down starring Noomi Rapace and Colin Farrell. Around this time Kendra was awarded the Songwriters Hall Of Fame 'Holly Prize'.

2013 Morris worked on a side project band with friends Scarlett Johansson, Julia Haltigan and Holly Miranda. With Este Haim joining on drums and TV On The Radios' Dave Sitek producing.

Returning with 'Babble' in 2016 to positive reviews and more media placements she continued working on her catalogue as well began an added focus on her love of creating multimedia art and connecting it to her own sonic universe. Having been doing collage art and stop motion animation a handful of years for her own albums and videos she wound up in the directors chair and animating the 2018 music video "Bomb Thrown" for the popular hip hop supergroup Czarface / MF DOOM record 'Czarface Meets Metal Face' and soon following up with videos for other fellow musicians including Eli Paperboy Reed and UKs Skinshape.

Morris recently released music that includes features by Greg Nice of Nice & Smooth as well as DâM-FunK. She was featured on both Czarface Meets Metalface and Czarface Meets Ghostface albums and her song "If You Didn't Go' was heavily sampled on the Rapsody & J Cole song 'SoJourner' produced by 9th Wonder.

With more new material and collaborations on the way this 2020 a string of small tours, and directing more visual projects for herself and others; Kendra has a lot to look forward to.
DJ Logic + Friends ft. Billy Martin + Shanir Blumenkraz
The theorem of turntablist as musician has been long proven in the capable hands of DJ Logic, whom with jazz as his foundation has become a wax innovator by crossing genres and mixing his sound across the map. As one of the world's most accomplished turntablists, DJ Logic is widely credited for introducing jazz into the hip–hop realms and is considered by most as a highly-respected session musician and an innovative bandleader.

Since his emergence in the early nineties amidst the Bronx hip-hop scene, the New York City based deejay has been amassing a veritable mountain of collaborations, including a full-fledged band with members of Blues Traveler (The John Popper Project ft. DJ Logic), a trio with Steve Molitz & Freekbass (Headtronics), a jazz project with Georgian prodigy Beka Gochiasvili, and as a member of Grammy-winning Arturo O'Farrill & The Afro Latin Jazz Orchestra's The Offense of the Drum album. He also has a long list of other collaborations with artists ranging from the likes of Bob Weir, John Mayer, Medeski Martin and Wood, Christian McBride, O.A.R., Carly Simon, Marcus Miller, Jack Johnson, Vernon Reid, Warren Haynes, Charlie Hunter, Jack DeJohnette, Ben Harper, Mos Def, The Roots, Bernie Worrell, Bill Laswell, Melvin Gibbs, Fred Wesley, Sean Kuti and many more.

DJ Logic and his role as an electronic-music ambassador keeps him at the top of his game. Whether the scratch artist instructs tablas to flirt with drum 'n' bass (such as on his Nina Simone and Billy Holiday remixes found on Sony Legacy's Remixed and Reimagined volumes), meshes free styling MC's with Afro-Cuban rhythms (such as on 'Share Worldwide Funk' – a remix produced for Jack DeJohnette and Golden Beams Collected, Volume 1), or remixes tracks for rock bands such as Moon Taxi, DJ Logic can always be found paying homage to his predecessors while contributing his vision to the deejay genre.

While the context of his work may vary, DJ Logic's spinning skills are definitely beyond reproach. He works with a phenomenal roster of invited guests, and he knows how to pick his collaborators as well as his samples. With a growing catalogue of recordings under his belt, DJ Logic's supreme musicianship and eclectic tastes will allow him to journey wherever an infectious groove may take him.
Kung Fu
Proud to be firmly installed in the new-funk movement, KUNG FU is quickly popularizing their unique sonic contribution, blurring the line between intense electro-fusion, and blistering dance arrangements. Making fusion music "cool" again, the band draws on influences such as early Headhunters and Weather Report, and merges those ideas with a contemporary EDM informed sensibility. Imagine 70's funk-fusion meets a modern dance party!

Although the ensemble cast enjoys a seasoned pedigree that reads like a late-night summer festival all-star jam, this fledgling "nu-sion" project is growing a unique and rabid following by commanding audiences at theaters, clubs, and major national festivals since 2012.

The powerhouse quintet's live show has been described by critics and fans alike as "lethal funk", "explosive", "jaw dropping", and "musically mesmerizing". For the uninitiated, the experience is typically shocking yet the focus is simple: just sit back and enjoy the ride!