Saturday,
September
18th
, 2021
Black Joe Lewis & the Honeybears
Big Mother Gig, A Shadow of Jaguar
Doors: 6:00 PM
/
Show: 8:00 PM
21+ Years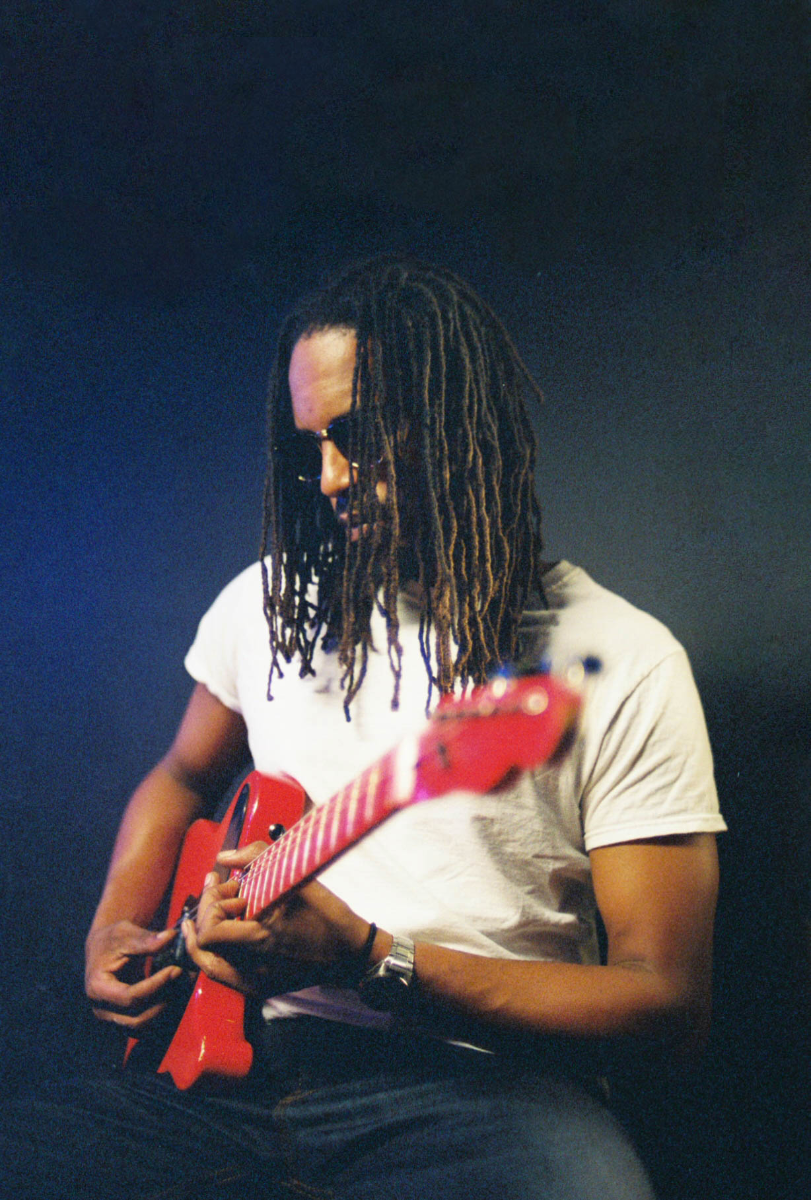 Event Info
Venue Information:
Brooklyn Bowl
61 Wythe Avenue
Brooklyn, NY 11249
Doors: 6pm
Show: 8pm
In accordance with the New York City "Key to NYC" vaccination mandate, Brooklyn Bowl has updated its COVID-19 Policy, effective immediately:
VACCINES
All guests must present a matching photo ID along with proof of vaccination in the form of:
NYC COVID Safe App

CDC Vaccination Card (or photo)

Official immunization record from outside the U.S
Acceptable vaccines include:
Any guests, including ticket holders, unable to provide adequate proof of vaccination will not be granted entry into the venue.
MASKS
Guests under 12 are required to wear masks except while eating or drinking.
All guests are strongly encouraged to wear masks.
All Brooklyn Bowl staff are fully vaccinated and must wear masks while inside the venue.
Our COVID-19 policies are subject to change at any time. Please refer to your show's event page for show-specific vaccine and mask requirements, and continue to check prior to visiting Brooklyn Bowl.
The health of our guests, staff, and performers remains our highest priority, and we appreciate your understanding as we continue to navigate this continually-evolving situation.
Artist Info
Black Joe Lewis & the Honeybears
Black Joe Lewis is the realest motherfucker there is. When Covid sidelined his touring this past year, he started laying concrete to help support his baby mama and his kid. That's fuckin' real. When Joe and his band, the Honeybears, popped onto the national stage over a decade ago, many critics embraced him but still, there were some that maintained that they hadn't paid their dues. Joe's still here. Still going. Still cashing checks and snapping necks. The dues of hard work; the delirious heights of the industry as well as the disappointments and low hanging fruit. Through this all, Joe's only honed his mastery over gut bucket blues guitar and his true voice. It's a vital and distinctly American voice that never anticipated the attention he wound up receiving, never went looking for it either. It just started happening. The garage, the blues, the propulsive and synergistic live performances that inhabit the spaces of James Brown, Lightnin' Hopkins, and the MC5...those things happened naturally from the very beginning and could only be accurately communicated in the live experience, not a press release or a slick brand campaign. Sharon Jones, Charles Bradley, Cedric Burnside and Lightnin Malcolm, The Dirtbombs, Detroit Cobras, the Strange Boys; these are some of the artists that Black Joe Lewis and the Honeybears shared countless bills with; almost a roll call of the most influential soul and garage bands of the last twenty five years. Has the soul blues garage explosion from that era been commodified or worked into the overall template of pop rock? Sure. But the ground floor was a vital space for people that like guitars and grease and at this point Black Joe Lewis is one of the last standing that was there. Last of a dying breed. Or maybe a missing link. Does this make him a throwback? A throwback to a throwback? It'd be tempting and easy for Joe to go along with that but nah, we don't think so. We know that Joe Lewis is genuinely doing his thing and that he'd do it regardless of what's coming down the pipe. A stone cold original and a veteran at that. If you like whistling in your music and some floppy hat, quaky kneed dudes cloyingly singing at you, then you might not "get it" but whatever...there are enough intrepid, degenerate weirdos that do. Those are the folks Joe cares about. Not the glad handing set. Not the fair-weather friend set getting down with the flavor of the month. Like the title of his last album says, "the difference between me and you" is Joe defining for himself that there's the belabored wannabes and then there's dudes that actually "HAVE the blues"...whatever the hell THAT is! Joe's concrete pouring boss is gonna miss him.
Big Mother Gig
A Shadow of Jaguar
A Shadow of Jaguar is a rock and roll duo. The band is based in Brooklyn, NY, and released their second album, Different Brain, in early 2020, it is a sonic odyssey that supplants the banalities of life with psychedelic punk pleasure. The album serves as an expansion on the band's first album, Raw (2018), which is simply gritty, fuzzy, and high energy. The duo has gained a reputation nationwide for their raucous, hangover inducing performances. If A Shadow of Jaguar is coming to town, throw away your smartphone, dump your girlfriend, and buckle up for a wild night.
Just Announced
Brooklyn
DJ Mike Nasty, moresoupplease, Mike Medium, TEEBURR
Doors: 11:00 PM /
Show: 11:30 PM