Sunday,
December
15th
, 2019
3rd Annual NYC Christmas Steve Celebration feat. Delicate Steve
with special guest Dirty Fences, Ackerman
Doors: 6:00 PM
/
Show: 8:00 PM
21+ Years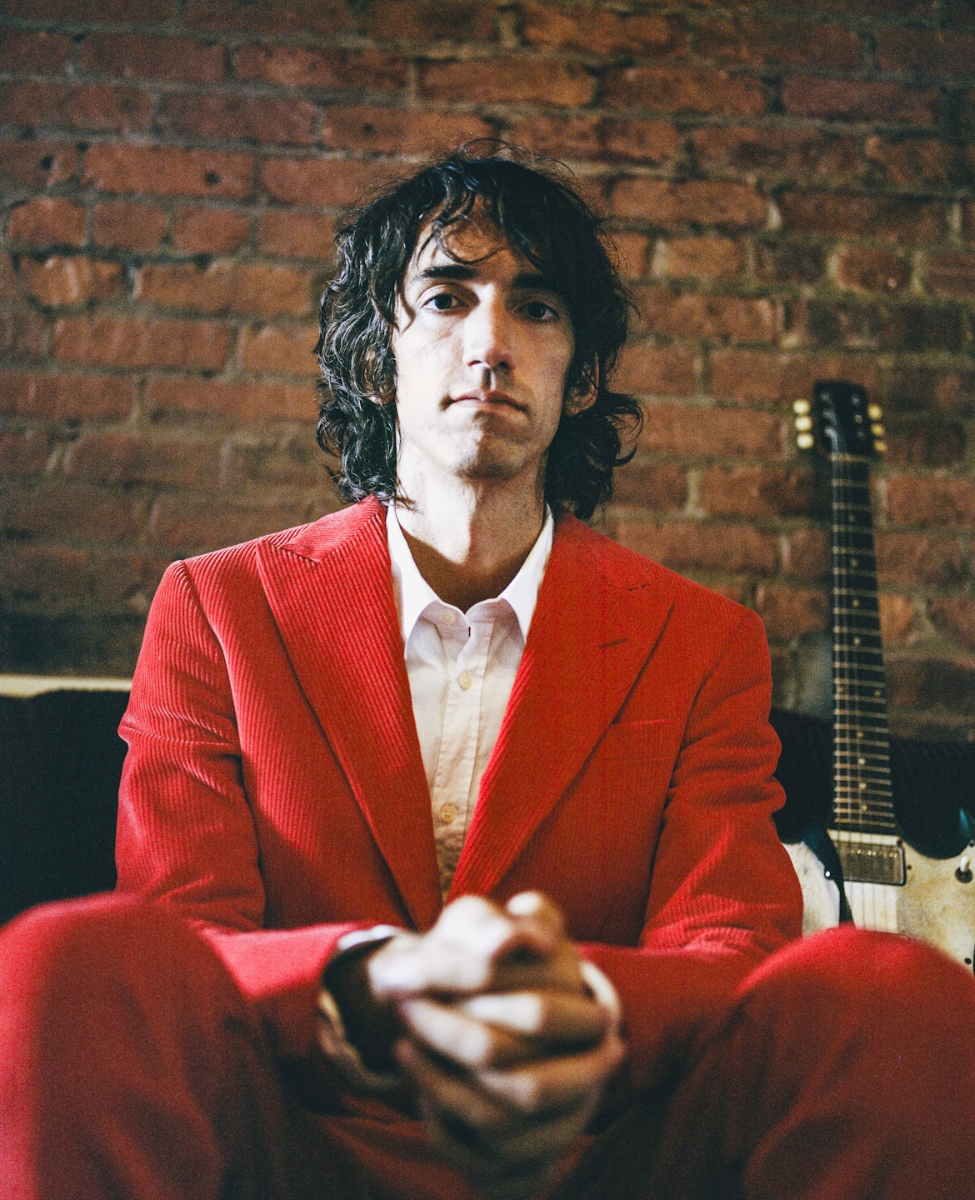 Event Info
Venue Information:
Brooklyn Bowl
61 Wythe Avenue
Brooklyn, NY 11249
Mention "bowling special" for half-off your lane starting at 8PM!
Artist Info
Delicate Steve
Fresh off of tour playing guitar in Akron, Ohio's world-famous The Black Keys, Delicate Steve returns to New York City for his third annual Christmas Steve Celebration. Join Steve, Dirty Fences, and some special guests dropping in for a night of rock and fun.
Featuring cuts from "The Christmas Album" – an album of nine standards recorded with Brooklyn Bowl heavyweights Joe Russo, Dave Dreiwitz, and Marco Benevento.
Dirty Fences
Dirty Fences are a quintessential New York band: the kind the city is known for producing; the band you'd want to hear blasting out the PA at some dive bar that is beyond capacity before they even take stage. They often refer to themselves as a gang, and that mentality is evident in every meaty riff and perfectly-executed harmony on Goodbye Love. It's a perfect slice of wax that evokes early American rock and punk acts such as Redd Kross, The MC5, and Johnny Thunders — whilst showing an obsession with early KISS and Motley Crüethrough the lens of The Dictators and Ramones— but the band still manages to maintain an identity all their own on the new record.
Goodbye Love is the brand new album from New York City's hardest-working band, Dirty Fences! Out now via NYC's own Greenway Records, it's the band's third studio album and comes as a follow-up to 2013's Too High To Kross (Volcom) and 2015's Full Tramp (Slovenly).
The Christmas Album LP Bundle: Discounted Record + Admission To The Show
Understood it may be atypical to use the term 'murderer's row' on a holiday record, but that's who showed up to help Steve bring The Christmas Album to life. Joe Russo (Cass McCombs, Trey Anastasio, drums), Dave Dreiwitz (Ween, bass), Marco Benevento (keys), Kelly Pratt (St. Vincent, Arcade Fire, horns), and Dan Iead (Cass McCombs, pedal steel) naturally guide arrangements that catch glimpses of the Shangri La's pomp ("Away in a Manager"), the Swampers swamp ("O Little Town of Bethlehem"), a martini-soaked department store visit ("White Christmas"), and the slack-key-vibed "Silver Bells." They also have to take partial credit for inspiring the first time use of the phrase 'absolutely epic one-two punch of "Little Drummer Boy ----> "Frosty the Snowman,"' which closes out the record.

The Christmas Music magic is here on The Christmas Album, but Delicate Steve's addition to the canon brings with it its own gift. It imagines for us new memories, returns us to different places. It is our past untethered from reality. On offer is a new nostalgia; turns out, it is a welcome respite.
Ackerman
Ackerman, composed of multi-instrumentalists Jordan McAfee-Hahn, Bernardo Ochoa, and Matti Dunietz, are an experimental rock group and multimedia collective that is impossible to pin down. Born out of the eclectic Brooklyn indie and psych scene in 2014, the now-bicoastal trio first garnered media attention with their 2018 release 1000 Variations of Yourself: a dynamic and psychedelic dreamscape utilizing post-rock swells, giant orchestral arrangements, and catchy pop structures. In 2019, ackerman released 'A Million Sunflowers' - the second half in a thematic narrative established by 2018's release.