Back to all posts
What Your Favorite Tony Hawk's Pro Skater Song Says About You
Posted On

Wednesday,
April
6th
in Blog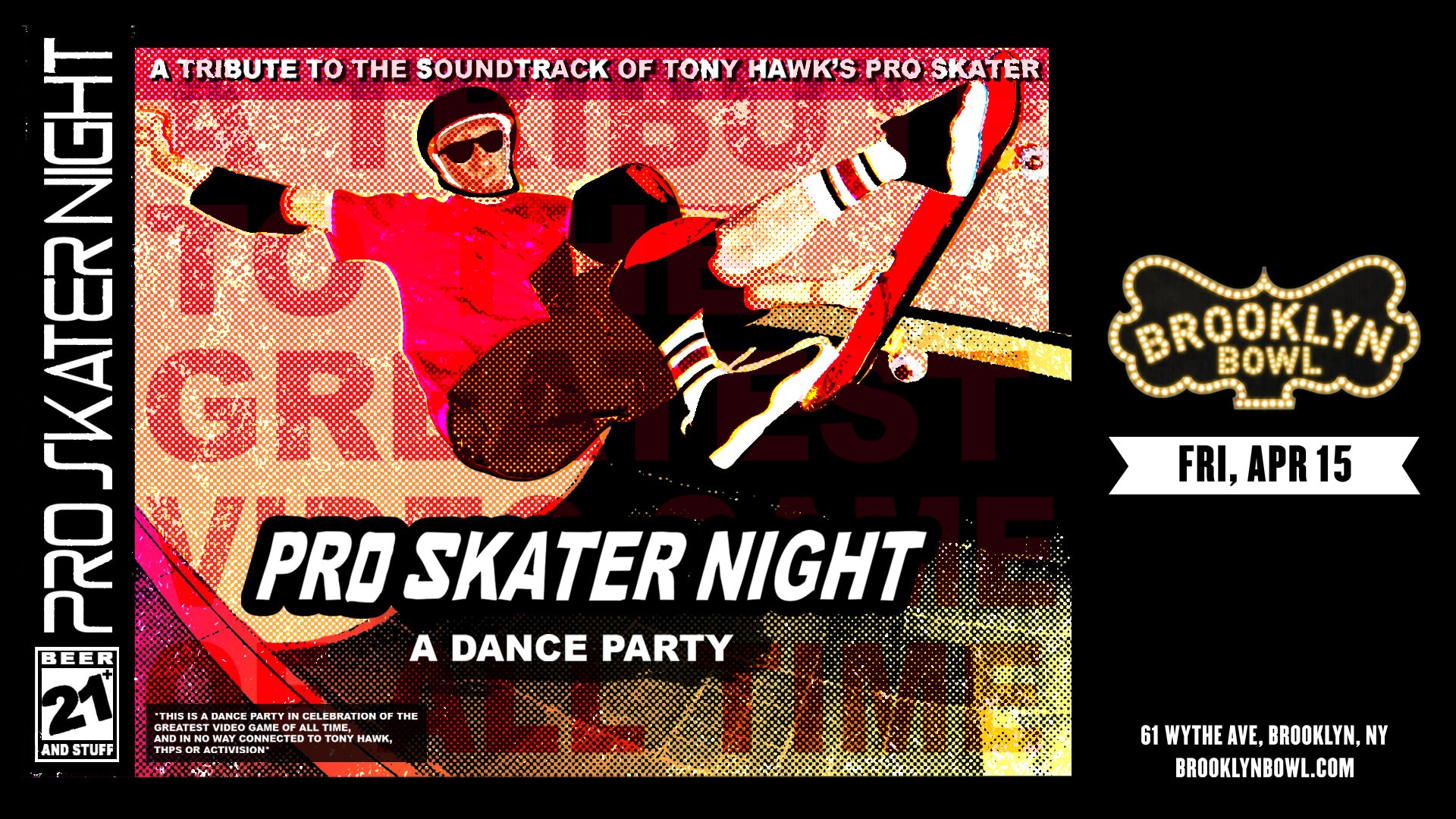 What Your Favorite Tony Hawk's Pro Skater Song Says About You
Matching five songs from two of the greatest skating soundtracks of all-time (Tony Hawk's Pro Skater 1 & 2) to the overly-generalized personalities of their admirers!
---
There you are, sunken into the couch, "Screamer (Nothing to Me)" by Speedealer is blaring in the background while you rip a 50/50 rail-grind into a combo 360-kickflip in Tony Hawk Pro Skater N64. Your Korn t-shirt and JNCO jeans have matching stains from your molten-hot Bagel Bites, but you don't care 'cause you're stoked that Limp Bizkit and Slipknot just announced their summer tours.
No it's not a weekday where you cut class in 1999, it's Friday, April 15, 2022 and you're at Brooklyn Bowl for Pro Skater Night: A Dance Party & Tribute to the Soundtrack of Tony Hawk's Pro Skater. Starting at 11:30 PM, play an array of Tony Hawk Pro Skater titles on our big-screen TVs while you dance and bowl to Primus, Suicidal Tendencies, and the rest of Pro Skater's immaculate playlisting!
In our manic anticipation of Pro Skater Night, Brooklyn Bowl staff has been listening to the soundtrack of Pro Skater 1+ 2 on repeat, and after a while we realized everyone's favorite track says a lot about them as a person, and as a pro-skater player.
So, to jazz everyone up before Brooklyn Bowl's tribute to the soundtrack which shaped so many, here's what your favorite Tony Hawk's Pro Skater song says about you!
Here are the soundtrack playlists for Pro Skater 1 and 2 so you can listen while you peruse the list!
---
1. "Jerry Was A Race Car Driver" by Primus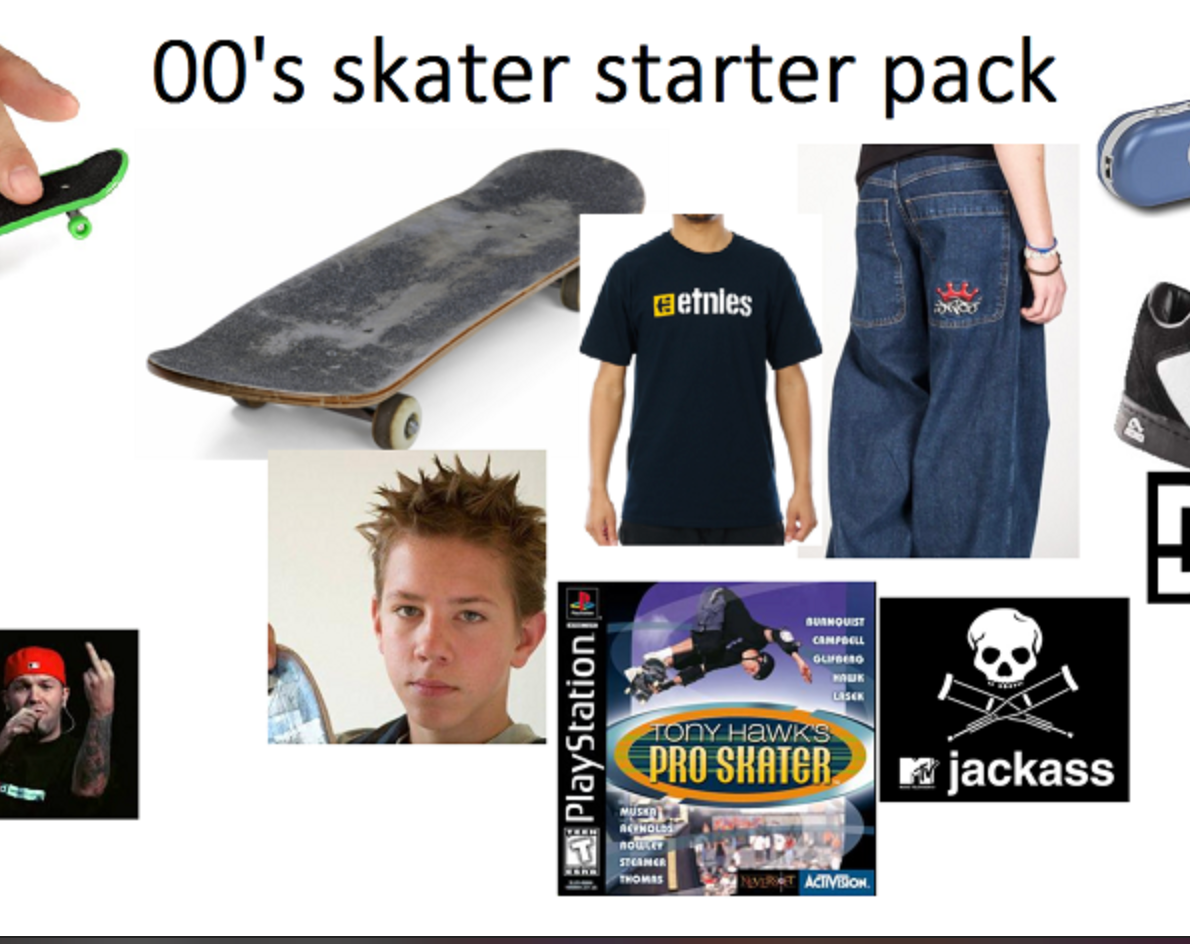 This person wakes up in the morning and chooses chaos; you're the typical "Primus Sucks" anti-fan. When Skate 2 came out with the "Hall of Meat" mode, they probably spent hours trying to rack up points for the gnarliest wipeouts they could muster. Despite genuinely loving nu-metal music in the early 2000s, nowadays they treat it as a guilty pleasure.
2. "Cyclone" by Dub Pistol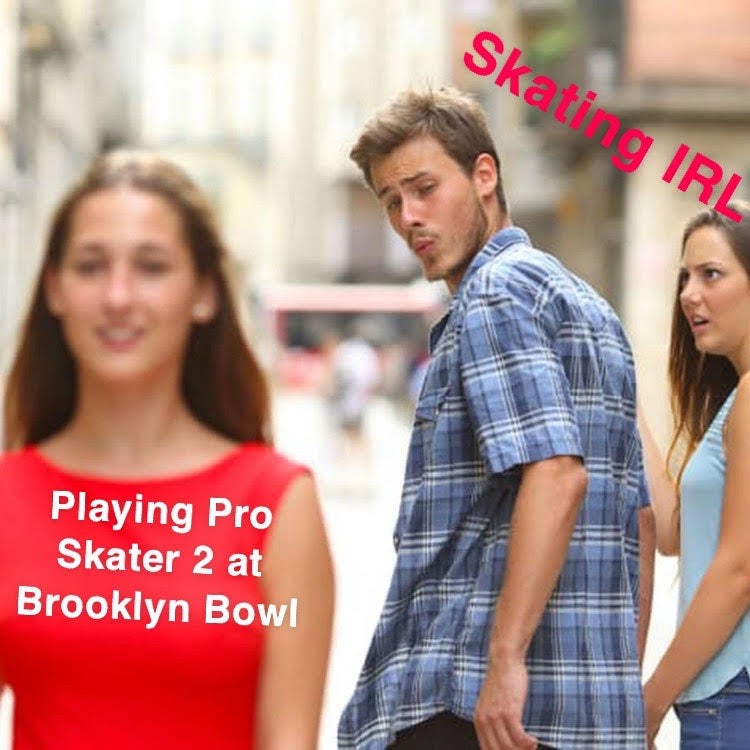 Chill vibes all around for Dub Pistol fans. This person is completely content with a casual skate around the neighborhood, but will hit a nasty kickflip on command when they know they have an audience. Other leisure time activities for these individuals include burning sage, charging crystals on their apartment window sill, and listening to A Tribe Called Quest.
3. "Superman" by Goldfinger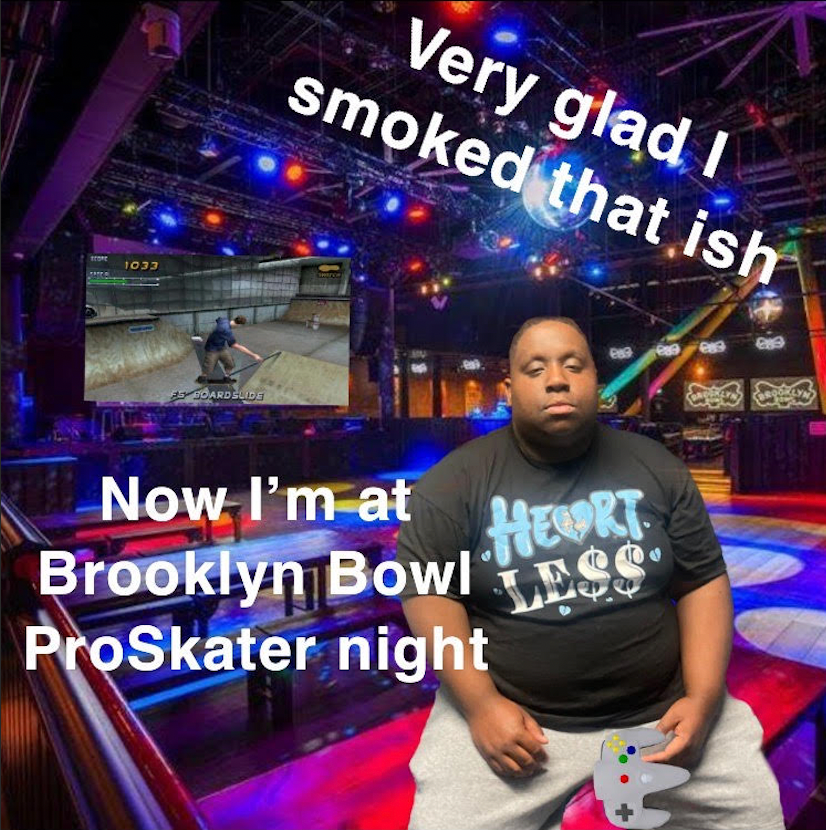 This classic example of third wave ska reminds these people of carefree-times ripping the OG pro-skater and reveling in glory Tony Hawk's X-Games 97' halfpipe run with their neighbors. Now pushing thirty, "Superman" has grown from a care-free tune to a musical affirmation about growing older but feeling young. This person is doing just fine, but they might need to let loose at a skanking rudeboy dance party!
4. "When Worlds Collide" by Powerman 5000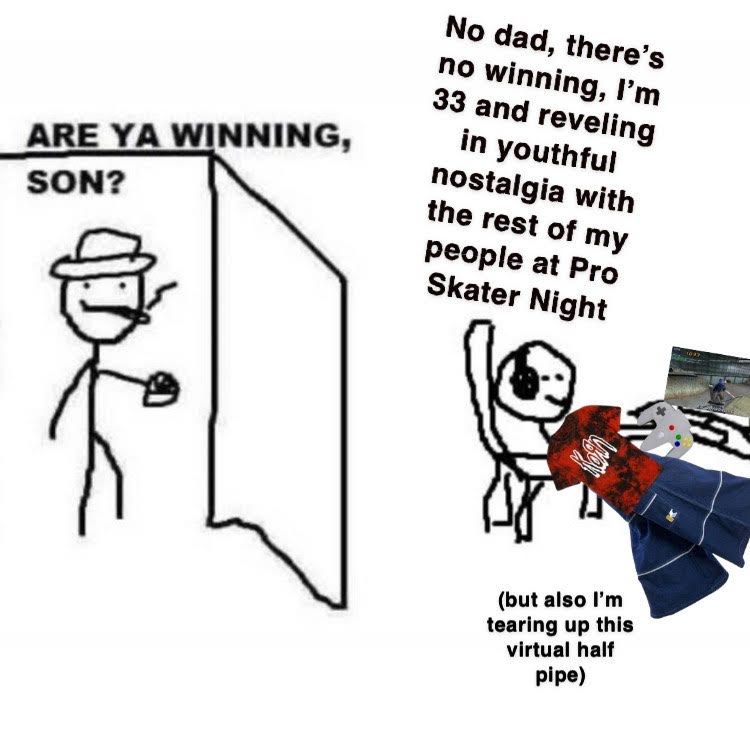 For this person entrancing back-beats of "When Worlds Collide" led them down a techno music rabbit hole that would last a decade. While they still dabble in spellbinding post-rock like Deftones and Interpol, now-a-days their Nalgene water bottle is plastered with Aphex Twin stickers and they won't stop playing his secret soundcloud mixes in the car.
5. "Police Car" by Dead Kennedys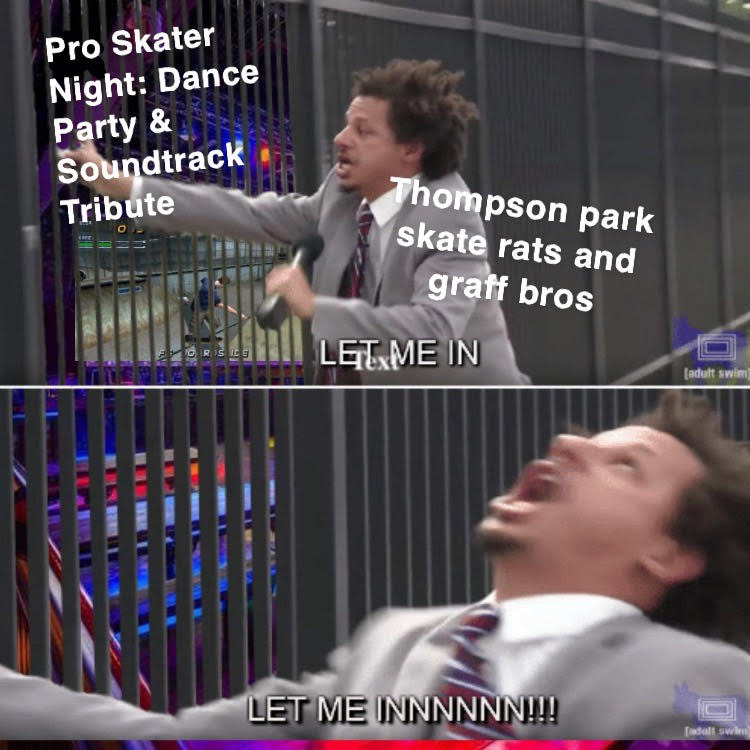 These folks come at the intersection of West Coast surfer-vibes and Thompson Park skater and graffiti bros. They really don't have much to rebel against, but they do have a lot of stick-and-poke tattoos to go with their Carhartt beanies and empty Pabst Blue Ribbon cans they leave at the skatepark.
---
Admittedly, our sample size was very small, so we're sure there are a lot of folks we didn't account for. Although we're generalizing for fun, we know all types of people share a love for Tony Hawk Pro Skater.
With that, we cordially invite all walks of ska, metal, and punk Pro Skaters fans to come skank, mosh, and get pitted at Brooklyn Bowl for Pro Skater Night: A Dance Party on Friday, April 15!
---