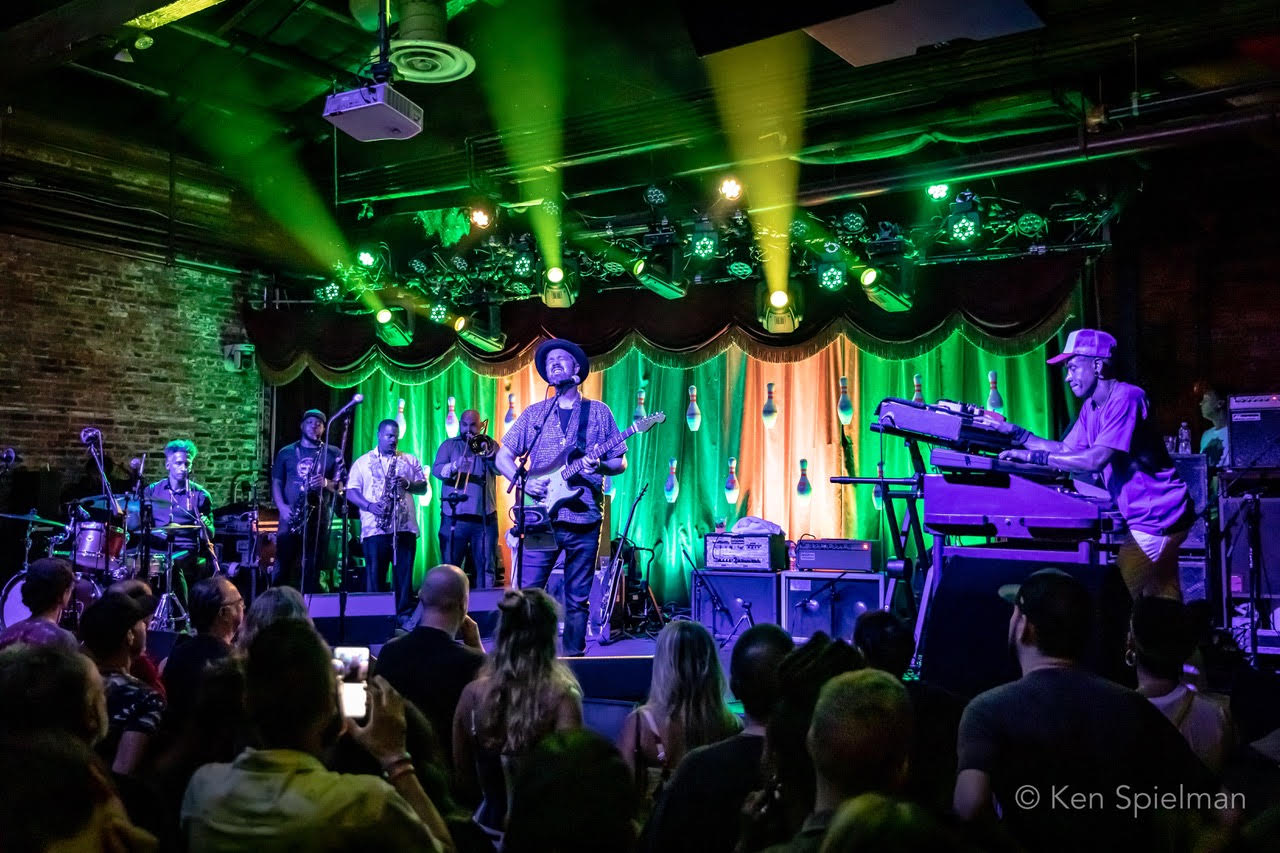 Bowlive's Insane History in Two Videos
"What we do is about being different every night and it's about having the artists figuring it out and exploring." - Brooklyn Bowl Co-Owner Pete Shapiro on Bowlive
---
Coming up on its ninth instillation in the past thirteen years, Bowlive featuring the jazz/soul trio, Soulive, is the longest running residency in Brooklyn Bowl's history.
Bowlive has encapsulated the essence of the Bowl since the first ten night stand in 2009, any night of Bowlive is an opportunity for unique performances influenced by rock, soul, jazz or funk and studded by outstanding surprise sit-ins.
Working as a musical conduit for some of Williamsburg's most memorable nights, the institution of Soulive, Eric Krasno (guitar), Neal Evans (keys), and Alan Evans (drums), have gathered many-a-tales in their eight prior Bowlives.
To gear up for their only performances of 2022 at Brooklyn Bowl's Thirtheenth Anniversary Party, lets take a look back at the history of Soulive and Brooklyn Bowl with Relix's two part mini-series, The Bowlive Story.
Don't miss the magic this year! Tickets to Soulives only three shows of 2022 are available here. Come bear witness to Bowlive XI.
Part 1: The Genisis
Part one of The Bowlive Story recounts the inital conception of Brooklyn Bowl and its ultimate residency, Bowlive. Soulive discusses how the band approached and survivied that first ten night run.
Part 2: The Revue
In the begining of the Revue, Eric Krasno quips, "I can write a book on the all experiences I've had at Bowlive". With that sentiment, part two of The Bowlive Story does not disapoint. Each Soulive member rolls through the inumerable swaths of talent that has joined them throughout the years.
Highlights from the list include Questlove, Charles Bradley, Oteil Burbridge, Jon Scofield, Run DMC, Griz, Marcus King, and Kamasi Washington. Part two also reflects on two of Bowlive's most legendary sit-ins: Bernie Worrell of Parlaiment Funkadelic and George Porter Jr. of the Meters.
Krasno describes soul pioneer Porter Jr. sitting in with Soulive as being "it's own band". Don't miss when Porter Jr. and Soulive team up again on July 8 and 9, tickets availble below!
---
On July 7th, Soulive kicks off their only three shows of 2022 with the live premeire of Rubber Soulive. Give their funk/soul cover of the classic Beatles album a listen and click the button below to learn more about tickets for each night of Bowlive XI!