Back to all posts
Live Music Memories In Nashville and Beyond
Posted On

Thursday,
April
9th
in Blog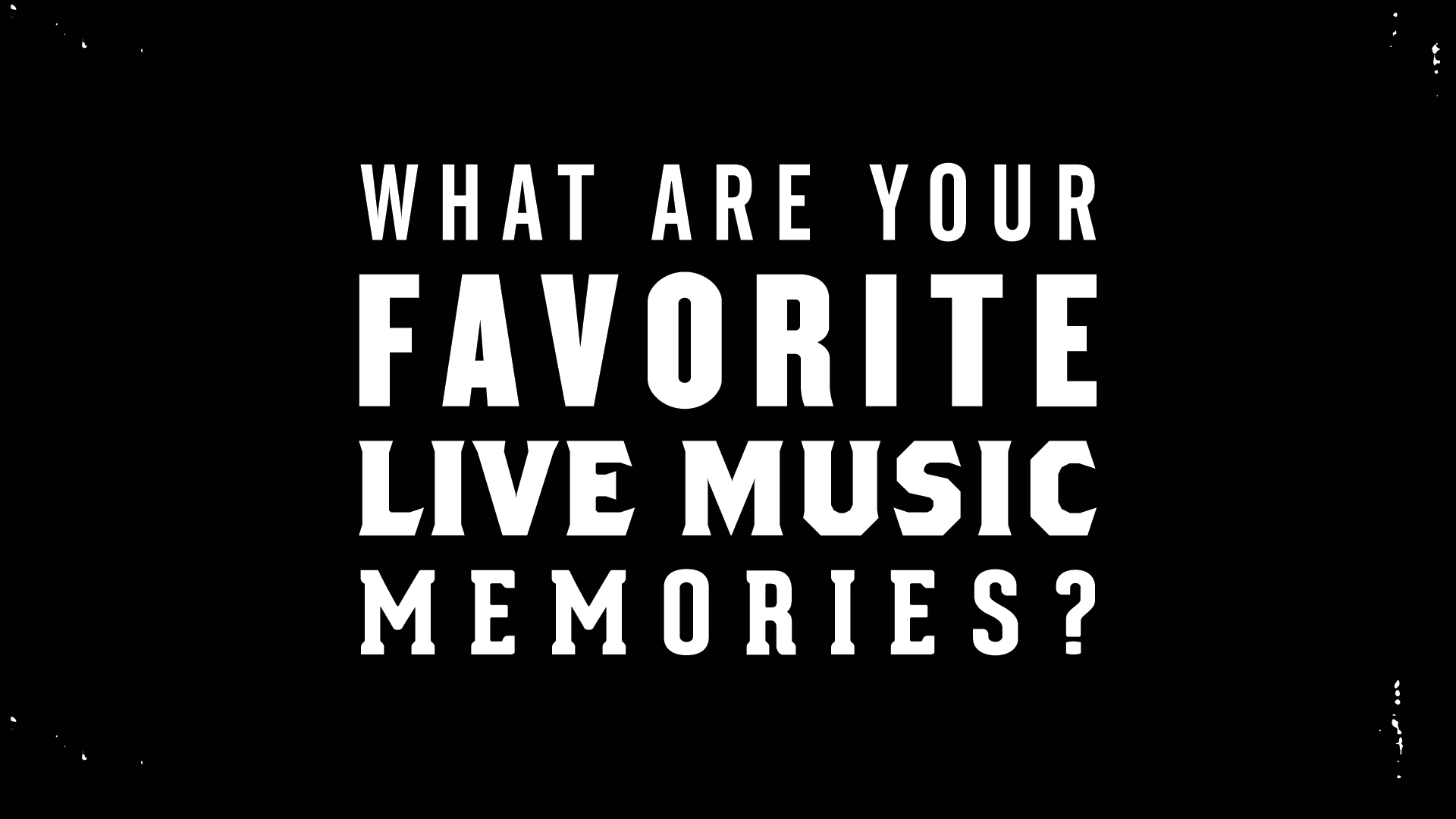 It's been a few weeks since we called the shot to close up shop at Brooklyn Bowl Nashville, and we can't wait to open our doors when the time is right! Until then, we're here to share some Live Music Memories from our friends from the Bowl in Williamsburg and Vegas. We mustered up some stories from our staff here in Nashville, too!

To put it plainly, it's been an unimaginable month for our city. We feel it and we're here with you through it, y'all. No matter what these unprecedented days bring, one thing rings true: there is nothing quite like the magic of live music, so let's keep sharing the magic!

Were you pulled on stage with your favorite band? Did you score last-minute tickets, or did a surprise guest close out the set? We know you've got stories Nashville, and we're here to hear 'em.

While we fill our screens with livestreams and look forward to live music's return, we hope some of these Live Music Memories can shine some light in the darkness!

LIVE MUSIC MEMORIES
FROM THE BOWL TEAM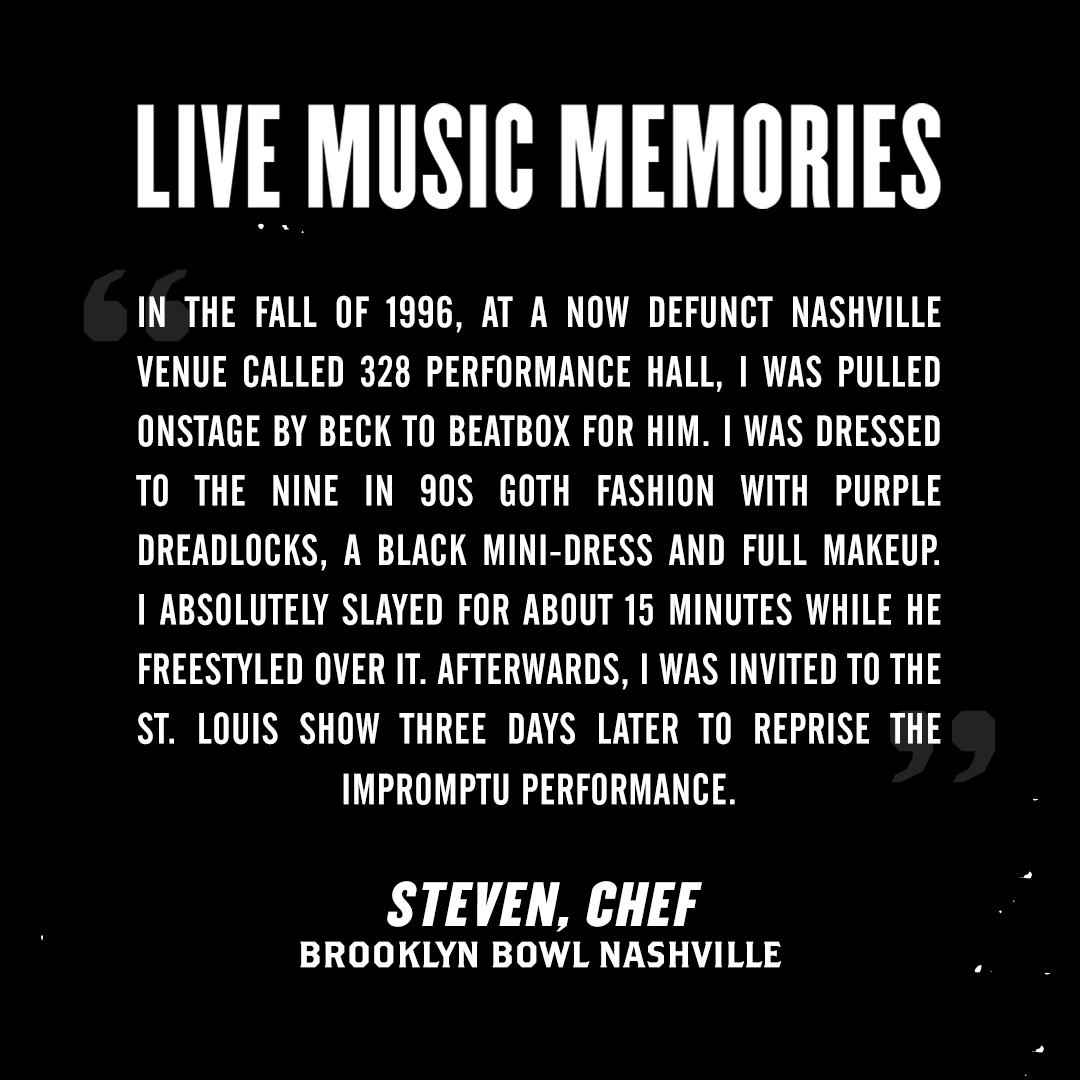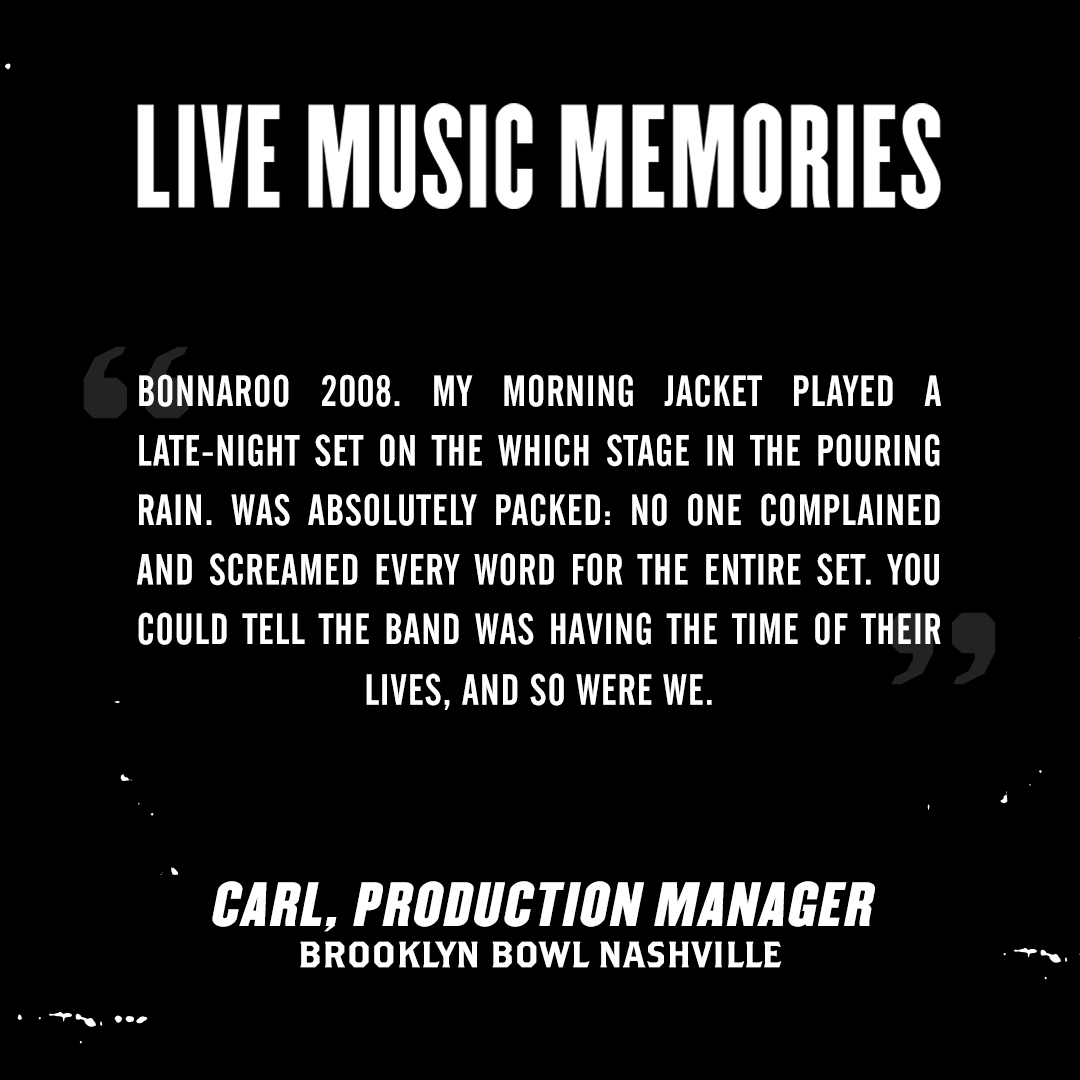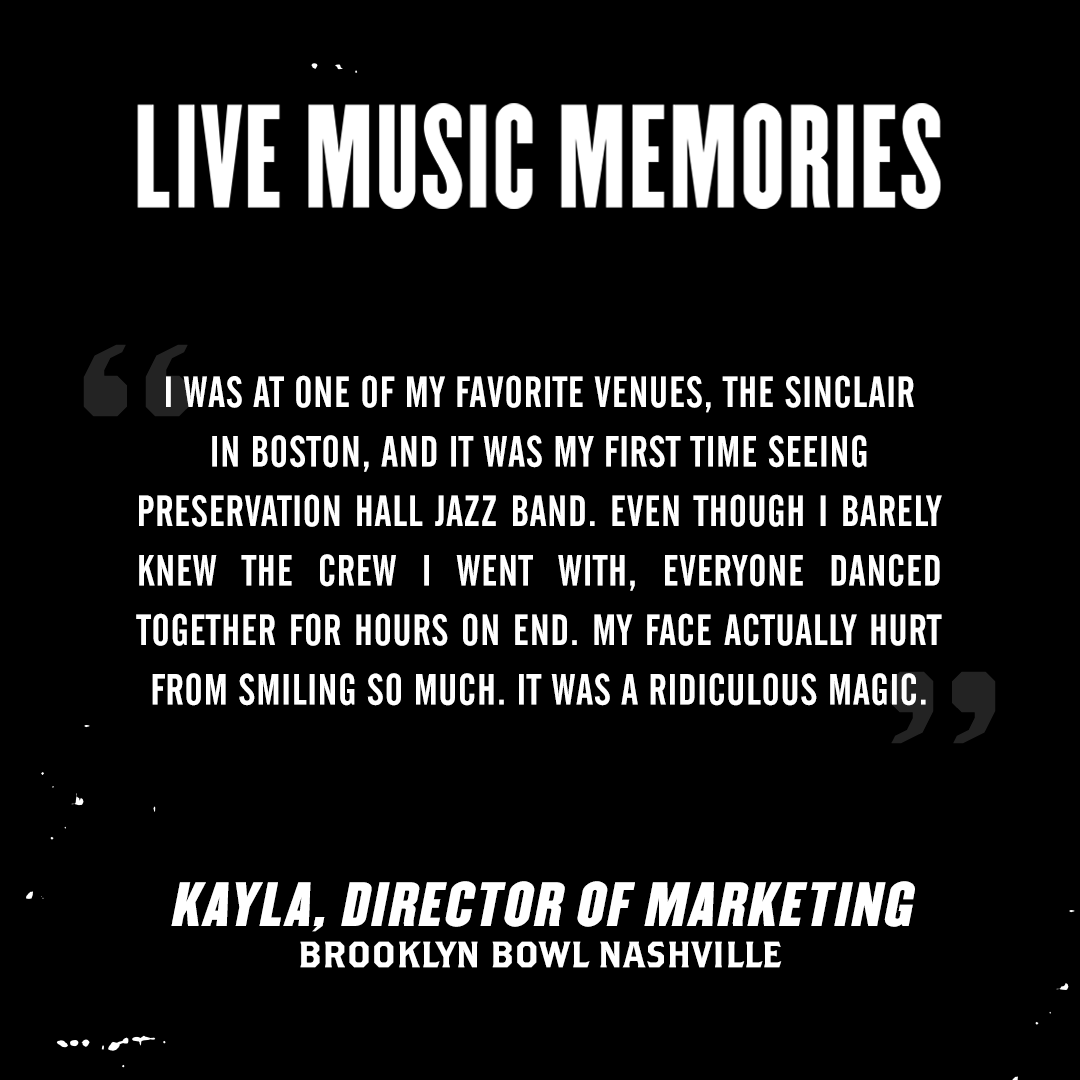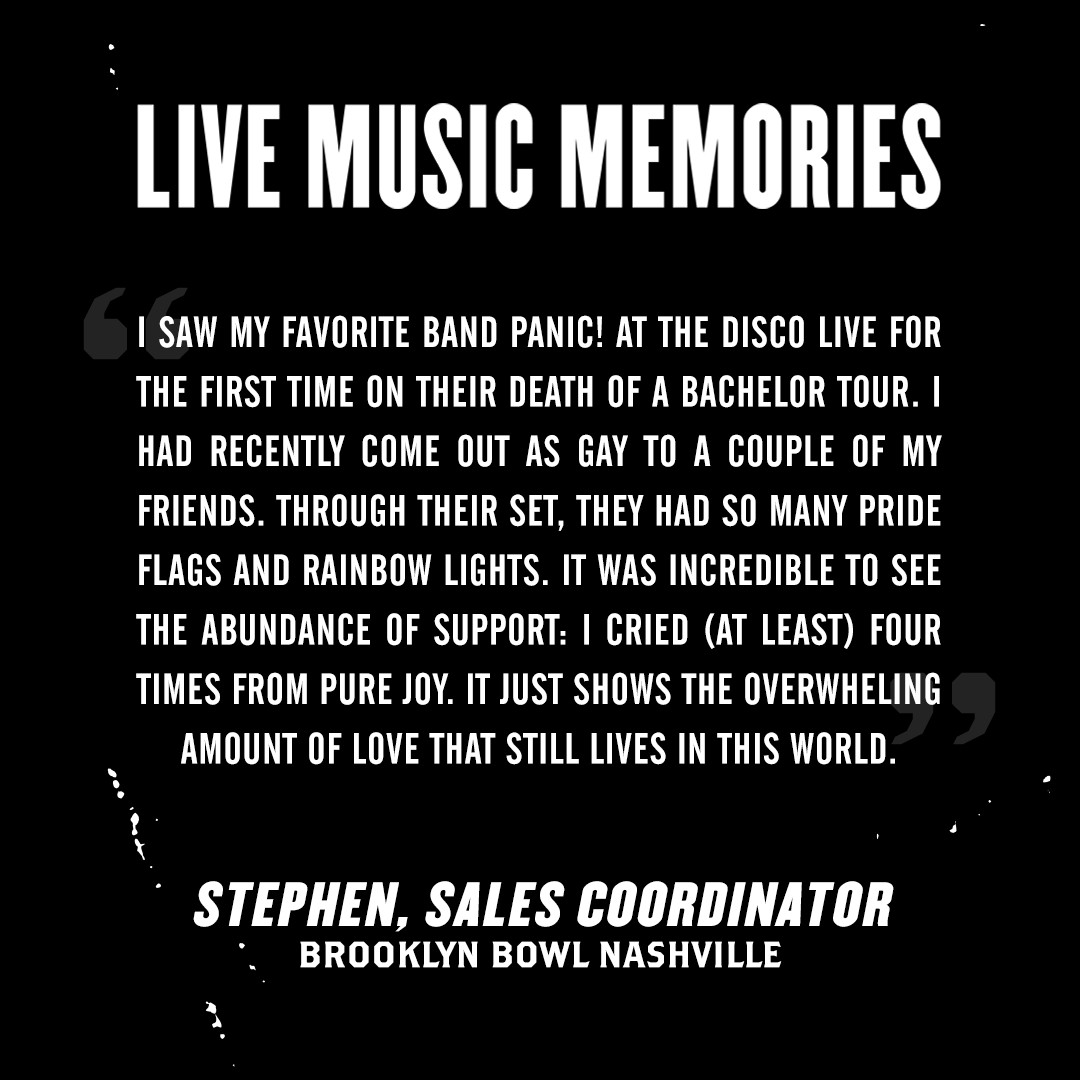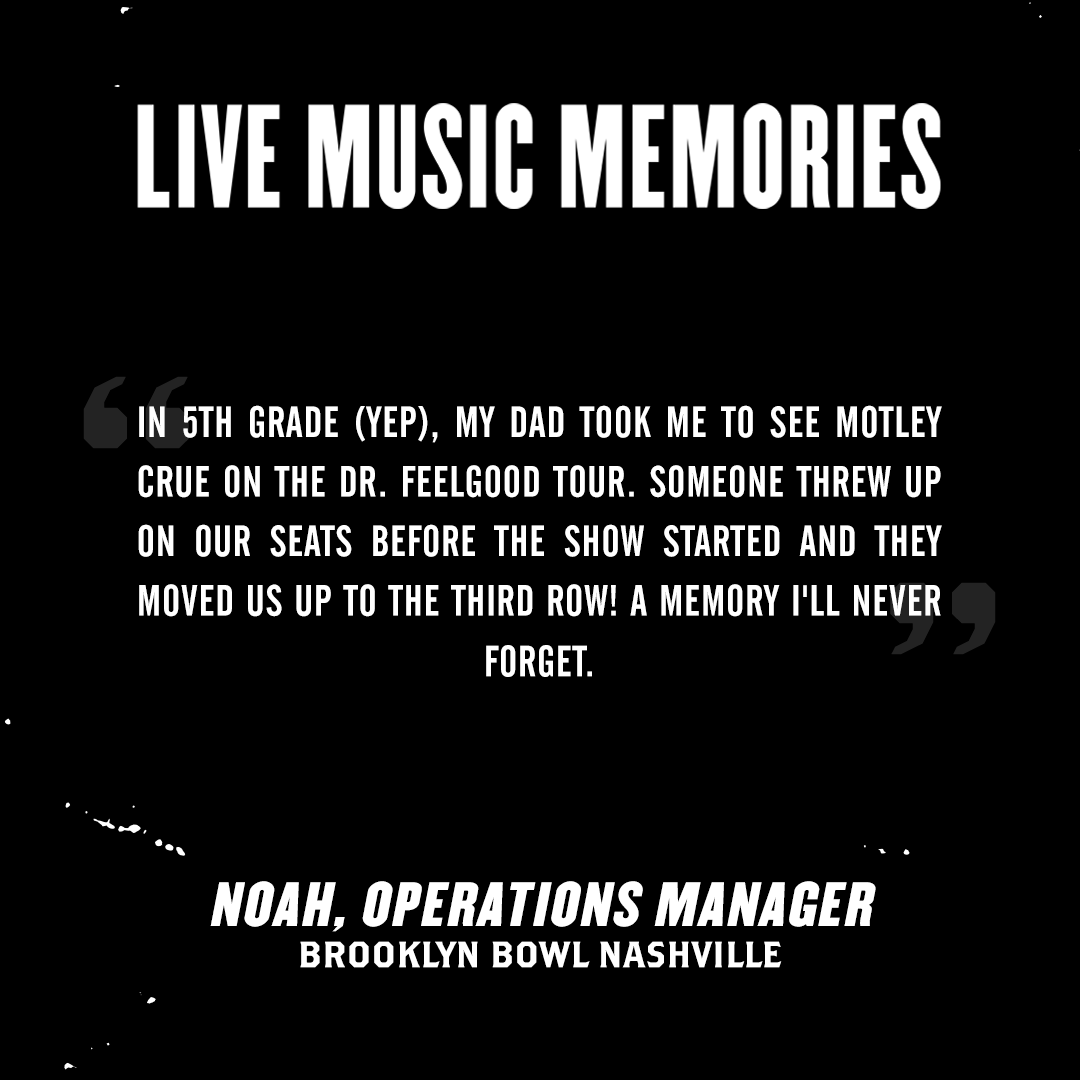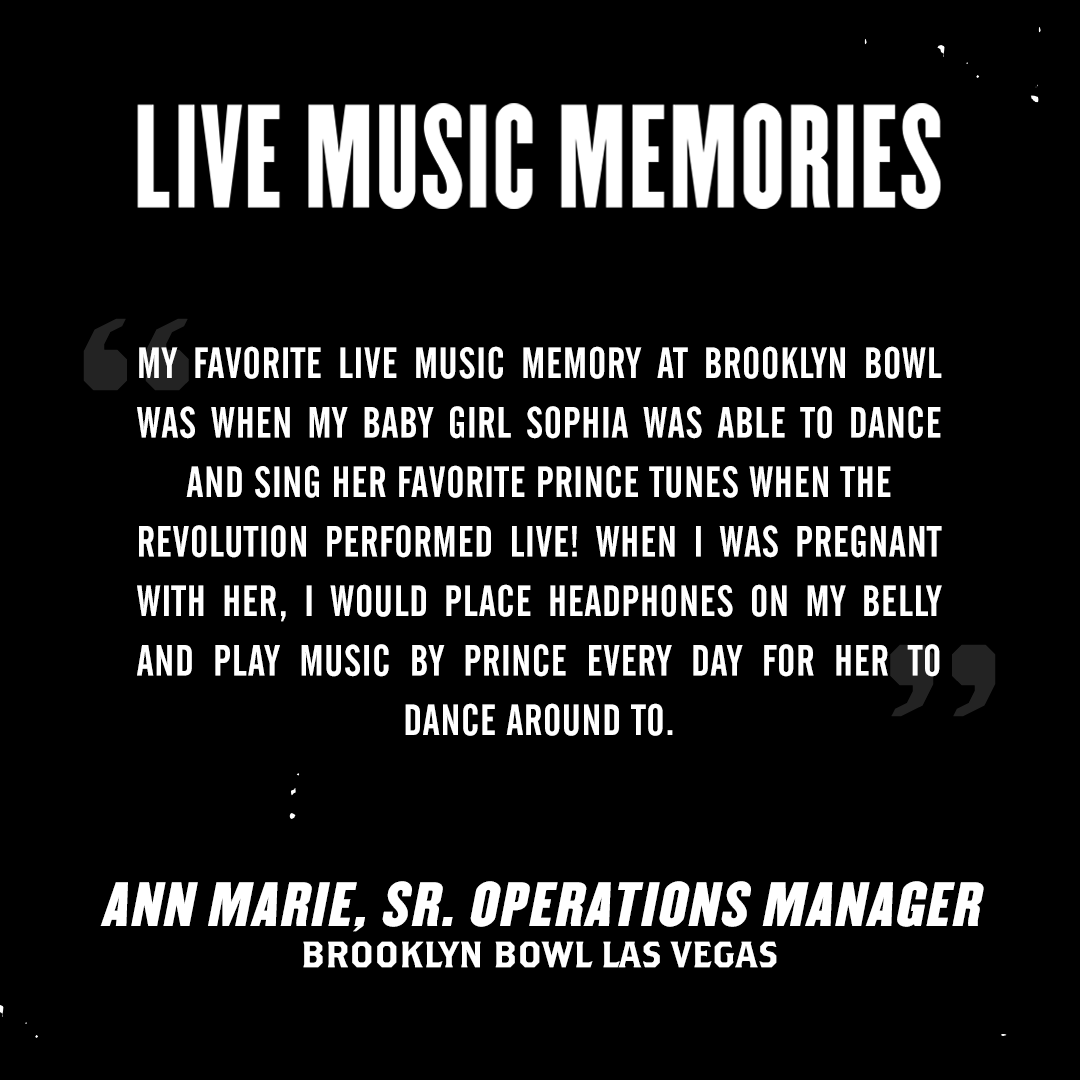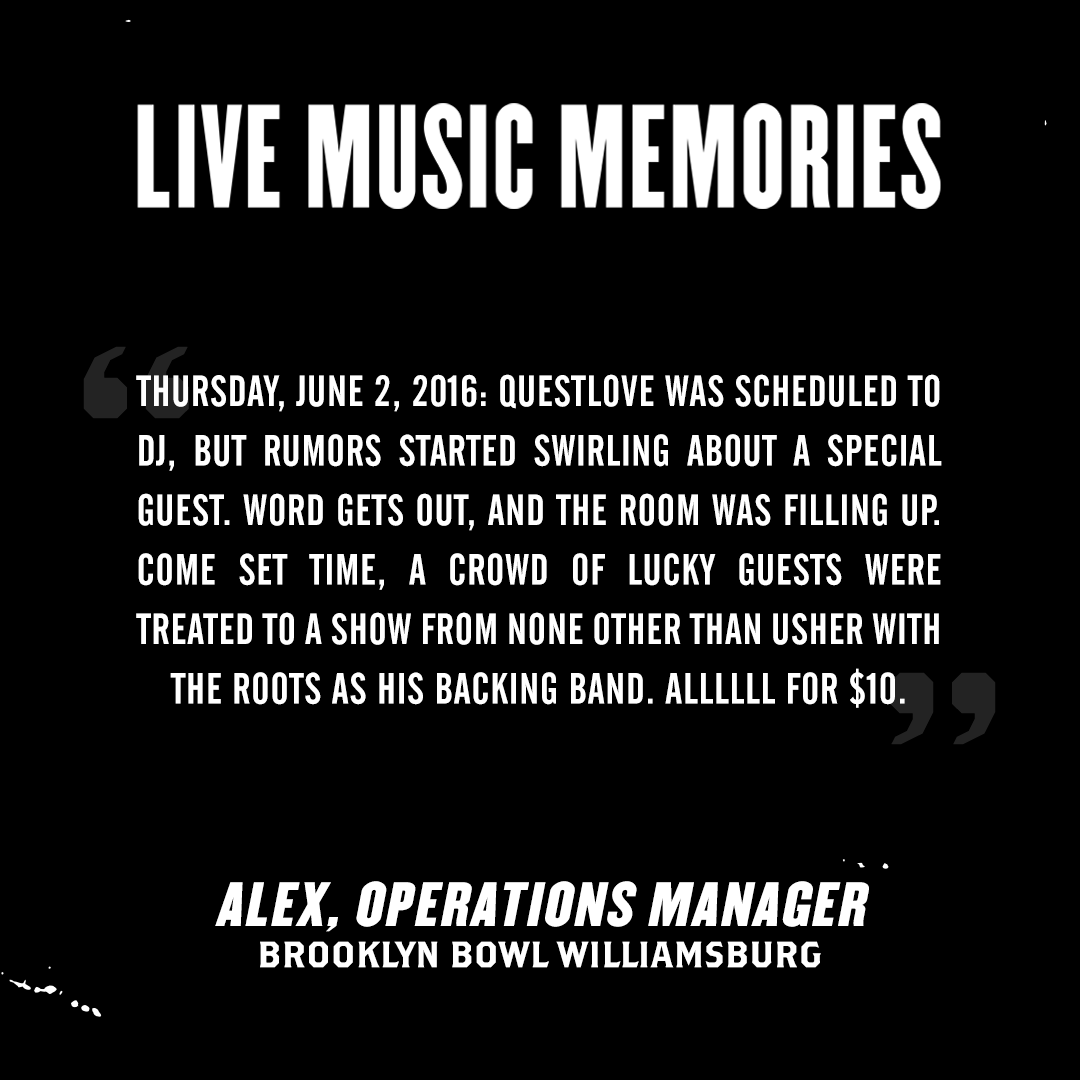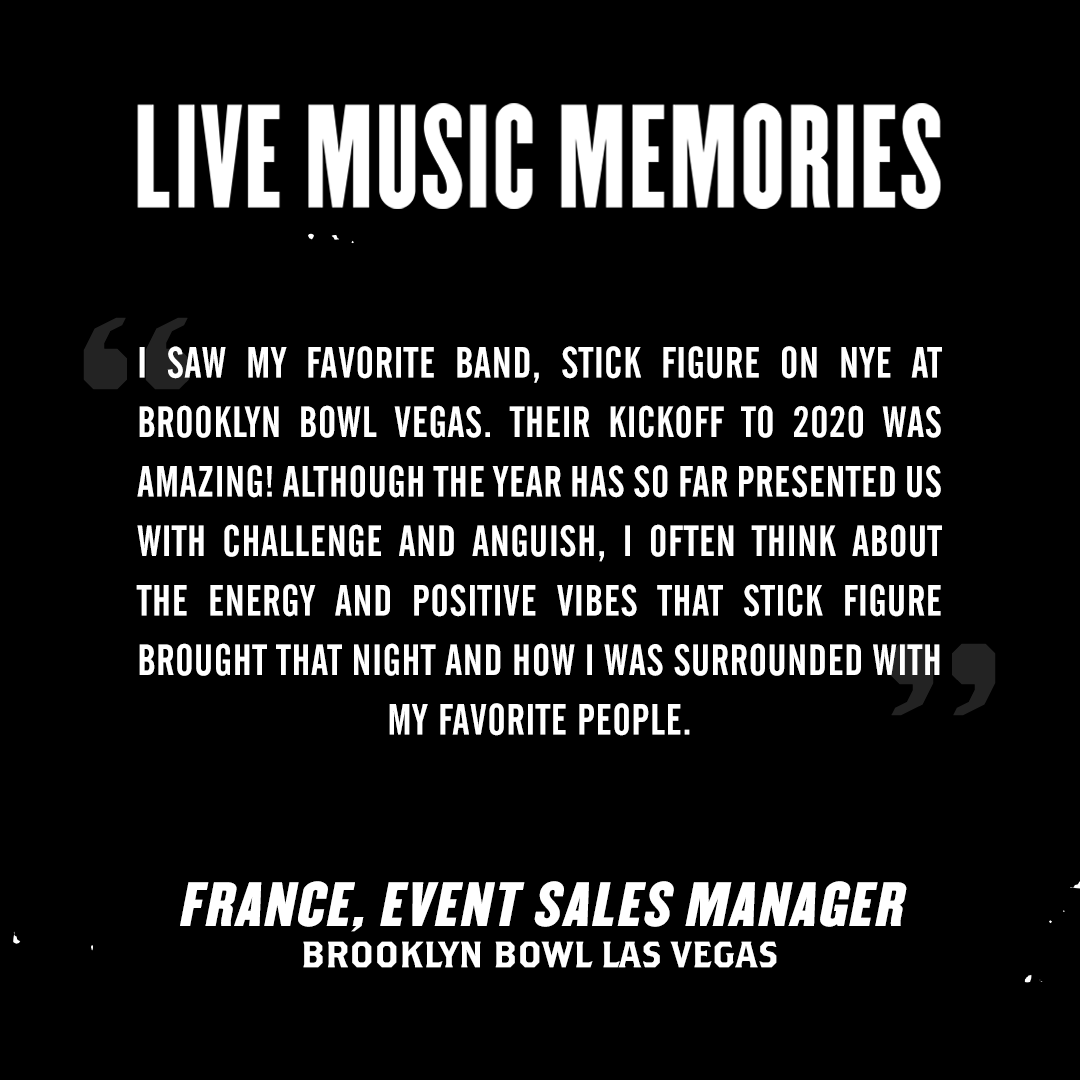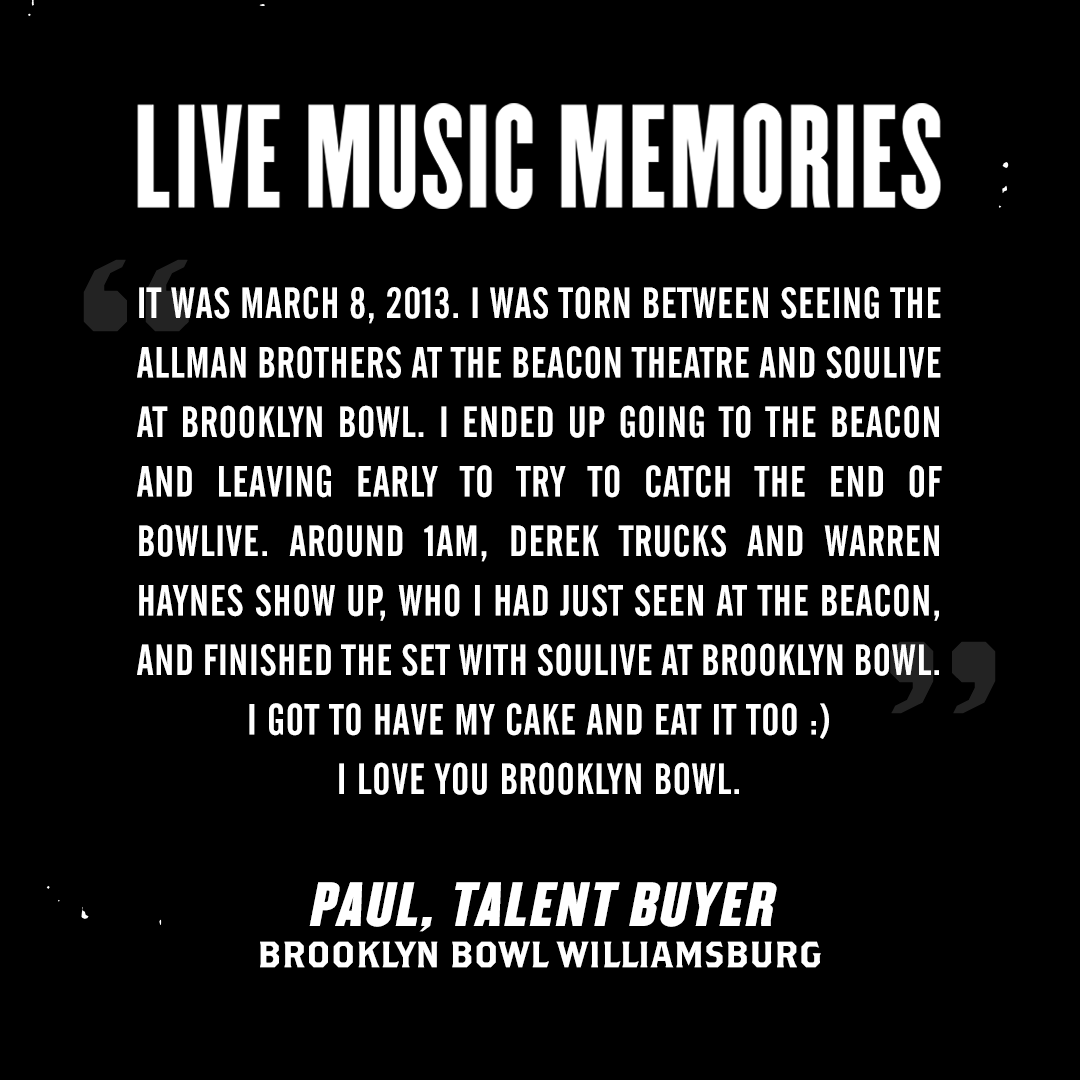 SUBMIT YOUR MEMORIES

Do you have a story you'd like to share!? Submit below for your chance to be featured on Brooklyn Bowl Nashville's Facebook, Instagram and Twitter.