Back to all posts
A History of New Year's Eve Concerts in New York That You Need to Know About
Posted On

Wednesday,
December
27th
New York City is known as one of the most iconic places to celebrate New Year's Eve. It's been 100 years since the first ball drop ever occurred in New York City, and since 1907, the tradition has continued making Time Square the center of our universe with the biggest outdoor party to culminate another trip around the sun. But then you peak into the crevices of this city to find multitudes of music happening in every corner. Some of the best shows in history took place on New Year's Eve in this music mecca that we call home. Below highlights some of the finest rock 'n' roll shows from 1968 to 2016. To be fair, this isn't a full list, but what you'll find will make you embrace all the feels. From FOMO, nostalgia, jealousy, happiness... this list of New Year's Eve shows throughout New York city history absolutely ROCKS.
Now, escape down this EPIC rabbit hole of music history:
1968
Deep Purple at Electric Circus

1969
Jimi Hendrix and Band of Gypsy's at Fillmore East
1970
Mountain at Irving Plaza
Little Richard at Electric Circus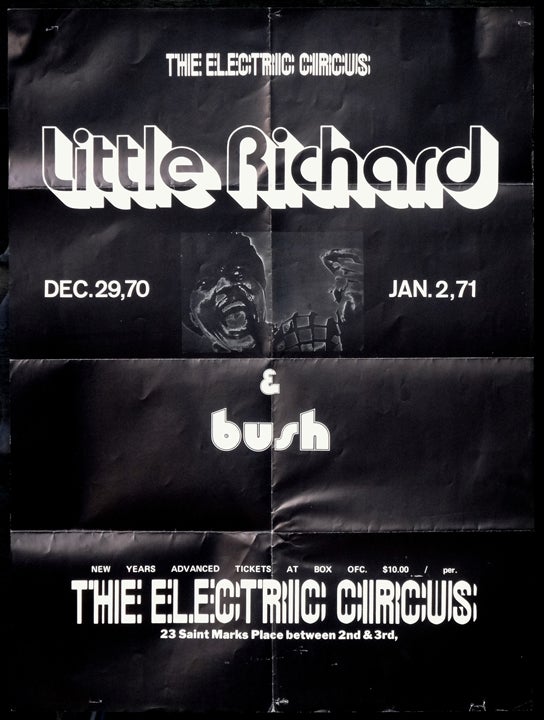 1975
New York Dolls, Barry Manilow at Beacon Theatre
1978
XTC and Talking Heads at Beacon Theatre
1980
Cyndi Lauper at The Ritz
The Heartbreakers at Irving Plaza
1981
Miles Davis at Beacon Theatre
1982
Billy Joel at Madison Square Garden
1985
Barry Manilow at Radio City Music Hall
1986
The Cramps and Beast Boys at The Ritz
1988
Hot Tuna at Beacon Theatre
The Ramones at Irving Plaza
1990
Hot Tuna at The Ritz
The Spin Doctors and Blues Travelers at Roseland Ballroom
1991
Blues Traveler at Madison Square Garden
1992
Blues Traveler at Madison Square Garden
Spin Doctos at Beacon Theatre
Alice in Chains and Big Audio Dynamite at Roseland Ballroom
1993
Janet Jackson at Madison Square Garden
Warren Haynes and Blues Traveler at Roseland Ballrom
1994
Blues Traveler at Roseland Ballroom
1995
Moe. with Screaming Headless Torso's at Wetland's Preserve
Warren Haynes and Gov't Mule at Beacon Theatre
Phish at Madison Square Garden - this was Phish's first New Year's Eve run at the Madison Square Garden!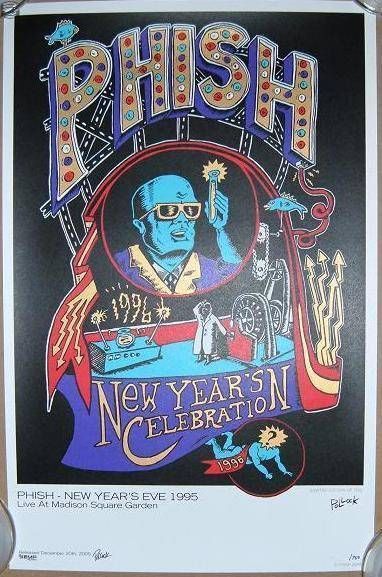 1996
Gov't Mule at Wetland's Preserve
Blue Traveler at Madison Square Garden
Barenaked Ladies and Paula Cole at Roseland Ballroom
1997
Strangefolk at Wetland's Presever
Phish at Madison Square Garden
1998
Phish at Madison Square Garden
Patti Smith at Bowery Ballroom - First o
1999
Billy Joel at Madison Square Garden
Patti Smith with Grant Hart at Bowery Ballroom
2000
Patti Smith at Bowery Ballroom
Buena Vista Social Club at Beacon Theatre
Maceo Parker, Soulive, and Sam Kinninger at Irving Plaza
2001
Patti Smith at Bowery Ballroom
Robert Randolph and the Family Band at Irving Plaza
Guided by Voices with The Strokes at The Apollo
2002
Phish at Madison Square Garden
Gov't Mule at Beacon Theatre
Patti Smith at Bowery Ballroom
Karl Denson's Tiny Universe at B.B. King Blues Club
2003
Patti Smith with Particle at Bowery Ballroom
Gov't Mule with The Spin Doctors at Beacon Theatre
Gavin Degraw at Irving Plaza
2004
Wilco and the Flaming Lips at Madison Square Garden-
Patti Smith with Drive-By Truckers at Bowery Ballroom
String Cheese Incident at Radio City Music Hall
Gov't Mule at Beacon Theatre
Peelander-Z at Irving Plaza
Eartha Kit at B.B. King Blues Club
2005
Trey Anastasio Band, North Mississippi Allstars, Black Crowes at Madison Square Garden
Patti Smith with Brothers Past at Bowery Ballroom
Gov't Mule at Beacon Theatre
Clap Your Hands Say Yeah, Dr. Dog, The National at Irving Plaza
James Brown with The New Deal at B.B. King Blues Club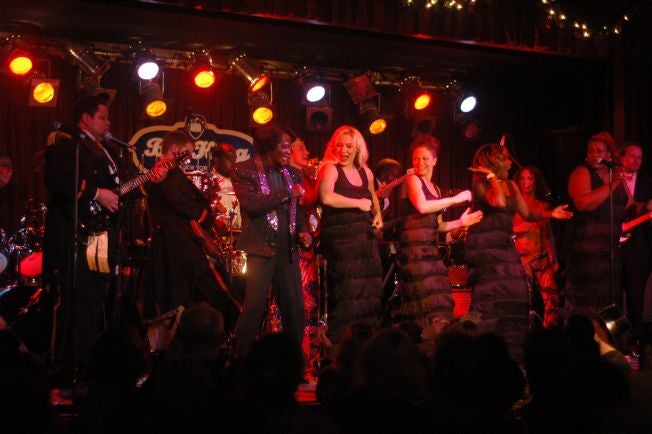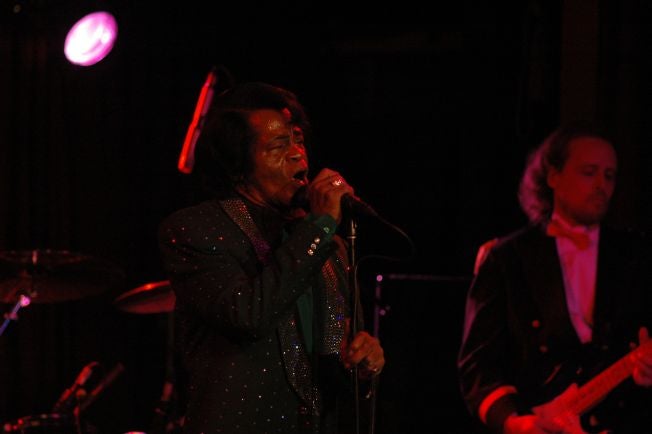 2006
Patti Smith at Bowery Ballroom
Blues Traveler at Beacon Theatre
Kudu and Brazilian Girls at Irving Plaza
Brothers Past, Chaka Khan, and Harlem Gospel Choir at B.B. King Blues Club
The Slip at Music Hall of Williamsburg
2007
Chris Rock and Jill Scott at Madison Square Garden
Read more at the New York Times
Le Savy Fav with Patti Smith at Bowery Ballroom
Gov't Mule at Beacon Theatre
Infected Mushroom at Webster Hall
Gogol Bordello at Terminal 5
Dicky Betts and Great Southern with Rebirth Brass Band at B.B. King Blues Club
G. Love and Special Sauce at Gramercy Theatre
2008
My Morning Jacket at Madison Square Garden
Blonde Redhead, Islands, Elvis Perkins at Terminal 5
Patti Smith at Bowery Ballroom
Chuck Berry with Benevento/Russo Duo at B.B. King Blues Club
Crystal Casltes at Music Hall of Williamsburg
Tiesto at Roseland Ballroom
2009
Trey Songz and Mariah Carey at Madison Square Garden
Patti Smith at Bowery Ballroom
John Medeski with The Word at Terminal 5
Q-Tip, Dam Funk and Pimps of Joytime at Brooklyn Bowl - Brooklyn Bowl's first New Year's Eve show
MSTRKRFT at Webster Hall
Drive-By Truckers at Terminal 5
Gov't Mule at Beacon Theatre
Dangerous Muse and Fischerspooner at Irving Plaza
theNEWDEAL at B.B. Kings Blues
Soulive, Lettuce and Nigel Hall at Music Hall of Williamsburg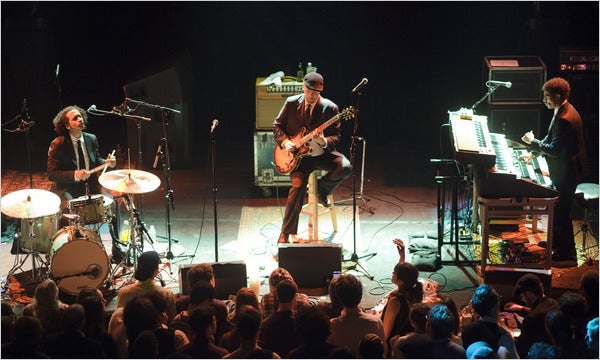 Credit: Will Davis of New York Times[/caption]
Paul Van Dyke at Roseland Ballroom
2010
The Roots at Brooklyn Bowl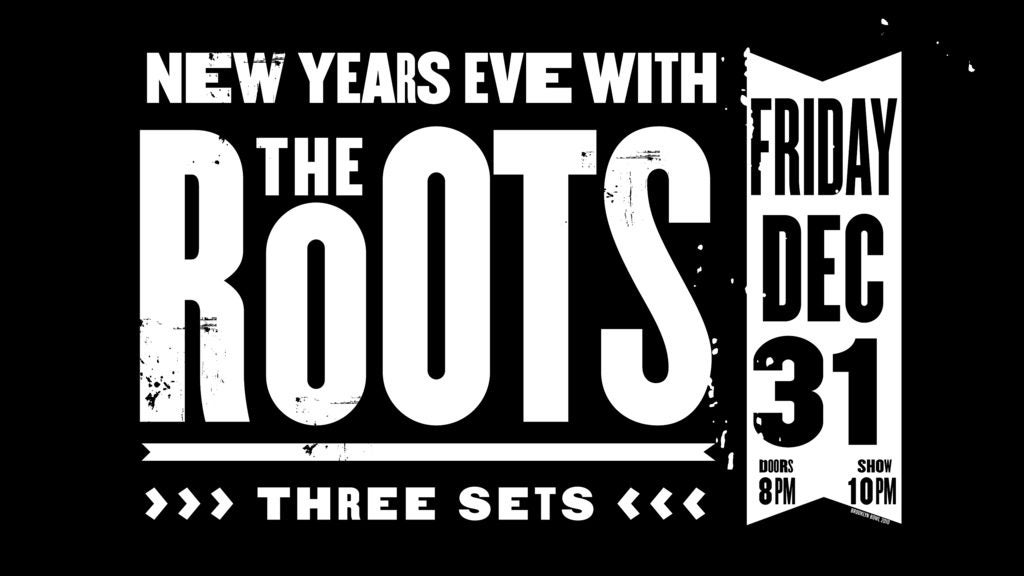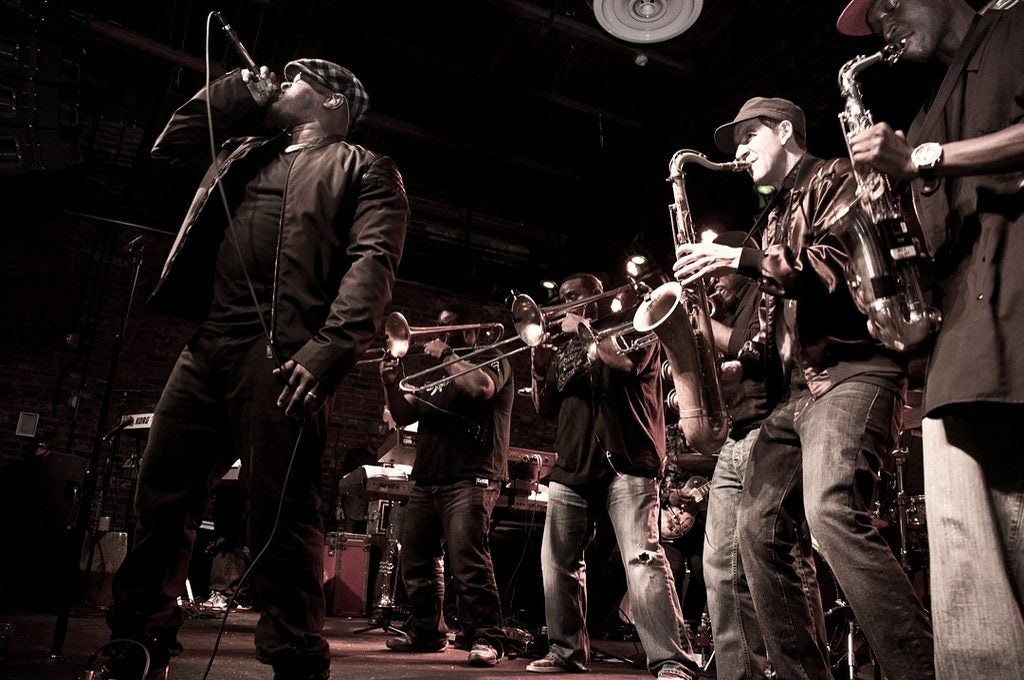 Phish at Madison Square Garden
Patti Smith at Bowery Ballroom
The Bloody Beetroots at Webster Hall
Gogol Bordello at Teminal 5
Gov't Mule at Beacon Theatre
Guided by Voices, Doug Gillard at Irving Plaza
theNEWDEAL with Chuck Berry at B.B. King Blues Club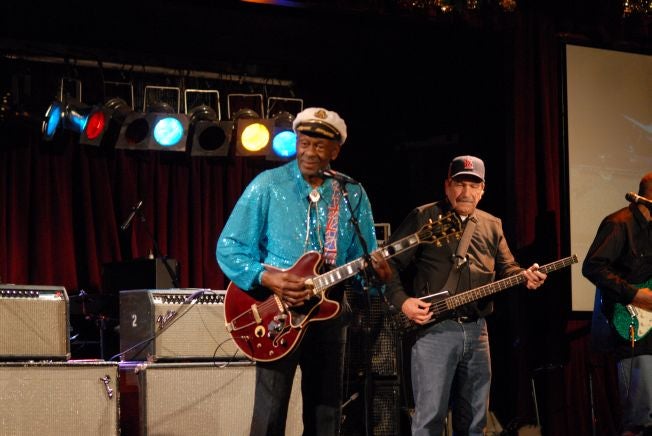 Butthole Surfers at Music Hall of Williamsburg
2011
Phish at Madison Square Garden
Patti Smith and R.E.M at Bowery Ballroom
NERO at Webster Hall
Gov't Mule at Beacon Theatre
theNEWDEAL with Chuck Berry at B.B. King Blues Club
J. Roddy Walston and the Business, Deer Tick, The Dead Confederates at Brooklyn Bowl
The Budos Band and Charles Bradley and His Extraordinares at Music Hall of Willisamburg
New Kids on the Block and Boyz II Men at Roseland Ballroom
2012
Phish at Madison Square Garden
Punch Brothers and Michael Daves at Bowery Ballroom
Tommy Trash at Webster Hall
Amanda Palmer at Terminal 5
Gov't Mule and Sister Sparrow and the Dirty Birds at Beacon Theatre
Beach Fossils, Blonde Redhead, and Bubbles at Irving Plaza
Jay-Z, Coldplay at Barclays Center
Harlem Gospel Choir at B.B. King Blues Club
They Might Be Giants and Moon Hooch at Music Hall of Williamsburg
Pretty Lights at Roseland Ballroom
2013
Phish at Madison Square Garden
Punch Brothers and Sarah Jarosz at Bowery Ballroom
Gogol Bordello and Man Man at Terminal 5
Gov't Mule + Drive By Truckers at Beacon Theatre
Moon Boots, Free Magic, Jkriv at Irving Plaza
Billy Joel and Ben Folds 5 at Barclays Center
Harlem Gospel Choir with The Heavy Pets at B.B. King Blues Club
Tanlines and Delta Spirit at Brooklyn Bowl
Big Gigantic at Roseland Ballroom
2014
Rudimental, Skrillex, Diplo, Yellow Claw, A$AP Ferg at Madison Square Garden
Rainer Maria and Moss Icon at Bowery Ballroom
Gov't Mule and Miles Kennery at Beacon Theatre
Holy Ghost!, Musuem of Love, and That Work at Irving Plaza
Elton John at Barclays Center
Harlem Gospel Choir at B.B. King Blues Club
Deer Tick and Washed Out at Brooklyn Bowl
The Hold Steady at Music Hall of Williamsburg
2015
Phish at Madison Square Garden
Just Blaze, DJ SoulDirty South, JoeElectric, Punanny at Webster Hall
Gogol Bordello and Chicano Batman at Terminal 5
Gov't Mule, Larry Campbell, Steve Kimock, Chuck Leavell, Jack Pearson at Beacon Theatre
Snarky Puppy at Irving Plaza
Jimmy Buffet at Barclays Center
Harlem Gospel Choir at B.B. King Blues Club
Deer Tick and Museum of Love at Brooklyn Bowl
They Might be Giants at Music Hall of Wlliamsburg
2016
DIIV and Tamaryn at Bowery Ballroom
Phish at Madison Square Garden
The Lone Below at Bowery Ballroom


Gramatik, GRiZ, Jenaux at Webster Hall
Gov't Mule at Beacon Theatre
Snarky Puppy at Irving Plaza
The New Deal at B.B. King Blues Club
Kamasi Washington with The Budos Band and Animal Collective DJ Set