Back to all posts
9 Reasons Why You Have to See Trouble No More at Brooklyn Bowl Nashville!
Posted On

Tuesday,
May
17th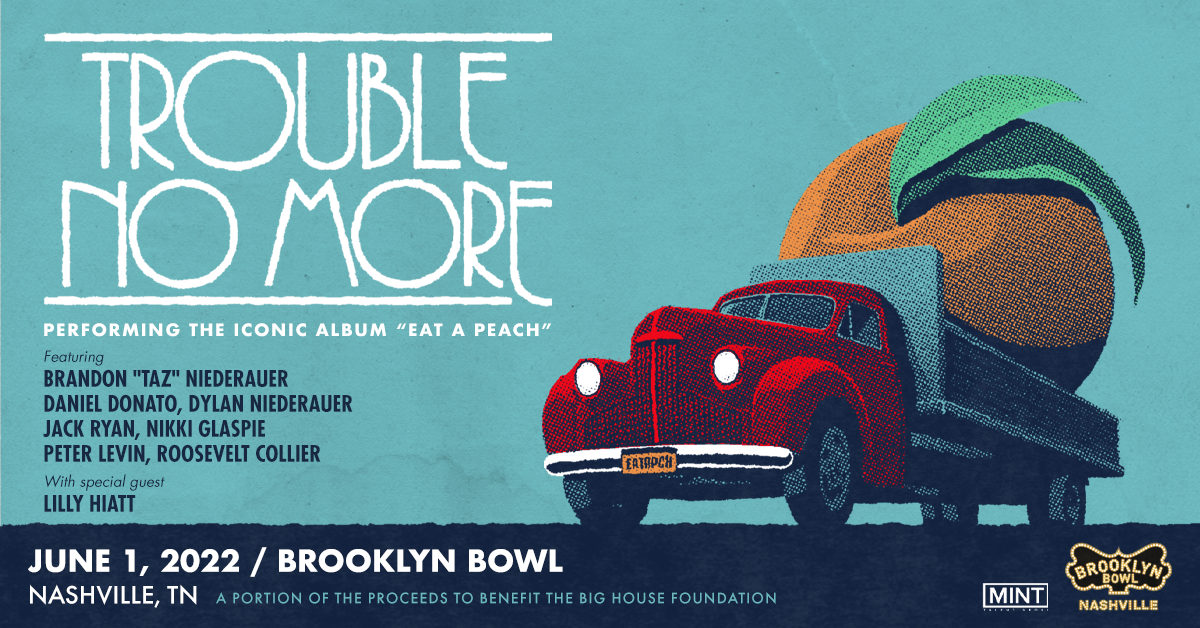 Trouble No More is not your average tribute band. Featuring mind-blowing players across a variety of genres, the all-star lineup takes you aboard the Peach Truck, calling upon on their unique talents, experiences, and flavor to honor southern rock legends The Allman Brothers with a fresh twist and a true appreciation and loyalty to the tunes we know and love.
Learn more about the epic lineup below, and catch them live at Brooklyn Bowl Nashville on Wednesday, June 1!
1. Allman Brothers Classics Like You've Never Heard Them Before
​​​​​The legacy of The Allman Brothers Band rests in good hands with up-and-coming powerhouse ensemble and tribute act Trouble No More. This high-octane outfit features an insanely skilled group, all masters of their craft, injecting a fresh energy into The Allman Brothers' iconic catalog. After selling out their Beacon Theatre debut, Trouble No More heads south to play Brooklyn Bowl Nashville on Wednesday, June 1 to put their twist on the beloved album Eat A Peach that will leave all listeners feelin' peachy.
1. Americana Royalty With the Skills to Match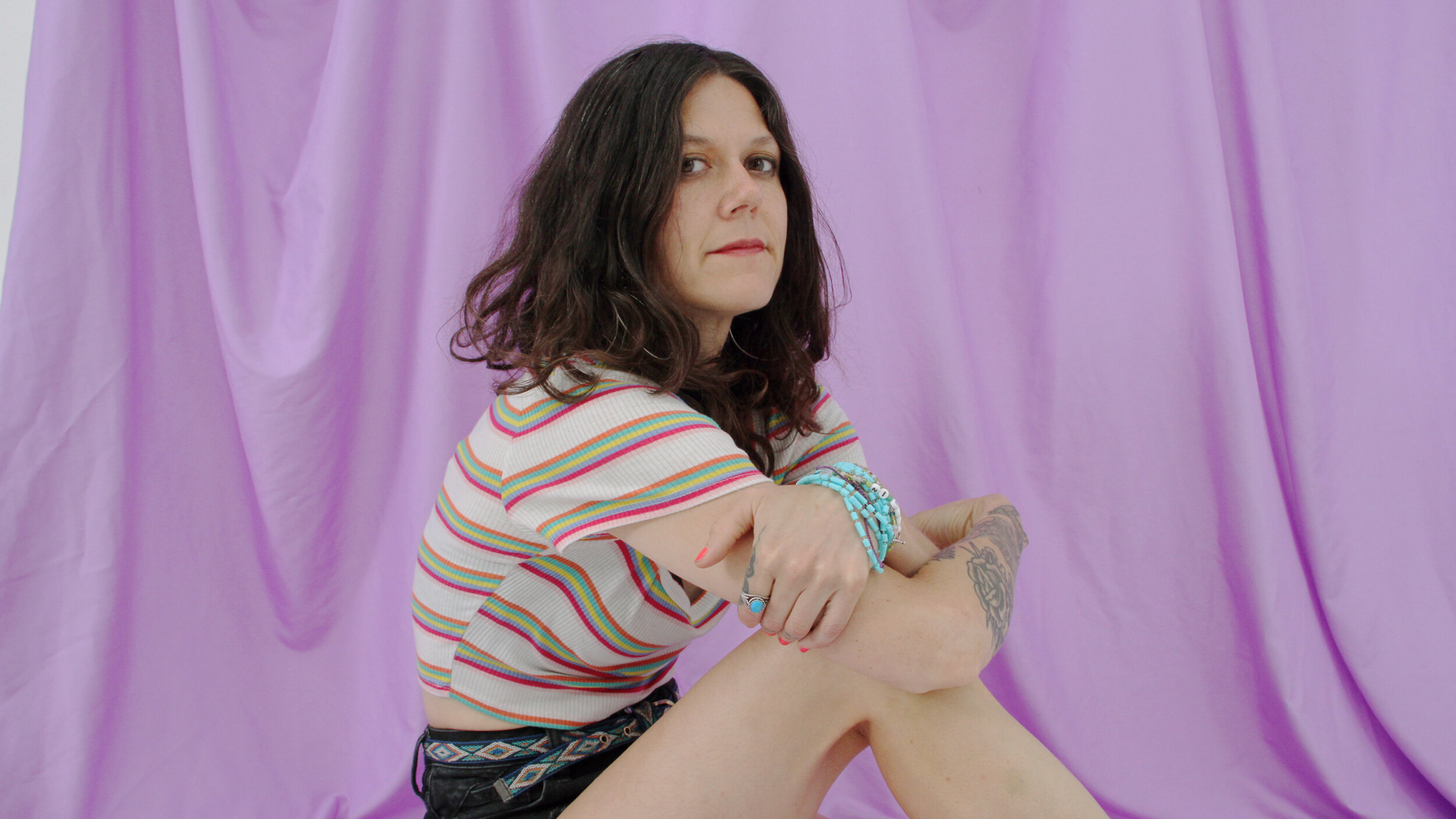 As the daughter of John Hiatt, Nashville's Lilly Hiatt is certainly Americana royalty, but don't let that fool you — this Nashville native has the chops to stand alone, having established herself undoubtedly as a force to be wreckened in the music world. Named by NPR Music as "one of the great 21st Century Southern Rockers," Hiatt lends her authentic vibe and impeccable skills to the stellar Allman Brothers supergroup at Brooklyn Bowl Nashville.
3. From Broadway to The Bowl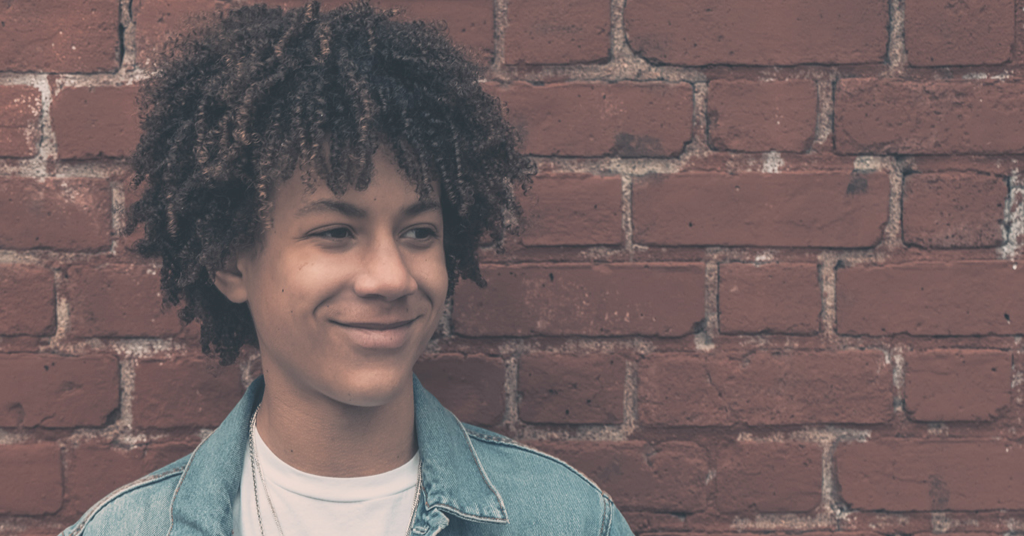 Lending his smooth blend of blues, jazz, and rock to Trouble No More is Brandon 'Taz' Niederauer. Not only has the accomplished 19 year-old played with legends like Stevie Nicks, Slash, Jon Batiste, and members of The Allman Brothers Band, Niederauer starred as the lead in School of Rock on Broadway! Catch him be ripping high-energy solos and providing vocals with the Trouble No More crew.
4. A Cosmic Country Twist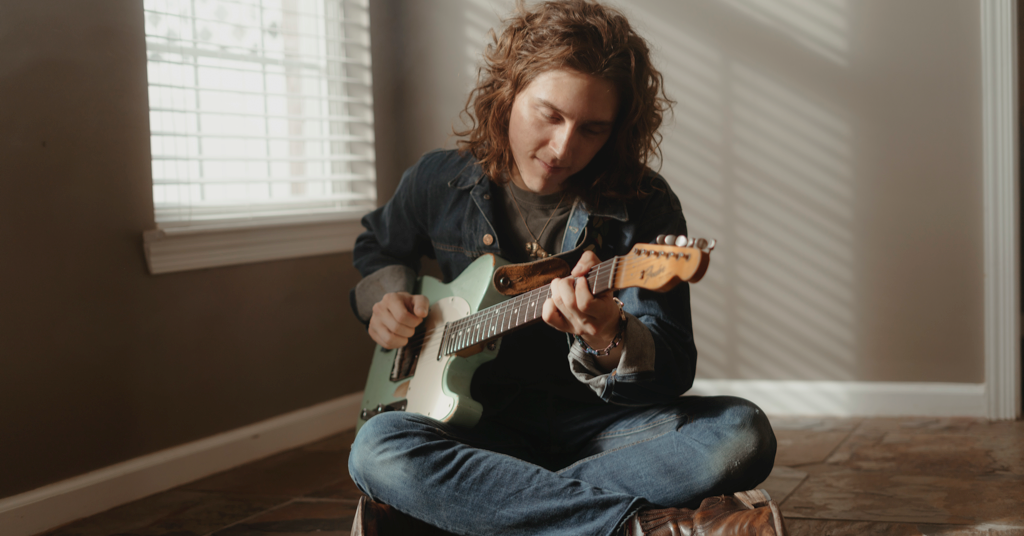 Nashville's Daniel Donato, who's been taking his Cosmic Country on the road and making a solid name for himself in the world of live music, joins Taz on guitar and vocals. His signature mix of modern jam, early rock, and western rhythm & blues brings a tangible and twangy energy to the stage. If you missed his show back in August, here's your chance to catch him at the Bowl!
5. Bass Like Burbridge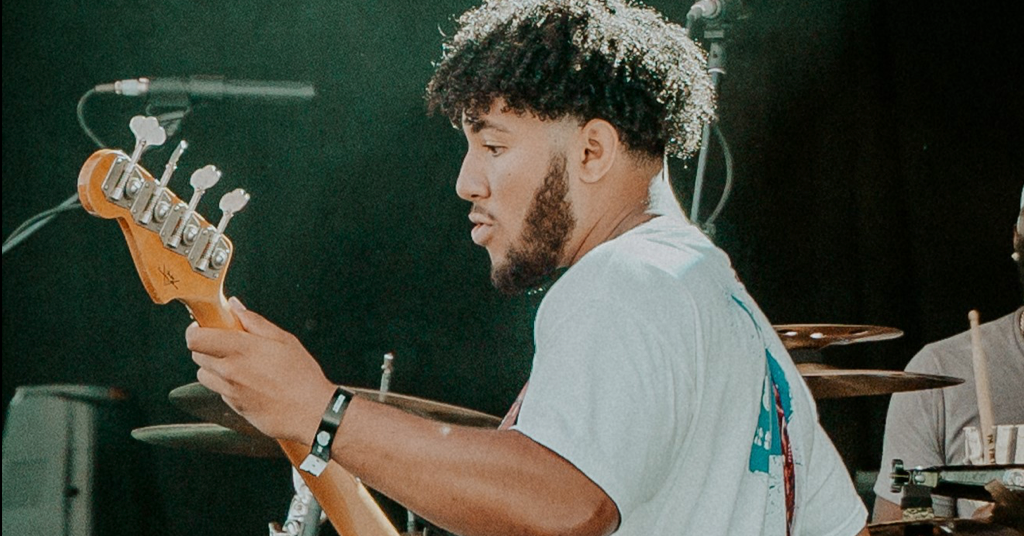 Bass guitar virtuoso Dylan Niederaurer has found his biggest influence and motivation in Oteil Burbridge of The Allman Brothers, noting Oteil as the reason he still plays music today. Ready to bring his renewed vigor to the stage with Trouble No More, Dylan will take on the role of bassist with skills that would make Oteil and the Niederaurer name proud.
6. A Jack of All Trades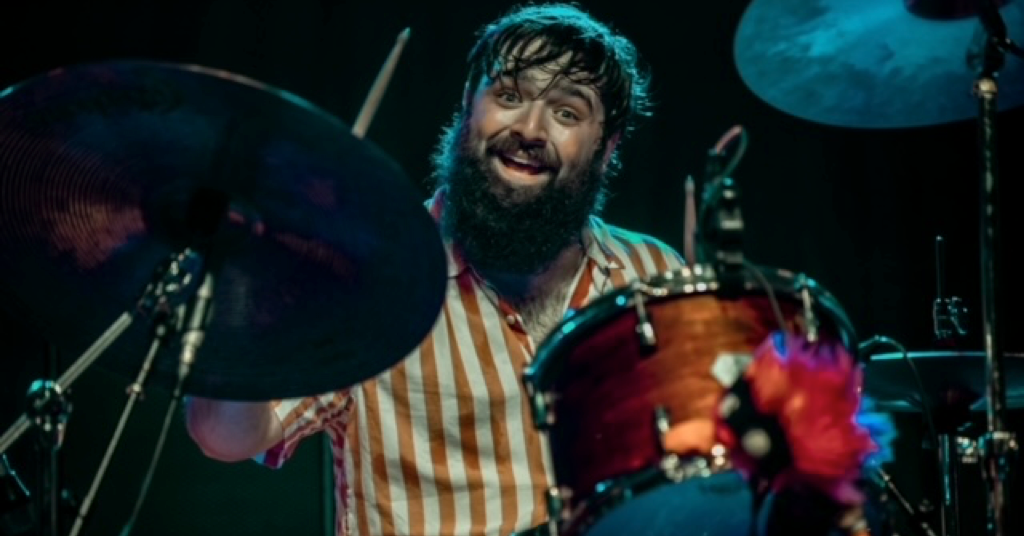 Nashville music vet Jack Ryan is epically well-versed in blues, country, rock, metal, classic, and even pop. Supporting heavy-hitters such as Paramore, Needtobreathe, Billy Currington, Sister Hazel, and Hawthorne Heights, Ryan adds a dynamic range of talent and 17 years of experience to Trouble No More ultra-fun, high-energy take on the southern rock classics.
7. Beyonce-Approved Beats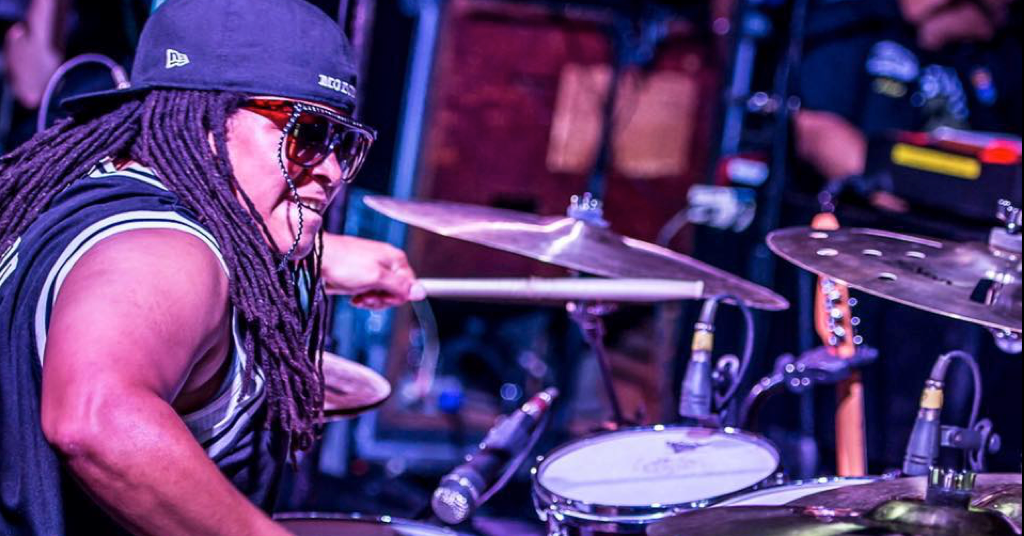 Nikki Glaspie began playing drums at two years old and never looked back. From playing at the oldest operating jazz club in the country to bringing the beats for Beyonce and Dumpstaphunk, and now her newest project The Nth Power, Glaspie has grown into her reputation as a funk machine, giving Trouble No More's take on these legendary tunes a groovy, spiritual, and high-powered spin.
8. Gregg's Golden Keyboardist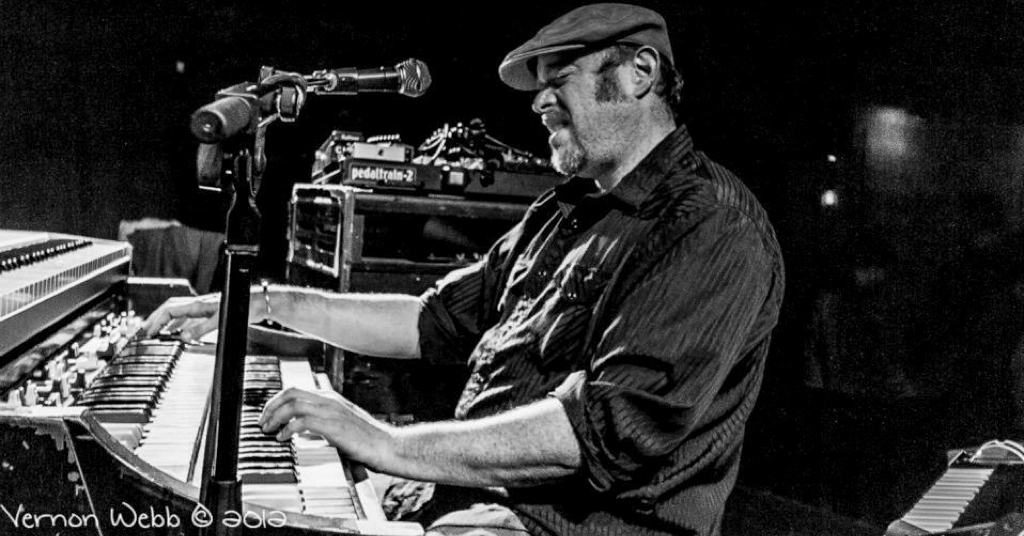 Having toured with the Gregg Allman Band and worked with icons Dolly Parton, Ringo Starr, Crosby, Stills, and Nash, Lou Reed, Grammy-nominated keyboard wiz Peter Levin has established himself as a staple musician in the industry. The Nashvillian brings love of southern rock, funk, and roots music, joyful, innovative playing, masterful improvisation, and firsthand Allman Brothers experience to this all-star supergroup, giving you another reason not to miss this one.
9. The "Dr." Is In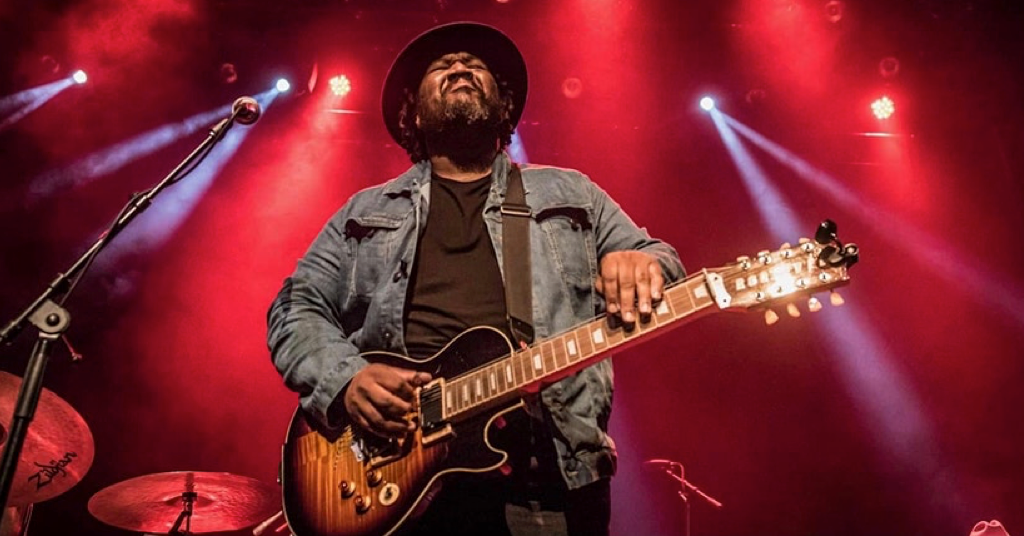 Pedal and lap steel guitar ace Roosevelt Collier, affectionately known as "The Dr.", has played with the likes of The Allman Brothers, Tedeschi-Trucks, Los Lobos, the Del McCoury Band. Collier's soul-shaking mix of blues, gospel, rock, which he refers to as "dirty funk swampy grime" is sure to add an extra kick to the Trouble No More sound.
---
Don't miss your chance to catch Trouble No More on Wednesday, June 1 at Brooklyn Bowl Nashville! Lock in your tickets now.