Back to all posts
12 Hip-Hop Legends Prove J Dilla Is One of The Greatest Ever
Posted On

Tuesday,
February
13th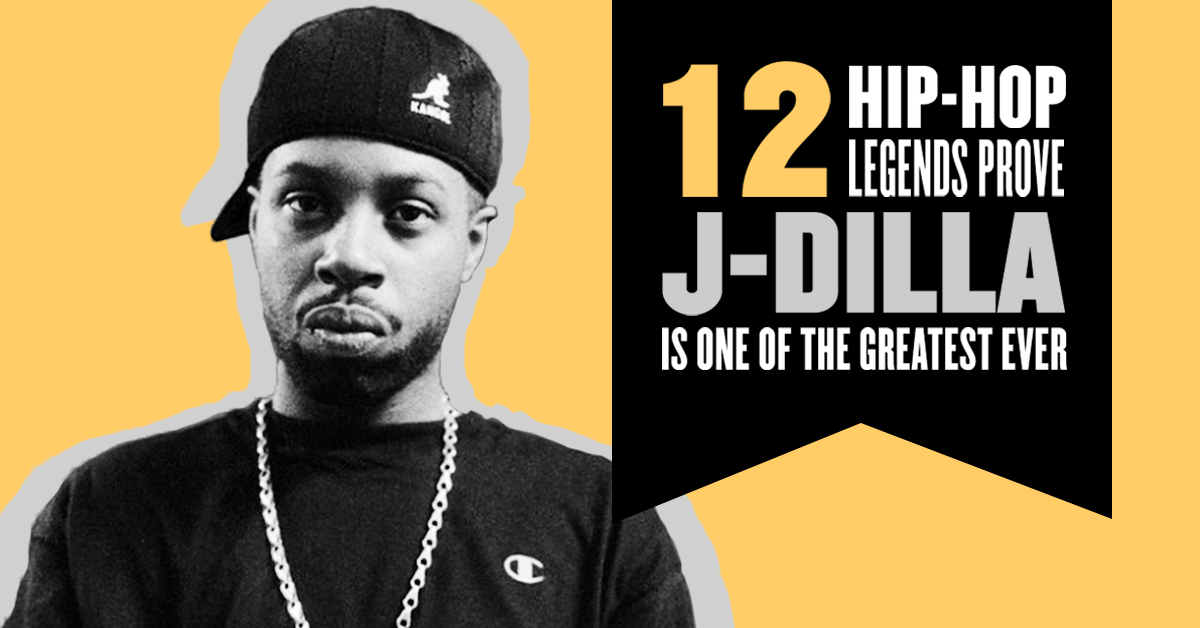 The legendary J Dilla left a mark on the world of hip-hop that most would say is unlike any other. His unique style and work ethic has influenced some of the world's best hip-hop artists such as Tribe Called Quest, Common, Erykah Badu, and Kanye West. In honor of the 12-year anniversary of his final album Donuts, released just before his death in 2006, Brooklyn Bowl will be hosting the annual Donuts Are Forever 12 to commemorate his far-reaching influence and achievements by raising money for Donuts Are Forever Scholarship and the Alliance for Lupus Research fund. This special night will feature acts such as Donwill, Khalil, Parler, a b2b set by Twelve45 and Nyah, and more! In tribute to J Dilla's life, we're sharing some of hip-hop's most esteemed artist's thoughts and memories of the man himself.

1. Phife Dawg recalls J Dilla's unique work ethic The Tribe Called Quest member talks about J Dilla in an interview with The Metro Times: "Watching his day-to-day operation on how he worked: wake up, shower, eat breakfast, run to the record (store) for a few hours, come back, pick the record he wanted to sample, and make a beat in 10 minutes flat -- it was crazy."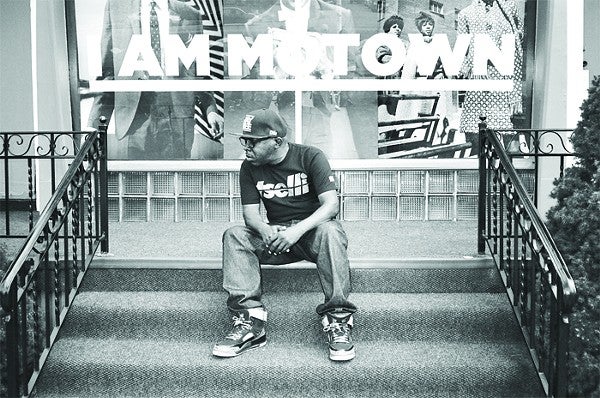 Photo by Jacob Bayer[/caption] 2. Kanye West makes sure his work is worthy of J Dilla's approval In a 2014 outtake from the Stones Throw documentary Our Vinyl Weighs a Ton, Kanye honored the producer saying, "It's amazing: How could we lose Biggie, Pac, Dilla, Steve Jobs, Michael Jackson? It almost feels like the devil's winning. We gotta make music and we think, 'If Dilla was alive, would he like this?' I have to work on behalf of Dilla." 3. Questlove expresses admiration for Dilla's musical prowess This hip-hop legend, drummer of The Roots, and music aficionado remembers Dilla's authentic producing style in an interview with XXL: "The way he had shit EQed, the way that it was programmed, the feeling of it was the most authentic feeling. He was programming it but it just felt live. The swing of it, you know, his time signature on that, the way that he had the swing percentages on his beats and shit. Like, the way he had the music partitioned. He had bass where it needed to be, the kick was where it needed to be, the hi-hat was where it was needed. He was just clean."

4. Common appreciating Dilla's pure talent Common and J Dilla worked together many times throughout Dilla's life. In a sit-down with Nick Huff Barili for Grammy.com, Common said, "J Dilla was truly one of the purest musicians I've ever met, like purest creators -- always about what felt right to him. I can try to talk him into something but if it's not his thing or he's not feeling that, he's not gonna really do that." Common continued by saying, "It was incredible to have J Dilla in your dining room making beats - it was one of the greatest experiences I've had." 5. Madlib pays homage to one of his closest friends Madlib has described Dilla as his "musical cousin". They had a joint collaboration entitled Jaylib, and not only worked together, but were great friends. Describing J Dilla as the "Coltrane of hip-hop" to radio France, Madlib said, "he was the funkiest, just by how he programs loose and not quantized," he said. "It's like human feel, and the selections that he chose to sample. Every producer bows down to Dilla whether they like it or not, because everybody took something from him like [John] Coltrane." 6. Thundercat remembers a faint-worthy moment with the legend When Thundercat was asked in an interview with Complex Canada if there is a "full-circle" moment that stands out to him in his music career, he replied: "J Dilla came in to work with Sa-Ra. I was in the corner playing X-Box and I didn't know what to say. He was pretty sick at the time. I was introduced to him, and he was like "what's up man". He knew the role I was playing in the music, and he asked me for my number, and said he wanted to work together. I was close to fainting. That was a full circle moment. I was so excited that I could call him, and he would answer the phone. When I did, I had no idea what to say! I was like, "is this Dilla Dog? J? Dilla?". He laughed, but I tried to express what he meant to me. His last words to me were literally, "when I come back from Brazil, you and me are going to get to work". I just had to pull my car over. I felt like I had done something right. I forget a lot of things, but I'll never forget that moment."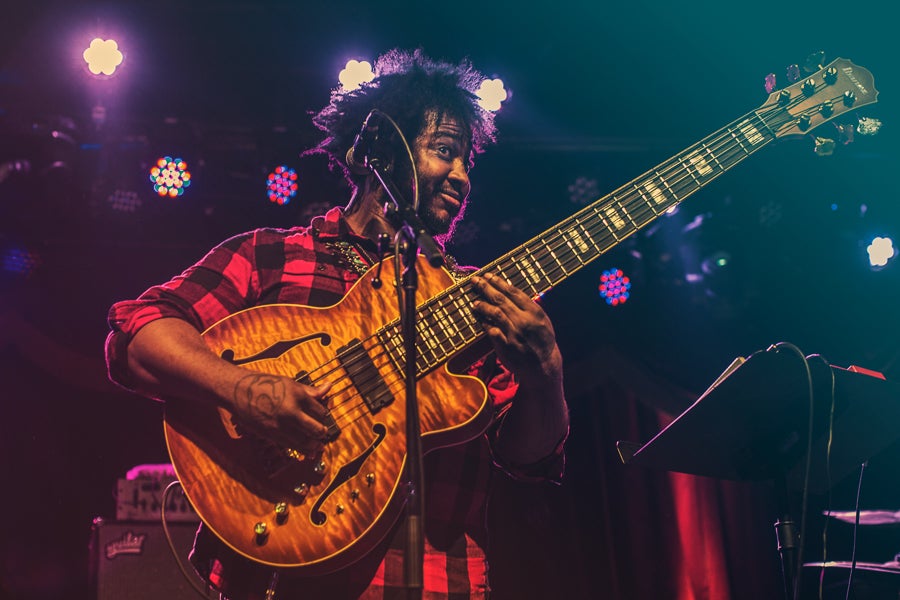 Photo by Silvia Soponaro

7. Peanut Butter Wolf talks of the producers internal musical connection The producer talks about the musical genius and bond between J Dilla and Madlib by saying: "They both kind of were aliens, they were both out of this world. No one can make music like them. I think when you're that talented you get really lonely, like there's no one else on earth that they can relate to you. They both had that music bond that was just really strong." 8. Q-Tip explains what set Jay Dee apart from the rest Another Tribe Called Quest legend recalls J Dilla's rare musical talents: "He understood music. A lot of hip the hop cats, we had a feel for music. Where as he had a feel for music but he had an understanding. He applied that to his work." 9. Joey Bada$$ has always put J Dilla on a pedestal Even some of hip-hop's newest greats were influenced by the producing master. When Joey Bada$$ was asked who his favorite producer of all time is, he replied: "J Dilla. Because every time I hear a J Dilla beat it hits me right in my heart, right in my soul." 10. Talib Kweli remembers the moment he learned of Dilla's passing The New York Rapper recalls the moment that he found out about Dilla's death: "When I found out Dilla passed, I was in Australia. I did not want to do the show anymore, my mind was heavy. Dilla existed in all of us and I felt a piece of myself was missing. How could I give them my all? But then I thought about Jay on stage in a wheelchair. I HAD to perform. The musicians and the true listeners already knew. I have to spread his legacy to the world, forever. The sounds from The Roots, myself, Mos Def, A Tribe Called Quest, Common, Jill Scott, Erykah Badu, D'Angelo, and of course the Slum Village owe to his legacy. Now we are Jay Dee. Rest in peace, Dilla, we love you."

11. Erykah Badu recollects her first sampling lesson Badu met J Dilla through Common in 1998 in hopes of having him be on her record. She perused his record collection and came across things she had never seen before and walked away with a new track and more; "He was very humble. He wasn't like: "This is my lab." He was: "If you like this, you can probably do it." And that's where I got my first sampling lesson, from Dilla."
12. J Dilla's Mom, Maureen Yancey, carries on her son's legacy Since her sons passing, Maureen Yancey, also known as Hip-Hop's "Ma Dukes" has dedicated her life to preserving the memory J Dilla. In an incredible interview with Fader, she was asked which hip-hop artist she connects with. Her response is the best way to end this list of amazing memories; "I plead the fifth and say Dilla. When I wake up in the morning, one of the first things I do is play some Dilla music. It makes me feel warm inside. It makes me smile bigger."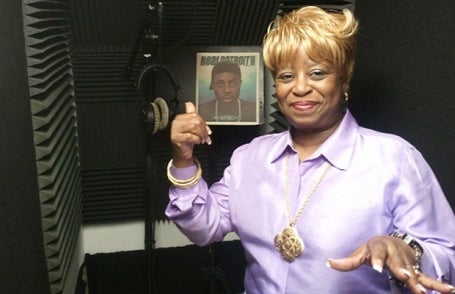 Photo from HipHopDX Cheers to the influential and paramount contributions J Dilla has made to the world of music!