Tuesday,
December
10th
, 2019
Brother Joscephus and the Love Revolution
Mr. Clifford, no bowling lanes available until after 8:30pm
Doors: 6:00 PM
/
Show: 8:00 PM
21+ Years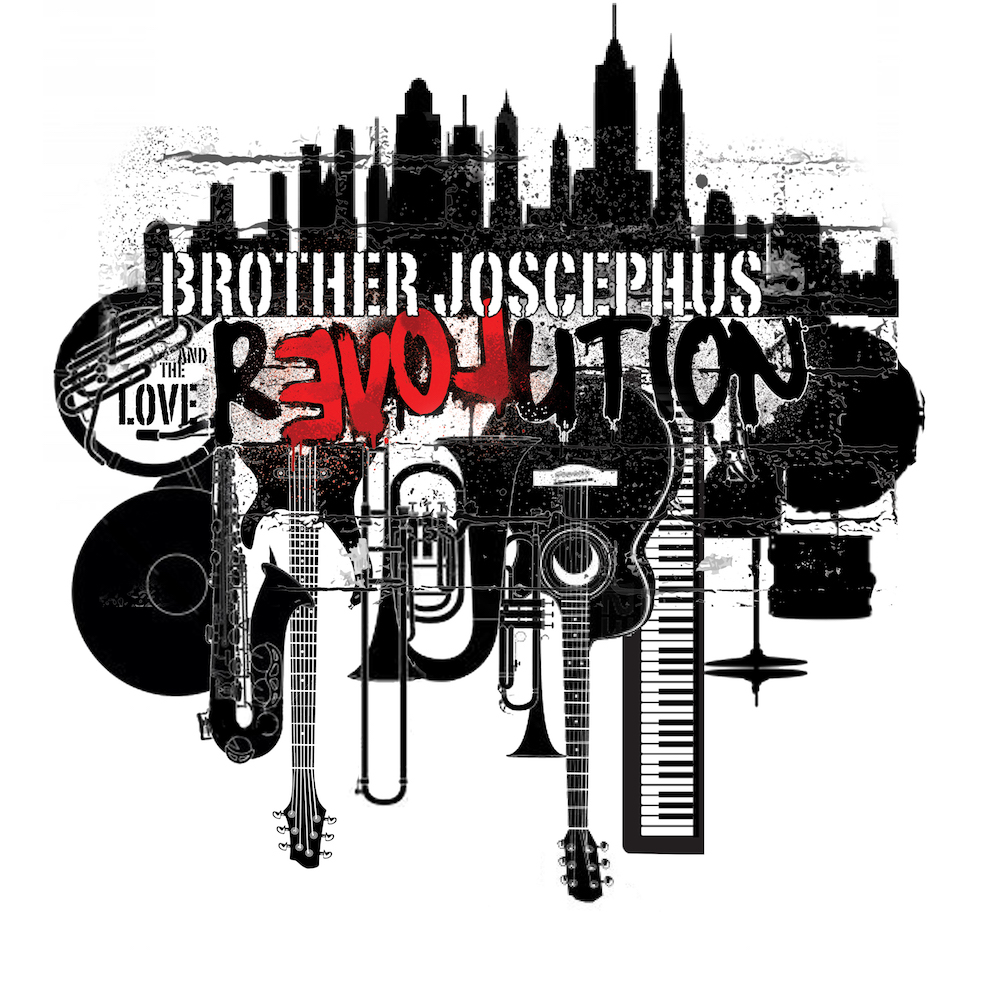 Event Info
Venue Information:
Brooklyn Bowl
61 Wythe Avenue
Brooklyn, NY 11249
No bowling lanes available until after 8:30pm
Artist Info
Brother Joscephus and the Love Revolution
Winners of the Independent Music Awards "Best Live Performance" Category 2011, Brother Joscephus and the Love Revolution is on a mission to make the world a more righteous place. The two main visionaries of this 12-piece explosion of love – Brother Joscephus and his eccentric cohort, The Right Reverend Dean Dawg – dip heavily into a musical gumbo rich with old school soul, roots, classic rock stylings, New Orleans rhythms, and feel-good "secular gospel" music. BroJo combines all this with a message of righteousness, urging us towards acceptance and loving one another. When you combine the music and the message with a one-of-a-kind, high-energy stage spectacle, you got yourself one hell of a revolution on your hands. Their brand new album, Revolution of Love, was released in 2013.
Mr. Clifford
Mr. Clifford is a unique melding of vintage sounds with a modern twist. Anchored by funky rhythms and Synth ear candy, the band fuses retro Soul, old school Hip Hop, New Orleans Boogaloo and NYC Groove Jazz into one extravaganza of genres. Through uplifting and danceable songs, Mr. Clifford traverses many decades of music and leaves ample room for virtuoso soloing and improvisation, making each performance a one-of-a-kind experience.

All multi-instrumentalists, the members of Mr. Clifford met performing with the Afrobeat/Jazz powerhouse "The Brighton Beat" and decided to form a unique project to explore a stripped down sound with varying instrumentations from song to song. Sammy Wags leads the band behind the Organ and Fender Rhodes while also providing the deep, vintage bass grooves. Greg Schettino peppers in classic jazz-funk guitar licks between cosmic soundscapes and catchy melodies with various synthesizers at hand. Dan Glaude makes a potent pairing of highly trained Saxophone chops and cutting edge effects, creating a futuristic interplay of rhythm and harmony that expands beyond your usual horn accompaniment. Matt Graff, the Progressive rock drumming phenom, explores countless grooves and fluidly moves between genres. He brings an unparalleled energy and grace to the backbeat and foundation of the band's deep pocket.