Back to all posts
Knockdown
Alley
CONTEST! Deer Tick + Delta Spirit Tickets + Bowling + Merch!
Posted On

Wednesday,
November
3rd
in Contests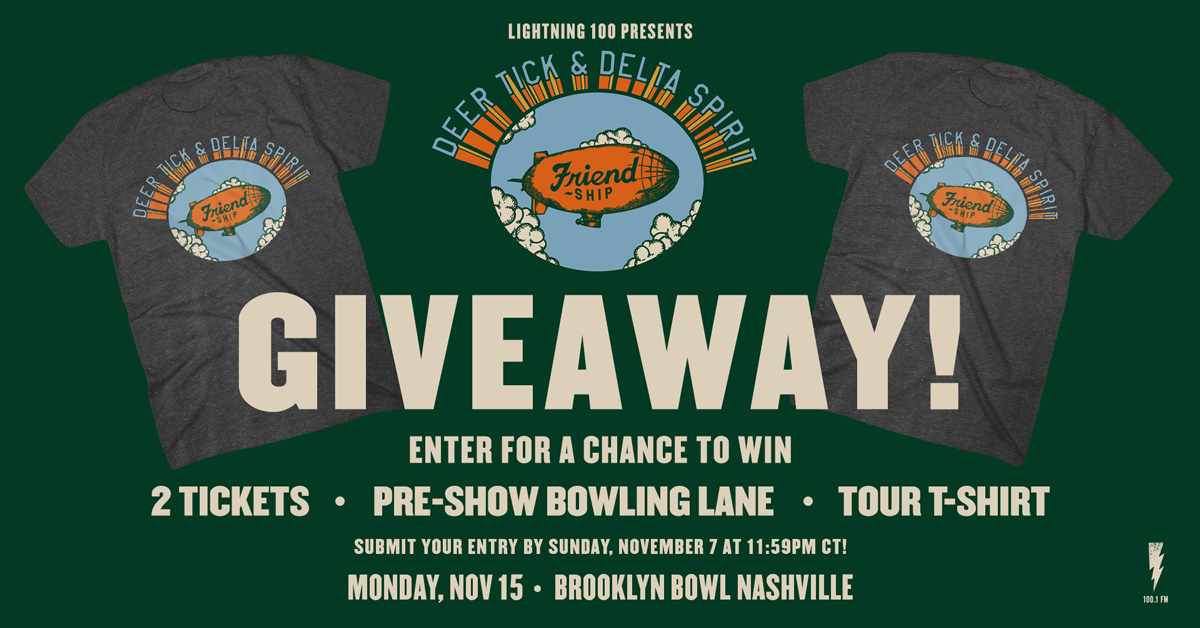 Indie-rockers Deer Tick and Delta Spirit take off on the FriendSHIP Tour and land at Brooklyn Bowl Nashville on Monday, November 15! To celebrate, we're giving you the chance to score some epic prizes!
You could win two tickets, a free pre-show bowling lane reservation, plus a tour t-shirt!
Submit your entry by Sunday, November 7 at 11:59PM CT. The winner will be notified by email Monday, November 8, so stay tuned!
Don't feel like playin' your luck? Get tickets now!